I don't know about any of you introverts out there, but if you're sharing space with others during this stay-at-home time, maybe you're beginning to feel a bit... crowded?
Axel and I have set up a system for who stays where so that we don't get too much on each other's nerves. He usually works in our bedroom, meaning that he is currently spending about 20 of every 24 hours in there. I use the media room (i.e. a fancy way to say TV room) when it's my turn to work or to write during Little L's naptime. That way we're not in each other's limited space.
However, finding my stuff has been quite difficult. What with lost headphones, work computer, personal computer, journal – either I was desperate because I couldn't find what I was looking for, or else I was sneaking into Axel's workspace rummaging around for things in the background while he tried to quick turn off the video in his Zoom call.
And then, I got a drawer.
A Drawer of My Own.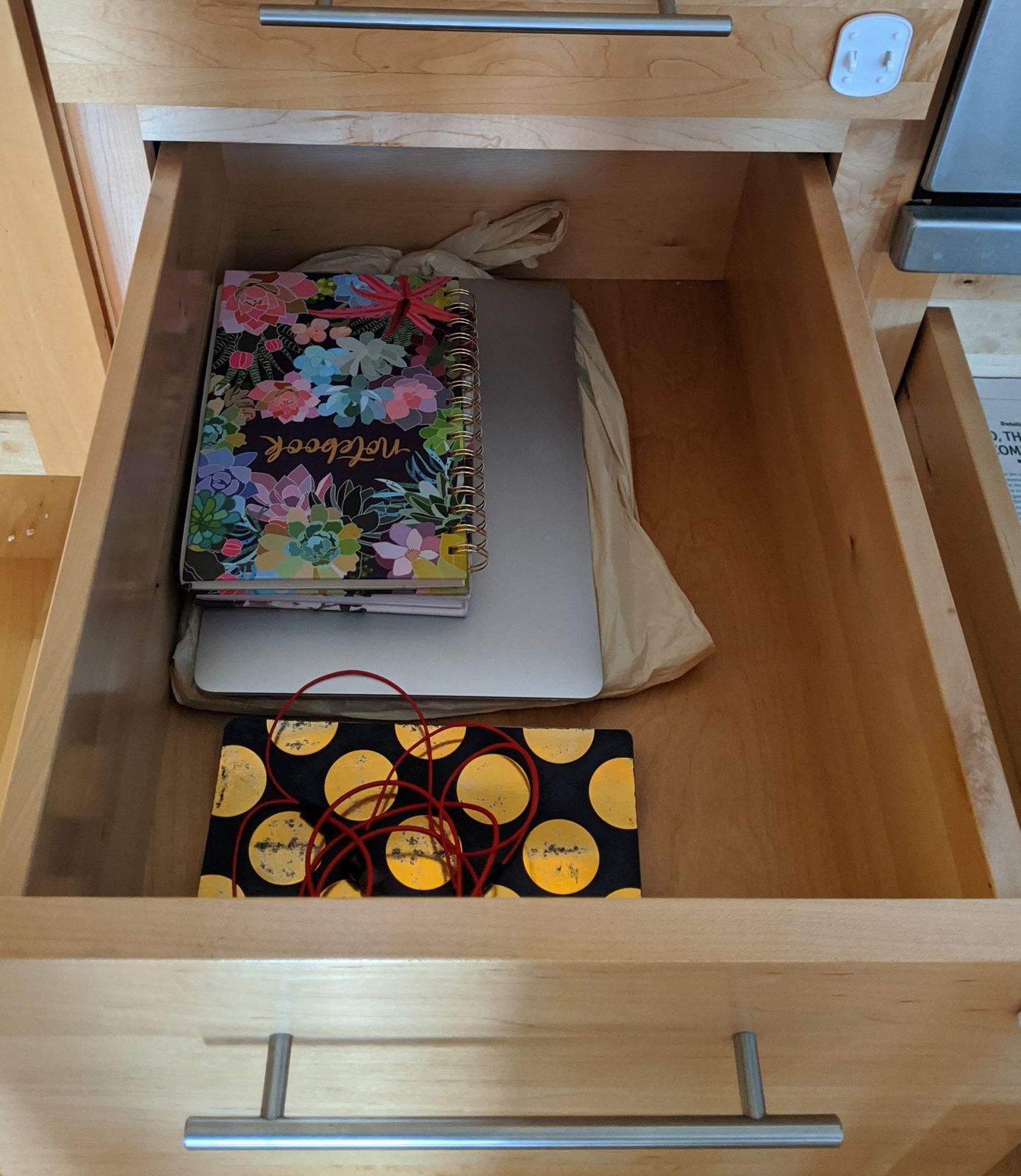 Sure, it's a kitchen drawer. A little nontraditional. But it's out of the bedroom/closet/office area, and I can access my things as need be.
The best part: it comes with a security system.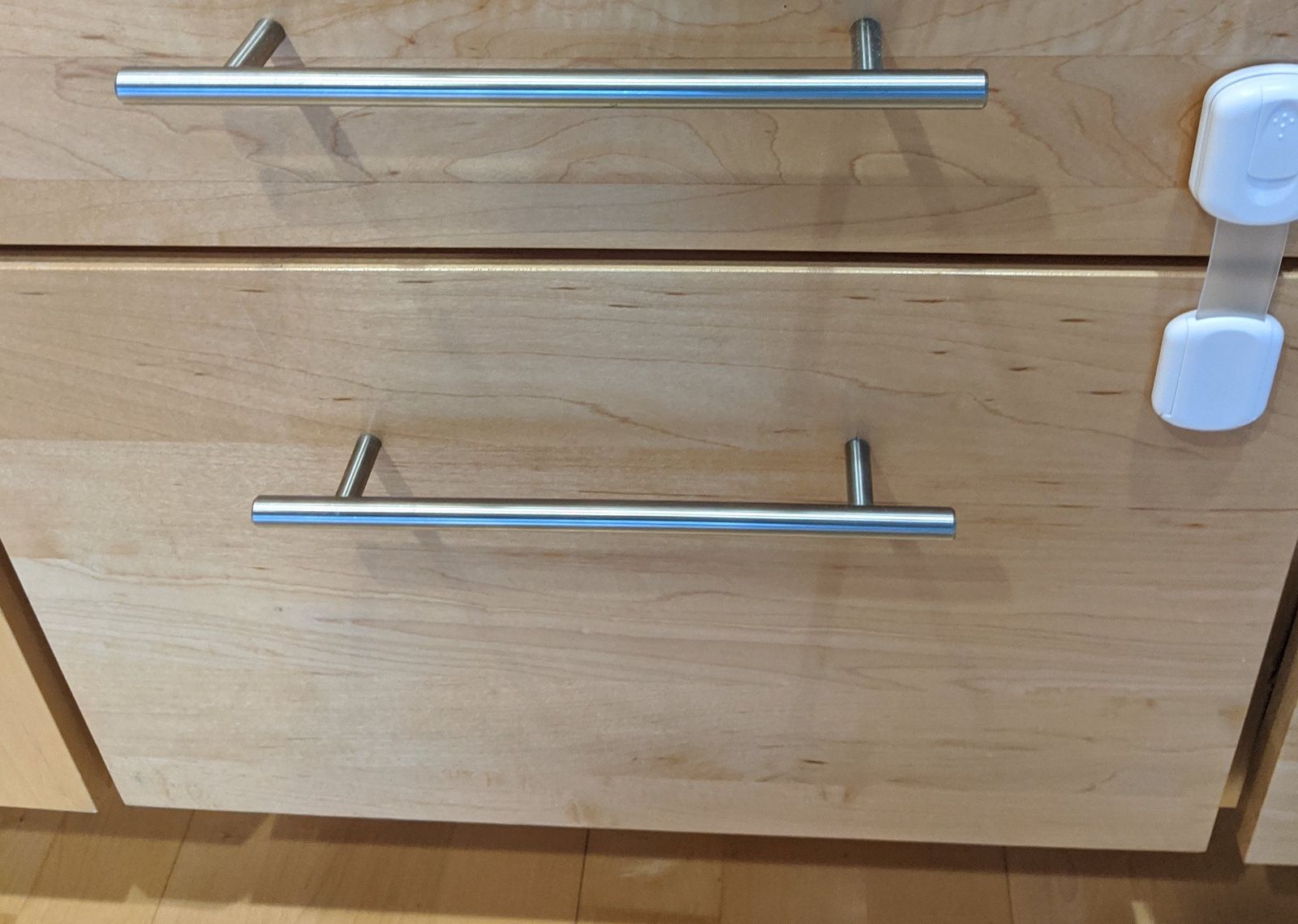 Introverts in small shared spaces, I hope you experience something that's just yours this weekend. Even if you have to hide in a drawer to find it.
Small wins.