The other day, I needed a new tube of chapstick, so I went into my work bag where I was sure I'd left one.
I hadn't used that bright red backpack since March 13, the last day that I'd been at school teaching. I found a Punch Pizza gift card I'd bought for a birthday party that never happened. I found some ibuprofen in a bottle.
And then I found out that I hadn't eaten my snack that last Friday at work.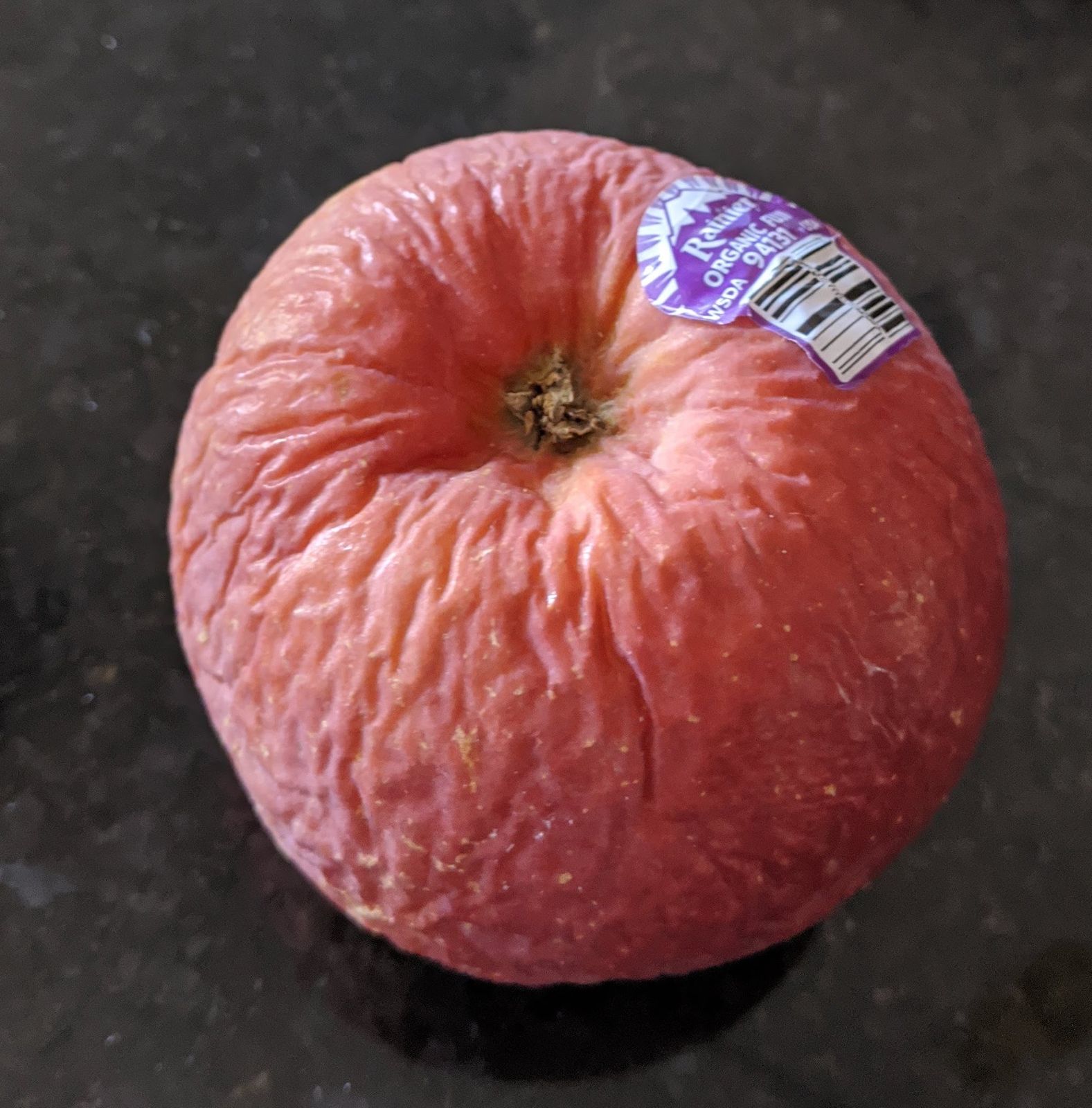 Somehow, this apple had not burst forth to create a fruitfly-infested applesauce in my backpack.
It was mushy, yes.
No, I did not eat it.
Into the compost bin it went. I sniffed my backpack. It seemed fine. I stuck my hand in further, hoping that maybe I'd come up with an errant peanut butter cup or something.
Unfortunately, I hadn't forgotten to eat those back in March.
I sure am glad I found that one bad apple when I did. Small wins.