At the condo, Little L's table often sat unattended in the corner of her bedroom, where her changing table had been when she was a baby.
At the house, we rebranded it as her "art table" and placed it in the living room.
Soon, we needed a place to put all of her art supplies. An "art center" was added.
But where to put all of the art she seemed to do in spurts - eight pieces of cut construction paper one day and then nothing for the rest of the week?
I added a bin. No, not a recycling bin. A "completed art" bin.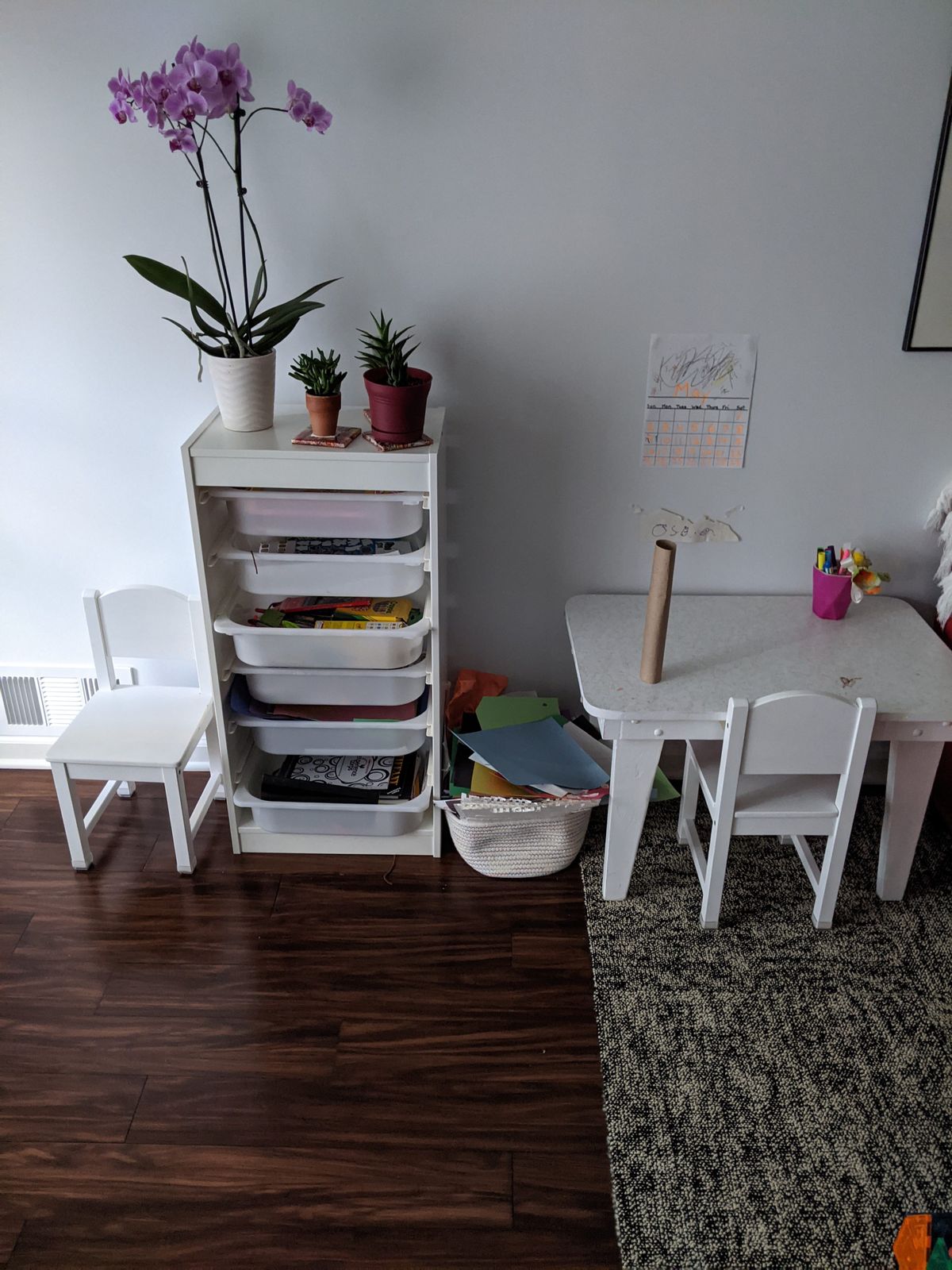 But after a month or two of frequent art-ing, it's time to empty the bin. Now what?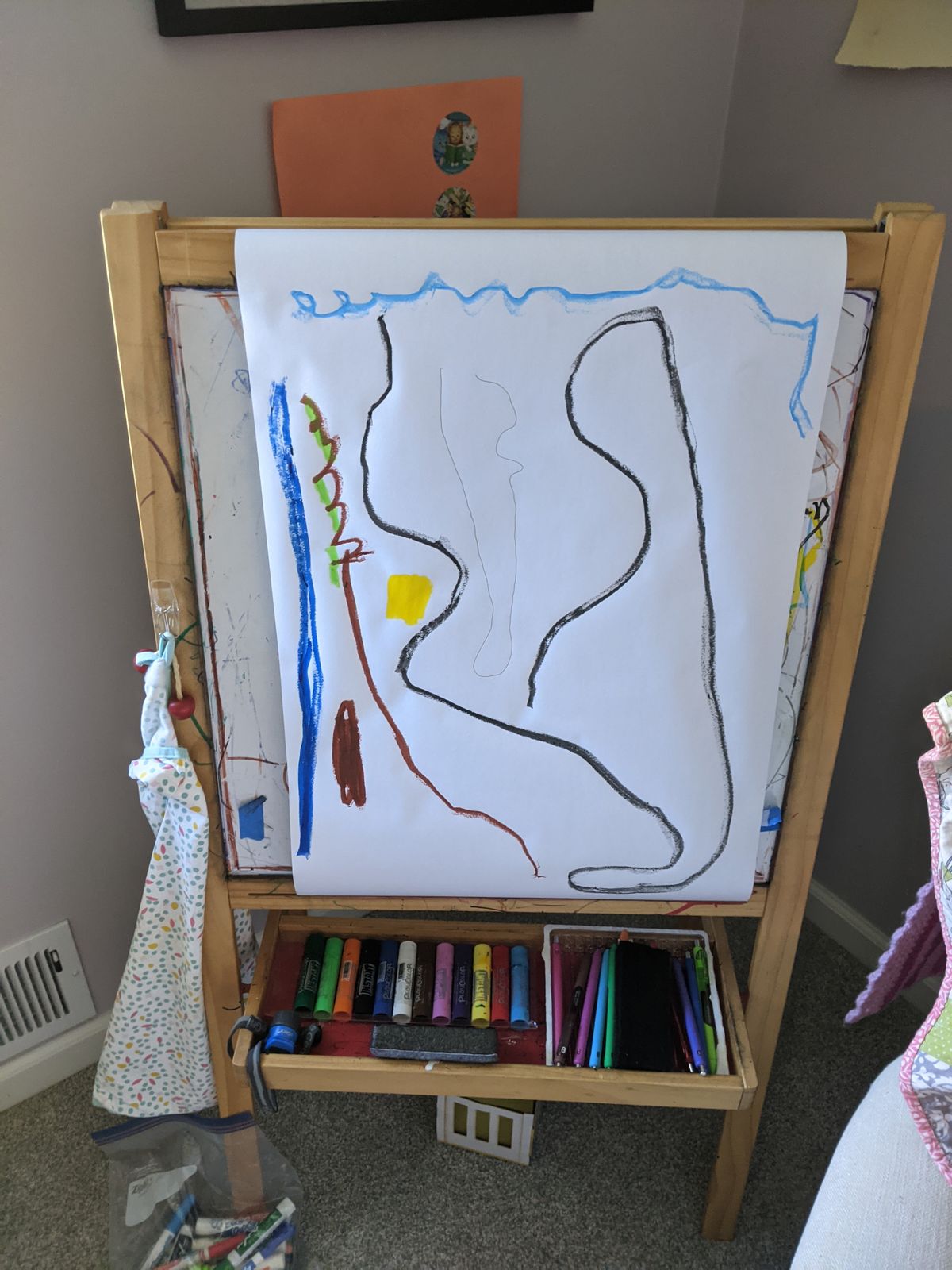 I sent out some desperate texts to other parents, trying to find out what to do. Yes, I could save it all. That's what my mom did - she still frequently pulls out old notes I wrote to her, requesting that she pick me up some red and white beads if she stops by JoAnn Fabrics. But… at this rate, I'd need to rent a storage locker to save all her paintings and drawings and yarnings and tapings.
Keep it all - shout out to my mom!
Display it for now - Emma mentioned a hanging clothesline where she temporarily displays artwork. I've used a variation of this technique with large easel artwork, taping it up in Little L's room and now in our basement. You can even frame work if you think you'll want to display it for awhile.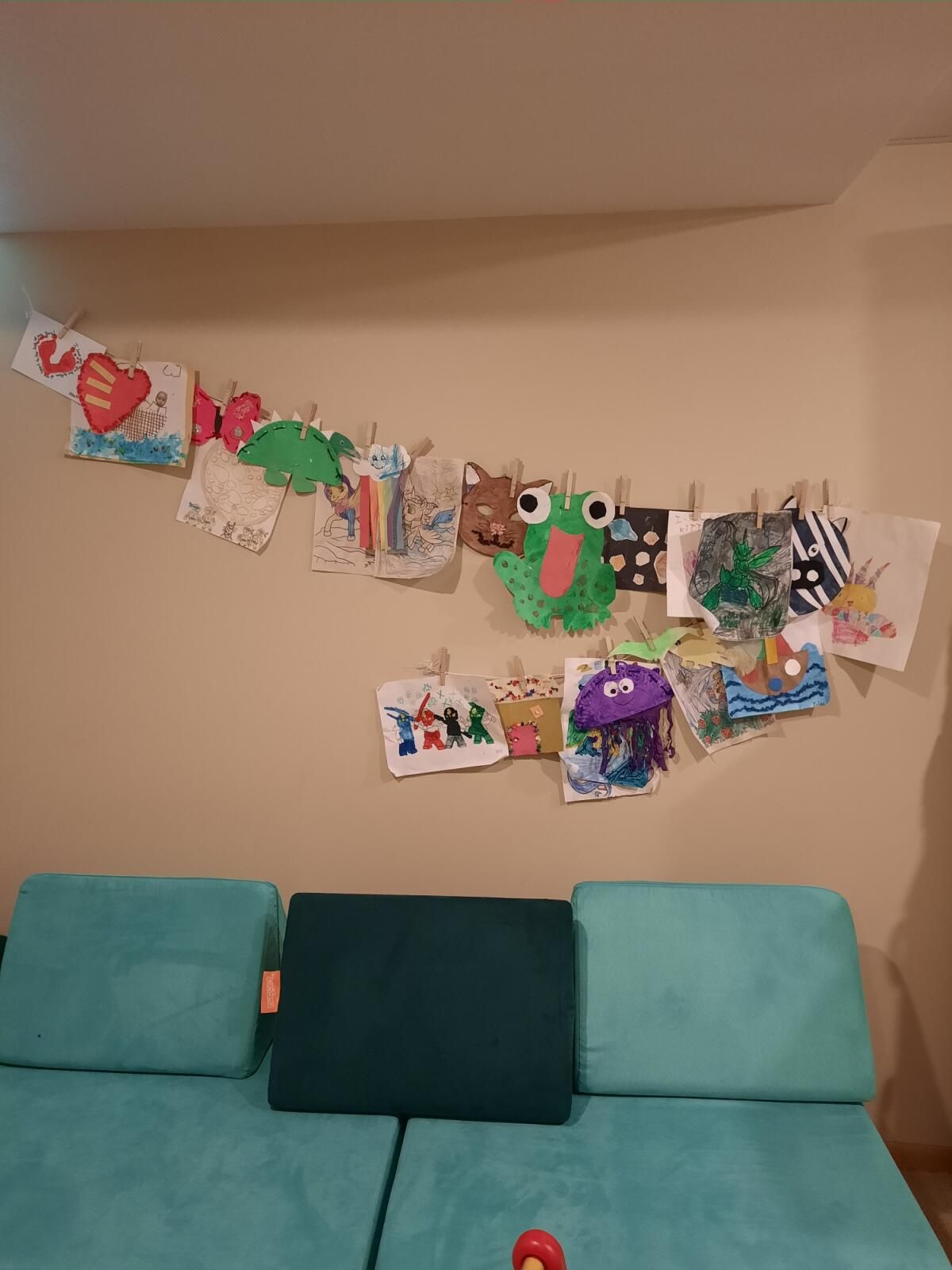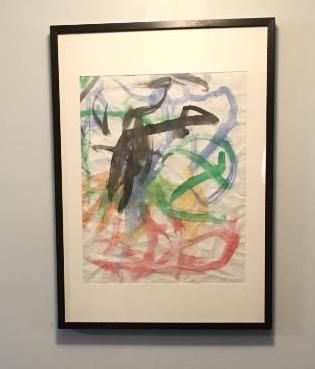 Get a box - Try to keep it to that box. Maybe have the child sort through what they do and don't want, or do it yourself. Lydia and Carrie were able to keep it to one big bin for their children's entire school career! Carrie had one folder for each year of school. Some friends with young kids just have boxes and are going to figure out what to do - eventually.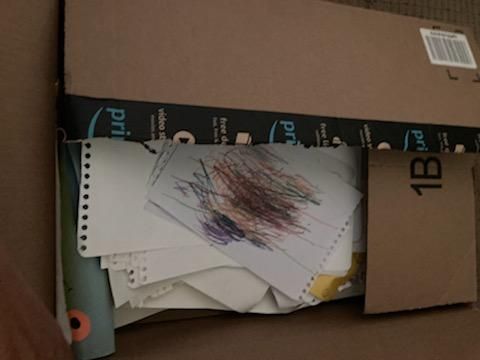 Marie Kondo the art - Keep what sparks joy (this friend pointed out that for her, not that much of it does!)
Closet art - decorate your closet - or another favorite location - with keepsakes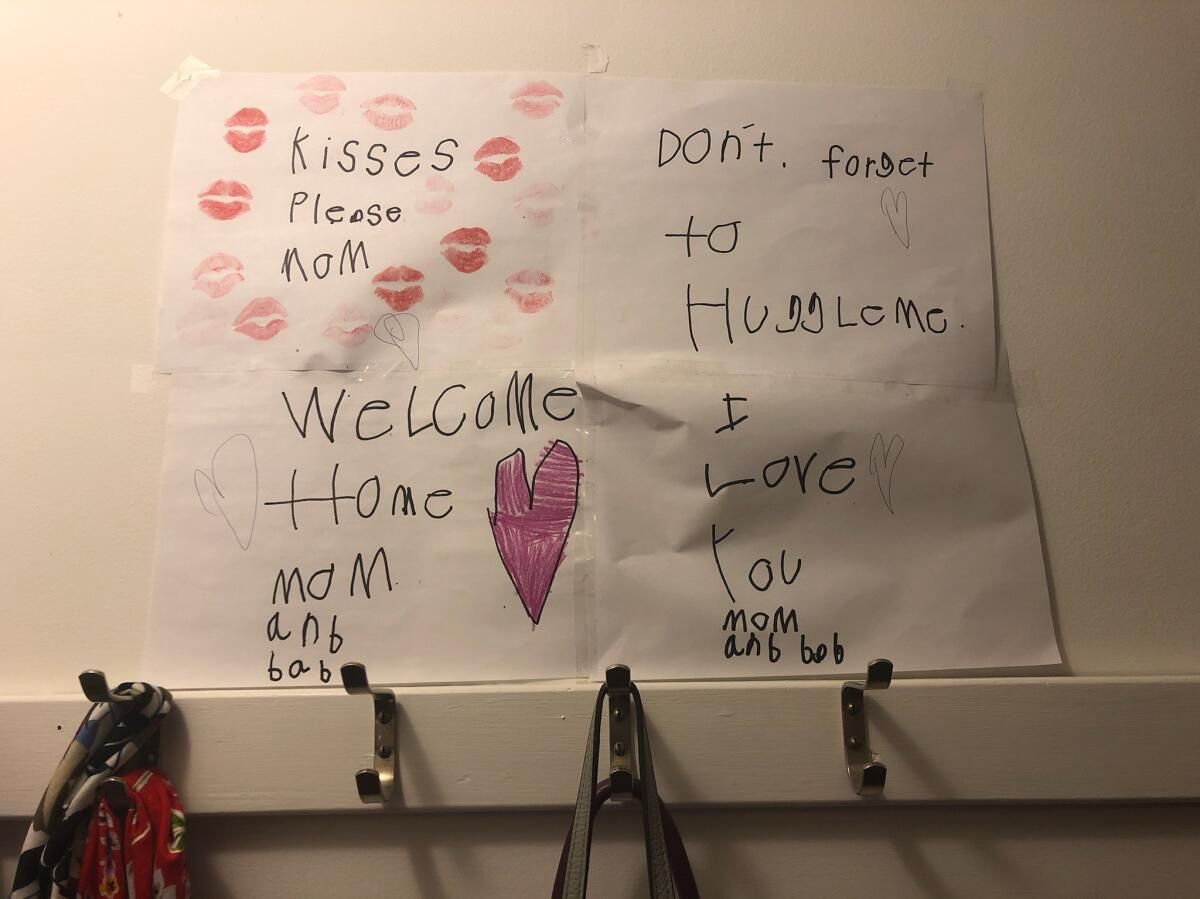 Just toss it! - this is from my friend the Art Teacher! "It's about the process, not the product," she said. Though she, like many others who I interviewed, said that it's best to do this after bedtime.
But have a holding spot - for a couple weeks or a couple months. If the art is asked about during that time period, you can go get it! Also, if you really did throw something out, Mandy recommends saying "I think it's in the basement." They usually forget about it and don't follow you downstairs to look for it.
Photos! - I got this one years ago from the parent of one of my students, who was a prolific artist. How you organize the photos, though, is a bigger issue.
Art Book - apparently there are people out there trying to solve these very problems. My friend Karen told me about Artkive, who sends you a box that you can send art back in, and they'll make a book of it. Or a mosaic, for quite a bit more. You can also upload your own art that you've taken photos of. This seems interesting - but as Axel pointed out, then what do you do with the book of art you made? On the DIY front, you could make your own book of art. Charlotte, already thinking ahead before her daughter even turns one, recommended portfolios like these for storing art.
Gifts and wrapping paper - My friend the Art Teacher says you can save art and use it for wrapping paper! Brilliant! I'll add that you can try gifting the work to family members, though you probably need your child's consent if they're going to see it on Great-Grandma's kitchen wall…
Or, you could throw out all of your art supplies and do what Karen suggested: A Zen Board where you paint with water and it self-erases. They say it's great for "meditation and mindfulness practice." A MagnaDoodle would do the trick too. I can definitely see how not having to sort through, store, and archive art work would lead to a more tranquil existence.
So if you're drowning in art, why not pick a few ideas and try them out? If they don't work, I'm sure you can try again next month.
Because if your little artist is anything like mine, believe me, it's only a matter of time before it's time to deal with the the "completed art" bin.
Again.