Yesterday Little L met my suggestions to go out to play with the snow on the balcony with an agreeable, "I wear my grey snowpants."
I was pleasantly surprised. Until I went to the front closet to retrieve what I now call the Balcony Bag.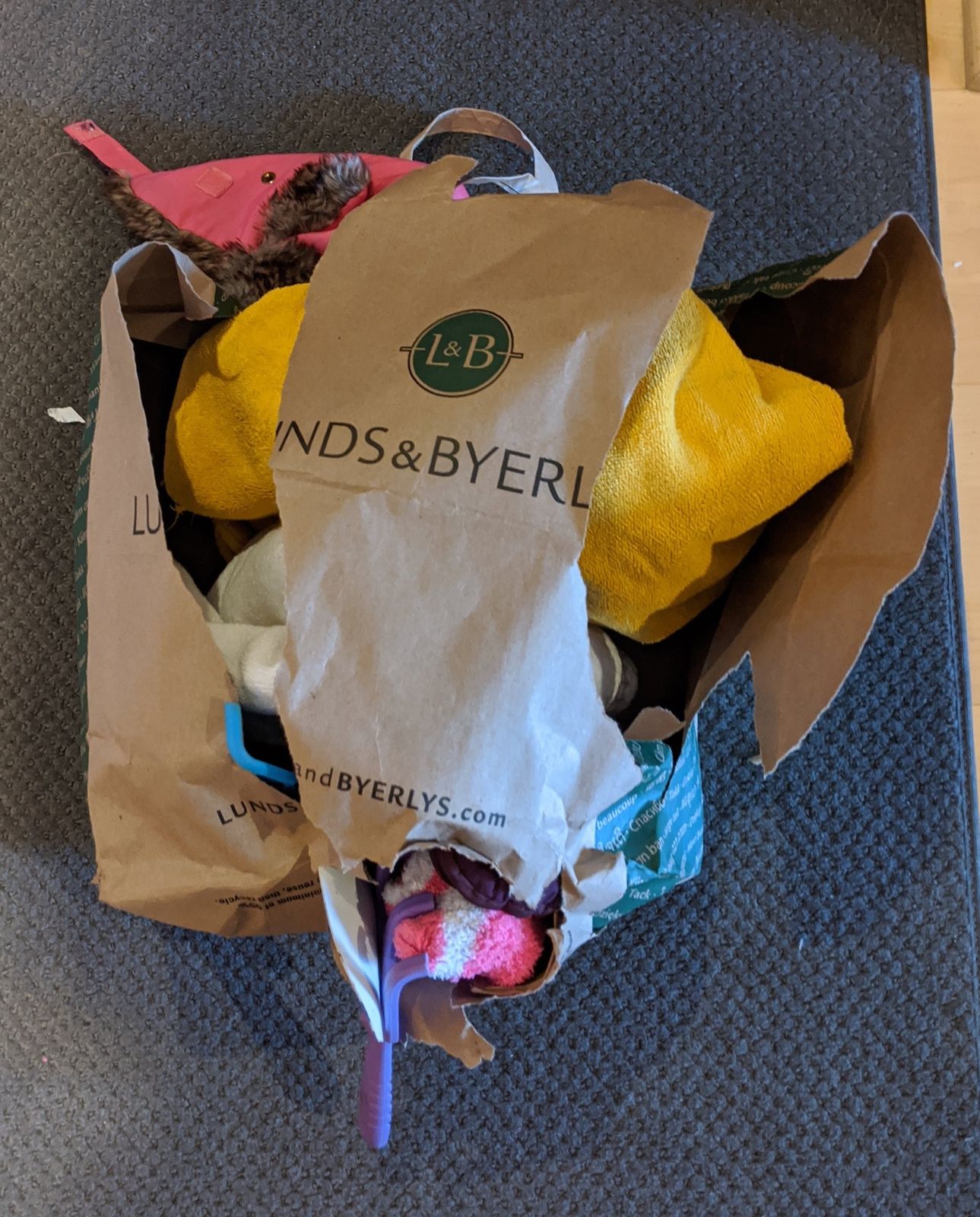 It had started with one rip – a shovel handle poked through the side of the bag – and the bag had slowly self-destroyed with each use. Mittens, towels, bubbles, a makeshift doormat, and one detached handle. Things were not looking good for this Balcony Bag.
So I got the Swim Bag. It was empty, because we haven't been swimming in a couple months and won't be going anytime soon. This bag, a gift from an aunt right after Little L was born, is made of cloth, not paper.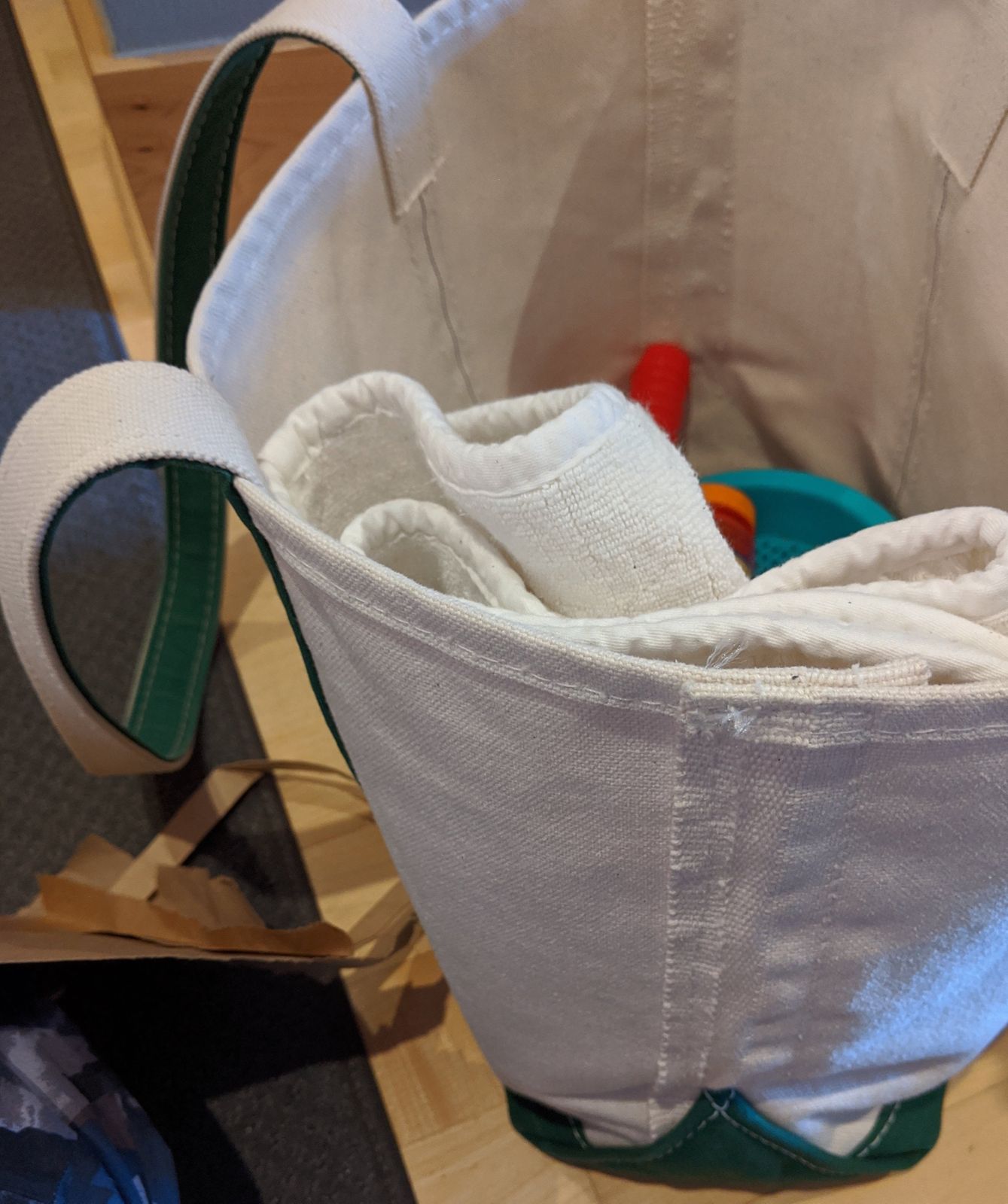 And wow, did it do the job.
We went outside. It was windier and colder than I had expected. And Little L was willing to stay and play much longer than I expected. She even wanted to cuddle with me on her new bunny blanket (with her socks off to warm her toesies?) once we came back in.
Will the Balcony Bag be used again today? I don't want to push my luck. But if the mood strikes, it's waiting in its undamaged condition.
Small wins.