The other day, I stumbled across something surprising in my drawer: earrings.
Remember those? You wear them on your ears? When you, you know, go out in public?
I remember when Little L was a baby and I returned to work after my maternity leave. For the first time in many months, I rediscovered the beauty of earrings - they take less than 20 seconds to put on, yet make you feel like you've changed your outfit. I left the house with them in my pocket and then returned home, taking them off outside the door.
I remember talking to a fellow teacher at school who liked my earrings one day. "Yeah, I can only wear them at work," I told her. "Or Little L will pull at them."
"You should just teach her not to," she said. "You deserve to be a person too."
I noticed that my mom always wore her earrings around Little L. She just told her, "one finger," She was getting closer to a year at this point.
Could I teach her this? Could I have my earrings back too?
From then on, I tried to make the effort to add earrings whenever I was leaving the house.
Fast-forward to today: Leaving the house? Ha! Those earrings are going unused.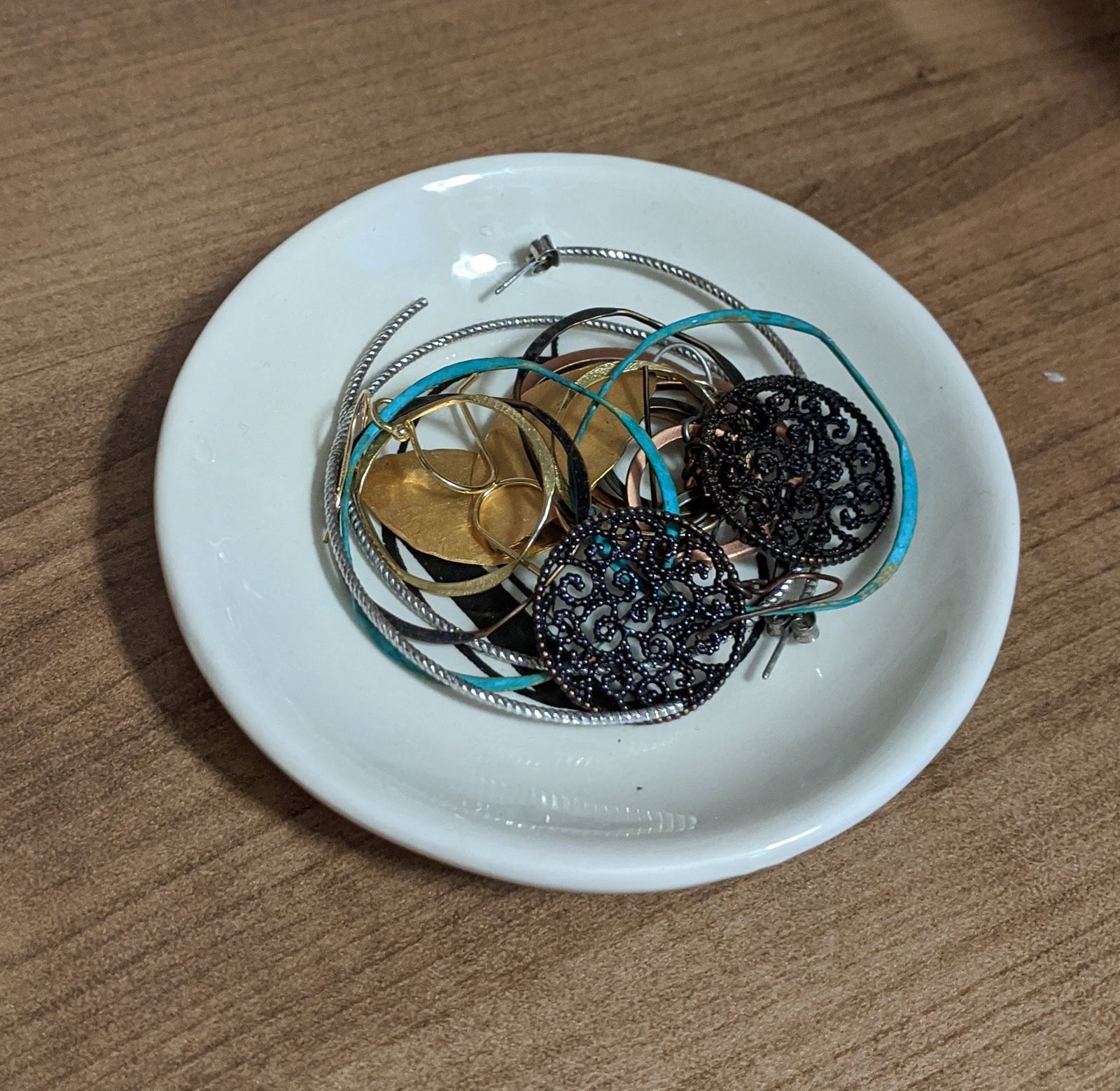 But when I stumbled across them the other day, I picked a blue-black-metallic-colored pair that came from my go-to earring shop, the Bibelot, before it closed. In fact, I had bought this same pair for Joanie for her birthday once and bought a pair for myself too, because I thought they were so cute. And then after losing my pair, I had replaced it. These earrings are very well-loved.
I put them on. Little L noticed. She played with them some, and I reminded her to be gentle.
So today when you (don't) leave the house, consider a pair of earrings, or a necklace or bowtie or sunglasses - whatever brings you a bit of joy.
Small wins.