I've been trying to keep these posts amusing and lighthearted, but I'm going to be honest. I didn't have a great start to the day yesterday.
I was boiling water for my morning coffee (a theme, perhaps?) when I realized that I had turned on the wrong burner...
And something else was bubbling.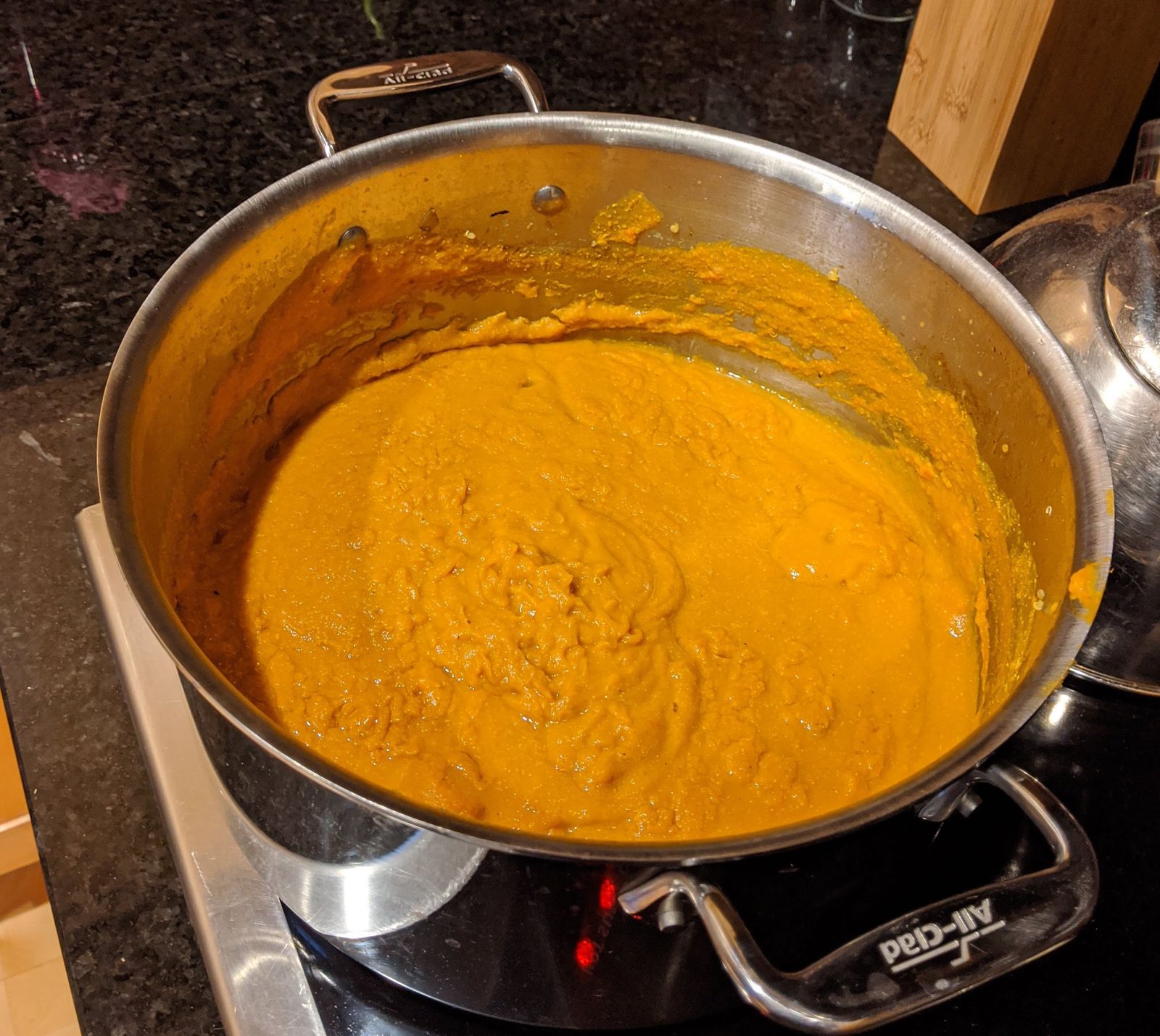 That's when it dawned on me that the silver pot sitting on the stove was not empty. It was the carrot soup Little L and I had made the night before.
Now you might say, "It's just vegetables! It's still good!"

But then you've probably never gotten food poisoning from reheating vegetable soup that sat out all night.
The carrot soup had to go.
Under normal circumstances, this would be unfortunate – all that wasted food and the time it took to make it!
Under these circumstances, it felt much bigger: We're trying to conserve food, not waste it!
But this large pot was not the only thing that had gone awry this morning. Berating myself for the mix-up, I went to start the oatmeal. The pan, which we usually keep on the burner, was nowhere to be found.
So I looked in the cupboard we store it in when it's not on the stove. Not there.
I called Axel in to help. "Did you put the oatmeal pot somewhere?" I guess I was hoping he would produce it from underneath his pillow or the depths of his sock drawer upon request.
Axel tried the dishwasher, the oven, and the refrigerator. "This doesn't make any sense!"
And then I thought to open the cabinet right next to the cabinet where it's supposed to go.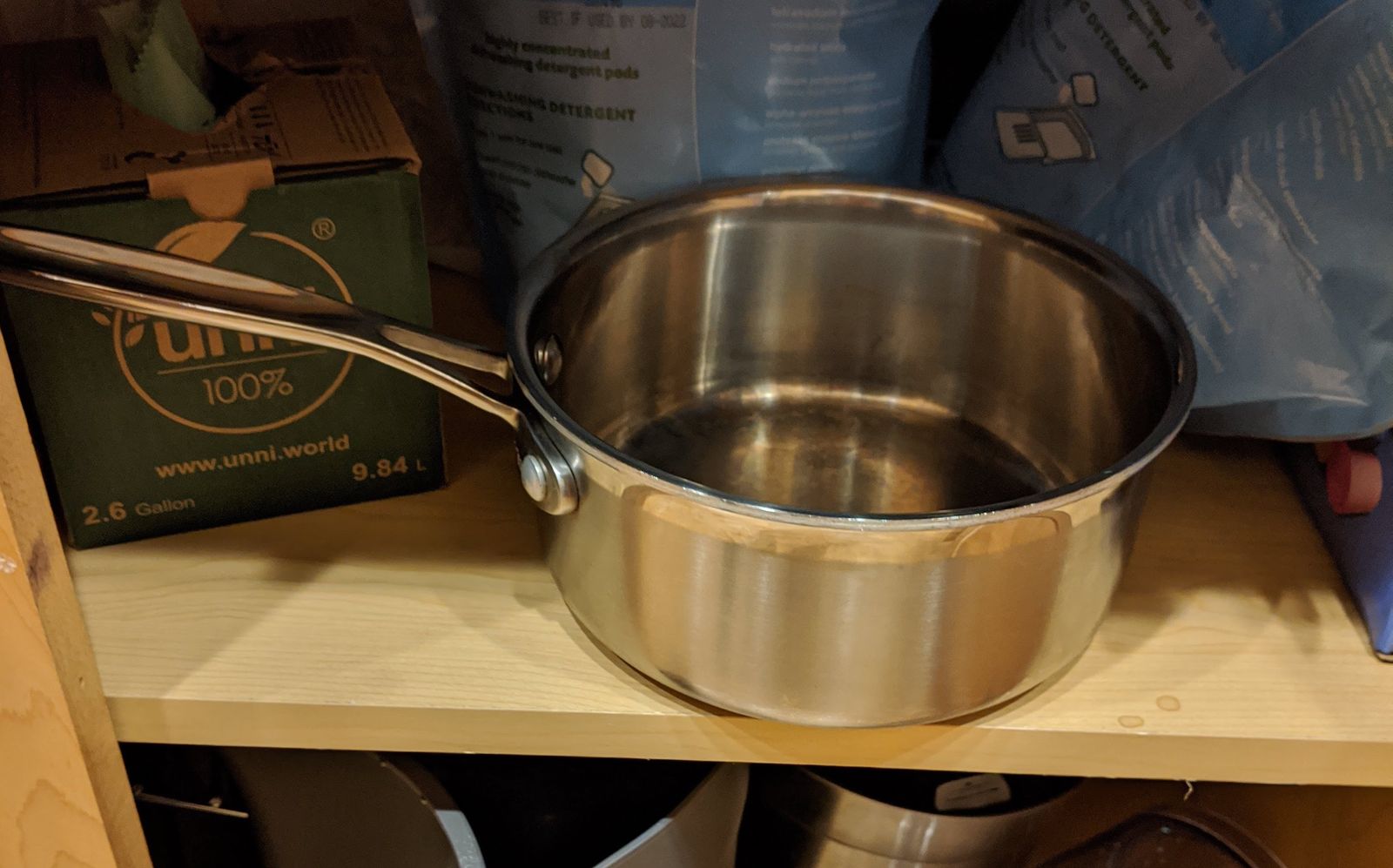 The irony is that had the oatmeal pot been on the stove where we usually leave it, there wouldn't have been room for the soup pot to sit out all night.
But at least we found the oatmeal pan and can have breakfast. Small wins.