"You know where they could be?" It had just come to me as I was reading before bed. After spending most of the day searching pockets, both mine and Axel's.
"My white jacket! That's the one I wore out on the balcony this morning. And I was carrying my headphones!"
Places I had already searched:
My black "outdoor" coat for going on walks.
My black "outdoor" vest for jogging.
My other black "indoor" vest.
Every shirt and pants I've seen Axel wear in the past 48 hours (there are a lot of costume changes for going out of our apartment and coming back in).
A couple months ago, after I had either lost or broken all of my other sets of headphones, Axel had ordered me a $5 pair online. They turned out to be so great that he ordered himself a matching pair.
Yes, some confusion ensued.
We have gone through periods from hours to a week where we can't find "the other" headset. Yet, since they are identical, we can never say for sure whose it is that's missing.
"The White Costco jacket," I reminded Axel as he set off to check in the front closet. Yes, what started with buying the occasional treat at Costco has transformed into the occasional jacket.
Axel returned and showed me his right hand, which was empty.
I crossed my fingers, hoping.
He flopped the red headset onto the bed next to me, a knowing smile on his face. "After you harassed me about it all day!"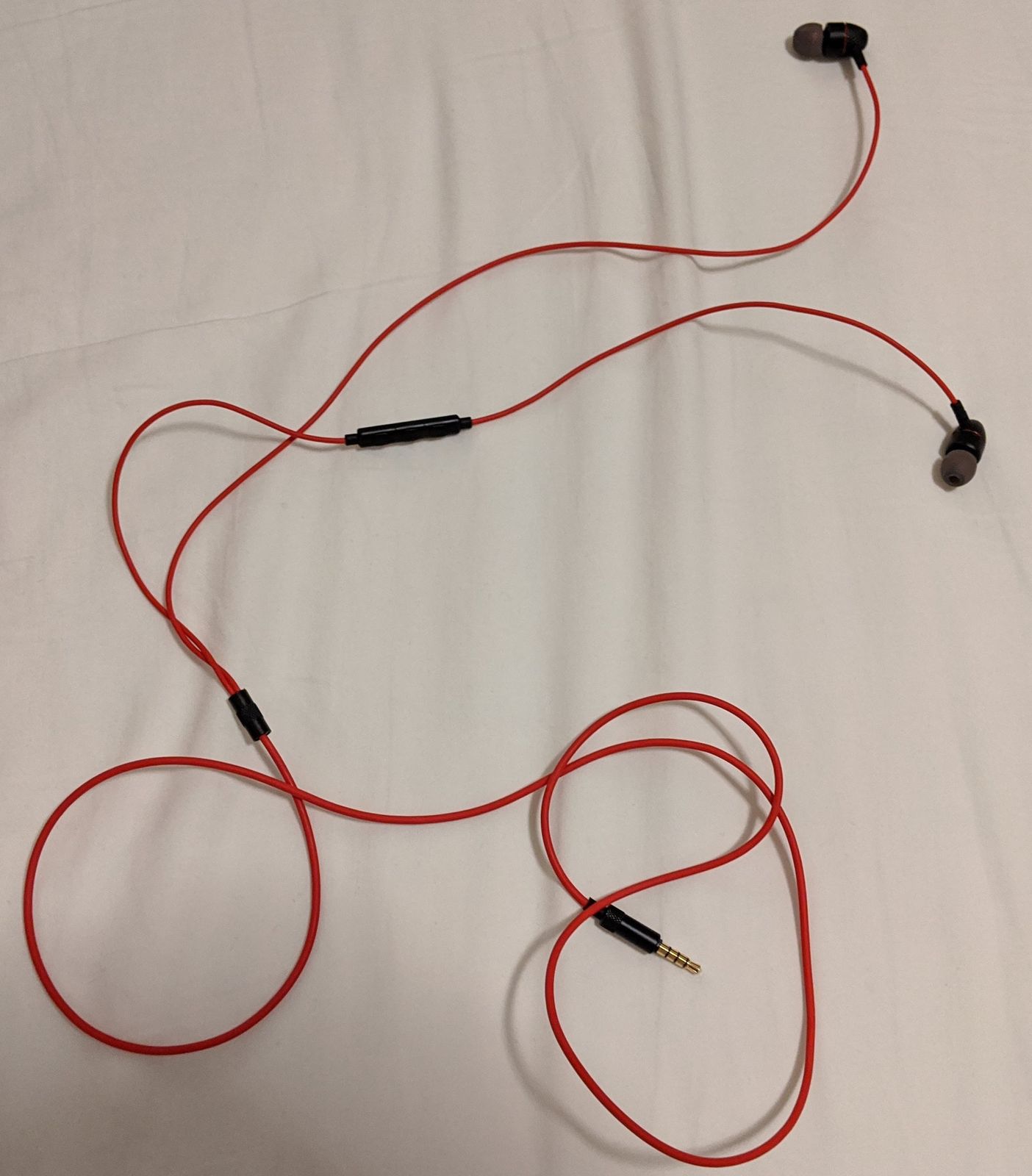 It's true. When something goes missing, I tend to assume that it wasn't me who lost it. I often inquire to Axel and Little L if they've seen the missing item. But since Little L doesn't have a matching red headset, it was Axel bearing the brunt of this search.
"Sorry!" I said. "Thanks for getting it!"
So what to do now? Label the headsets? Have a special spot where we hang them? With two adults working from home in a variety of shifting configurations and a toddler who wants to see everything we are doing, it can be hard to find places to store things in the same spot every time.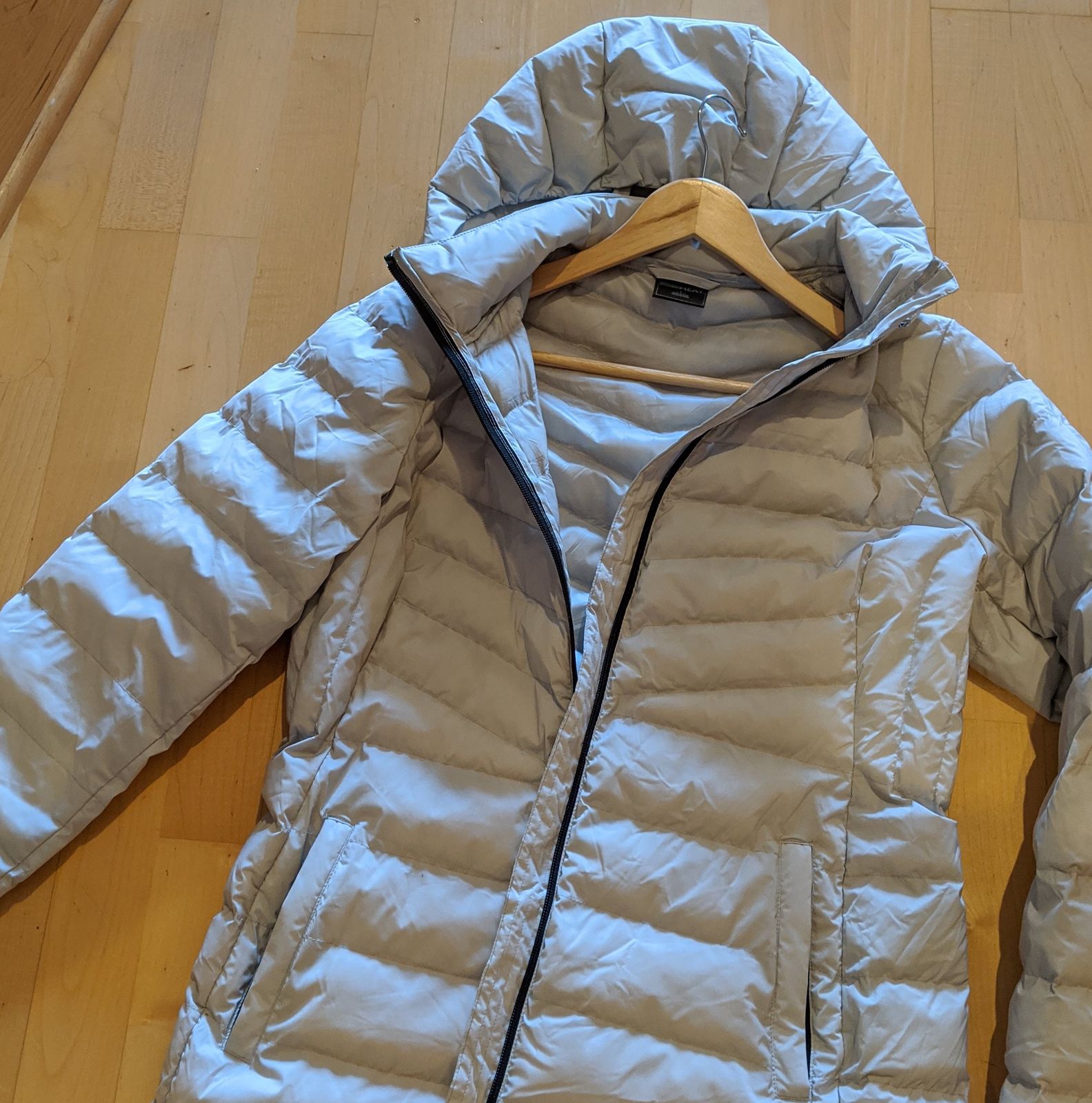 But for now, I have my headset. I listened to the Cheryl Reeve Show as I did my morning physical therapy exercises in my closet early this morning.
Small wins.