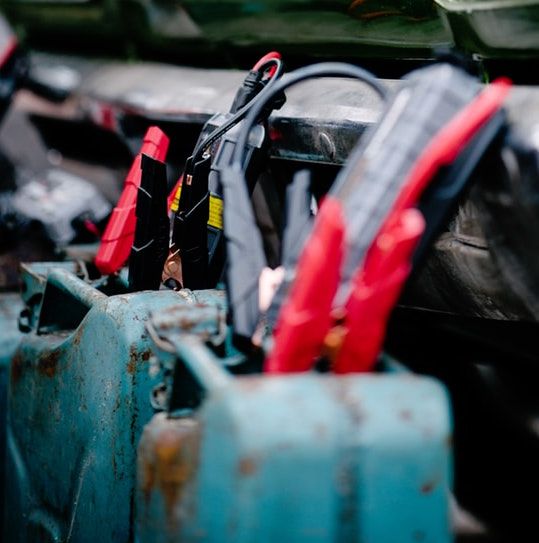 After two weeks of not going anywhere, there was finally a need to replenish some supplies.
But when I turned the key in the ignition of the car, it made some noise… and the car did not turn on.
I got Axel to help me.
"It's almost starting!" I said. "It's so close!"
A few weeks back, we experienced a similar fate – I had left the dome light in the car on after swim lessons and the next morning, the automatic locks wouldn't even open. We recruited our neighbor Dwight and he pulled his new car up next to ours in the empty parking spot, reangled it a few times, read the user's manual to figure out where his well-disguised battery was located, and finally, we jumped our car using the jumper cables that we knew from the previous time were a little too short for a side-by-side jumping situation.
That day that now seems like a different era, when the car finally started I was able to take Little L to school and Axel to work. Axel immediately ordered a longer set of jumper cables for the next time this happened.
But now, even though the cables are long enough, with only one car, we would need to get someone else's car to help us. And recruiting a neighbor to help seemed a little too close for comfort. Social distancing, right?
Axel kept turning the key. The car kept holding on. Sputtering, churning.
I was about to give up. I started looking through my phone, figuring out what to do, who to call.
ZZZZZHHHHHH!
With the last turn of the key, the car was up and running.
"Go drive!" Axel urged me, abandoning the driver's seat. "Go!"
I hopped in. I drove around for almost an hour before tempting fate to stop the car.
Public service announcement: If you're holed up at home, remember to drive somewhere periodically.
This was a huge one. But I'll stick to the script:
Small wins.