When I was pregnant with Little L, everyone in our condo building asked if we were going to move.
"Move? Why?"
We loved condo living.
"But you'll want a backyard eventually."
A backyard? The parks were our backyard! Free public space that we didn't have to maintain - what could be better?
Well, things changed when the pandemic of 2020 hit. The parks were more crowded than usual as people longed to get outside, and we were supposed to stay away from the runners coming from every direction, not to mention that the playgrounds were off-limits. And then there were the difficulties of getting in and out of the building while trying to social distance…
We weren't planning to leave.
But we did.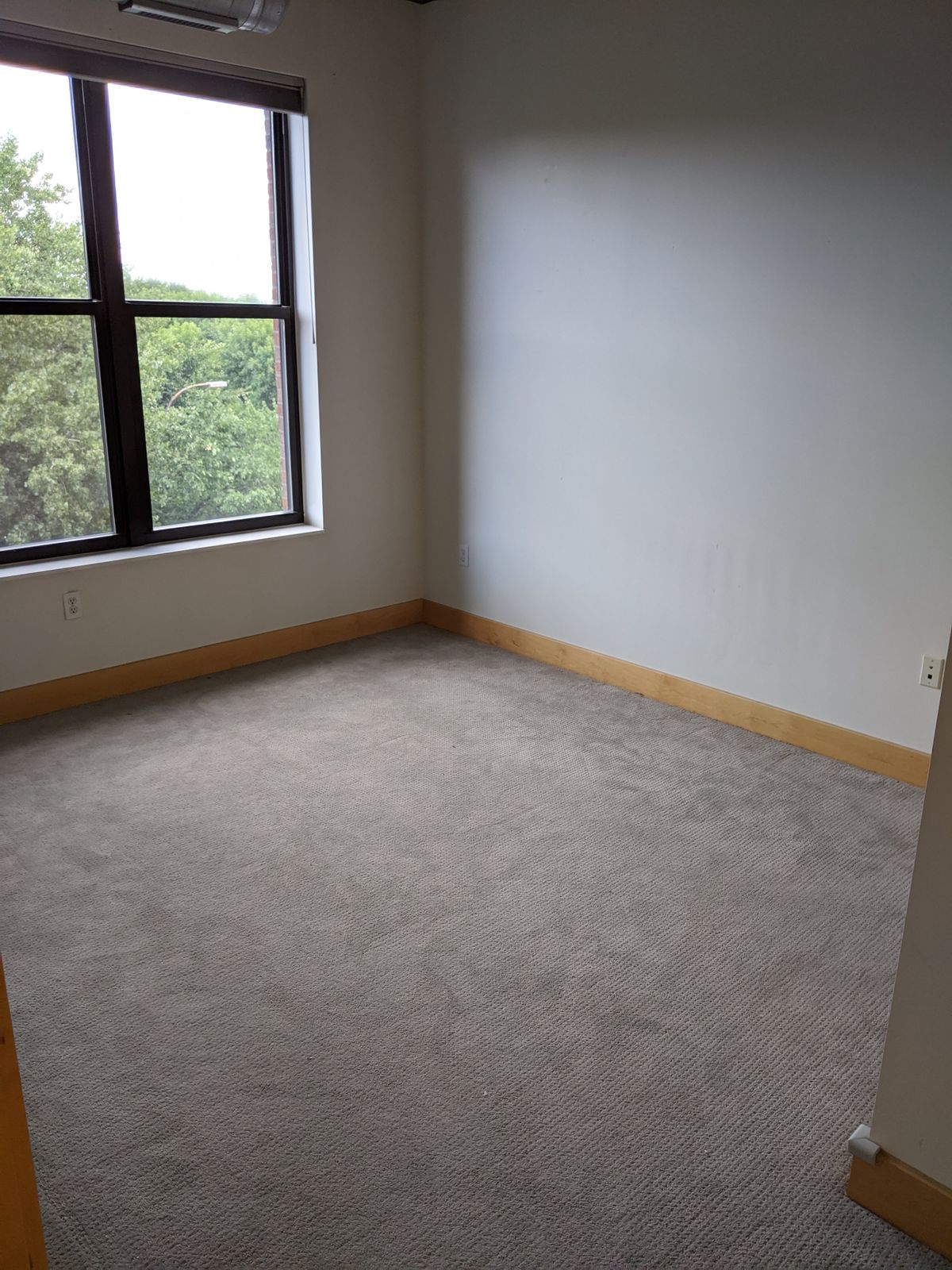 In mid-March I texted our realtor about our predicament. "The combination of Condo Living, a toddler, and a worldwide pandemic is proving less than ideal."
"It's my fault," he said. "I should have walked you through the implications of condo living during a worldwide pandemic, especially with a toddler you did not yet have. How could I not have seen tis coming?"
This week marks the end of an era. My blog was founded on a column I wrote for The Journal called Loft Living.
Now I'm House Living for the foreseeable future.
There are things I'm excited about, especially given the desperation we've felt of late. Getting in and out the front door without wearing a mask. A little yard for Little L to play in - hello, water table! A basement with a separate office so that Axel doesn't have to take his Zoom calls from the corner of our bedroom all day (unless he chooses to, which he sometimes still does).
I feel grateful to have been able to make this happen, and yet, as with any change, I feel apprehensive. I loved living in our condo. Last year I sat next to a stranger at a wedding reception, and talked for hours about how we were both raising a child in a condo. I was committed.
I loved being high up, seeing the sky and the trees, the trains, and of course, the people-watching was amazing. Back in the day, I loved seeing neighbors when I went to get the mail or take out the recycling, using the party room for gatherings, and the convenience of a gym in the building was hard to beat. I loved waving to Little L from the street below on my way to work in the morning. Little did I know that on the morning of Friday, March 13, it would be the last time she would ever watch me blow her kisses from the street below. The world was about to change.
A couple with a baby across the hall moved out a few months ago. I was so sad - it would have been so cool if they'd stayed and we'd raised our condo kids as neighbors. My next door neighbor moved the same week we did - she was having a baby and wanted more room.
When the idea struck, "Should we move?!" we settled on three criteria. Walking distance to my work (as was the condo - meaning we could continue having just one car), a backyard, and a "nice enough" inside.
Our search area was small. Very small. Our realtor chuckled, but he didn't push back. When he'd helped us find the condo, he'd learned we really meant it when we set a location. The house we are now living in is about half a mile from our condo. It will be almost a mile walk to get to my favorite café. At least I'll get more steps in.
Thankfully, my blog expanded from Loft Living to Good Work, Great Life quite awhile ago, so I hope to find plenty of material in my new house-dwelling life that fits with the theme of my site. Which, if you happen to know what that theme is, please let me know.
As my mother-in-law says, it's a weird world right now.
What I miss most is the sense of camaraderie, of knowing the names of the people that live next to me and below me and above me. I miss my condo friends Jon and Dana living just two floors away.
Loft Living, I will miss you. Thanks for the laughs, condo.
I can only hope that the new residents will be watching for me as I pass by on the street below. Because, I, of course, will be staring up, squinting, desperately trying to catch a glimpse of them.