Last week when I was cooking penne pasta, I set a small amount of uncooked noodles aside, thinking that Little L and I could use them to make some necklaces.
A week went by. Little L asked to eat it several times.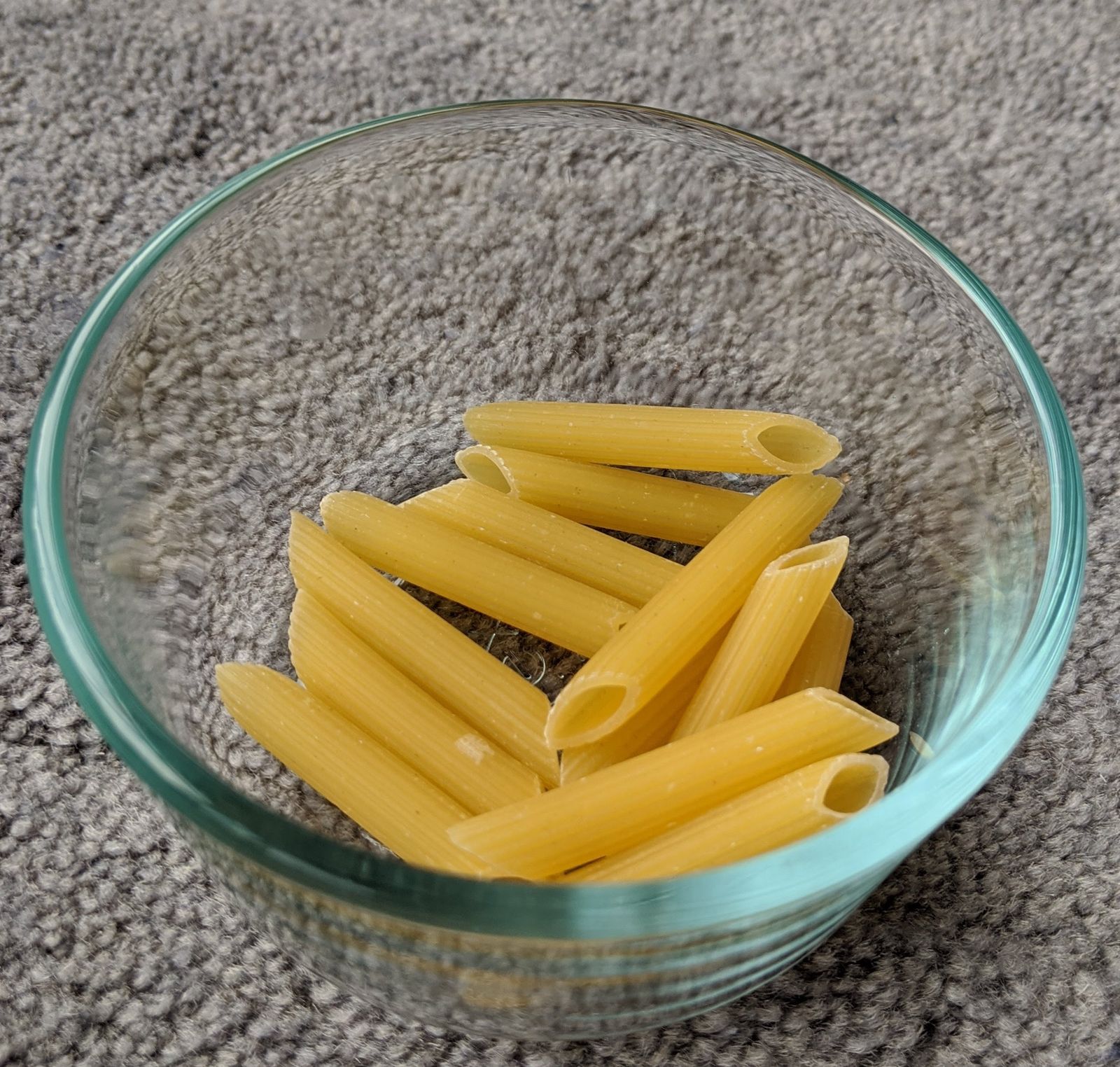 Finally, after much procrastinating, I got my act together and prepared the materials for our "project." This included cutting a piece of yarn and putting a piece of tape around it so that it could more easily be used to string pasta. Preparations took about 30 seconds.
"What we are going to make, Mama?" Little L asked.
"Just watch!" I said, inserting the taped end of the maroon yarn into the pasta.
Except I could barely get it in. It turned out the pasta innards were not much wider than the yarn plus tape.
Uh-oh.
I made a quick trip to the cupboard to see what other hollow foods we might have. Pasta shells wouldn't do the trick, and Cheerios would have an even smaller circumference than the pasta.
And then I saw the green pipe cleaner sitting there.
"What if we use this?" I asked Little L.
We put the tip of the yarn in the pasta and used the pipe cleaner to propel it through.
And it worked.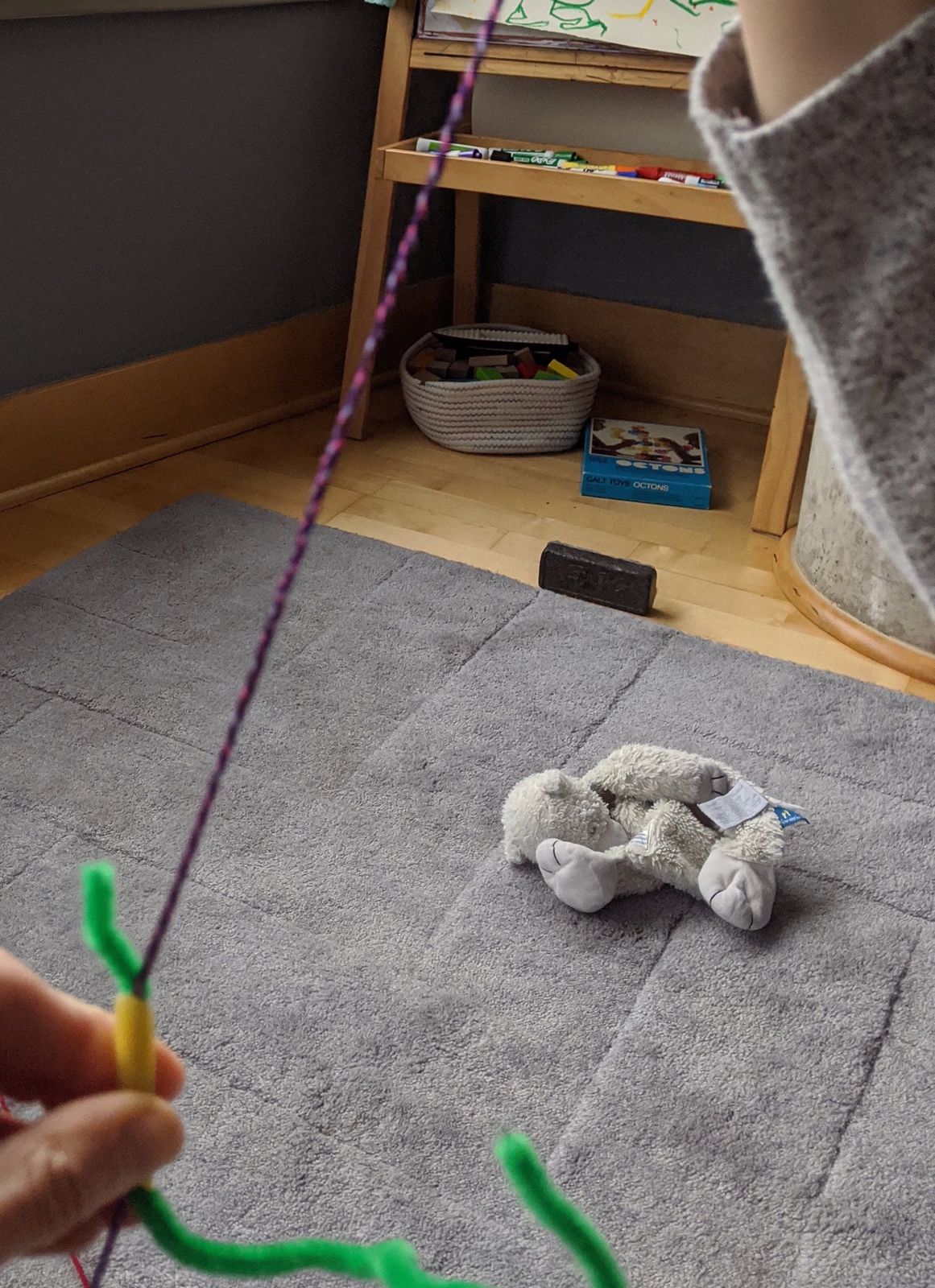 Sure, I had envisioned an activity that Little L would do on her own for seconds or minutes at a time. And this required my assistance to maneuver all of the parts.
But at least we had necklaces, and we even had fun making them. As I was stringing the pasta, I thought, I see why people knit or sew or crochet. It's kind of calming to be making something.
We finished Little L's necklace, and I put it on her.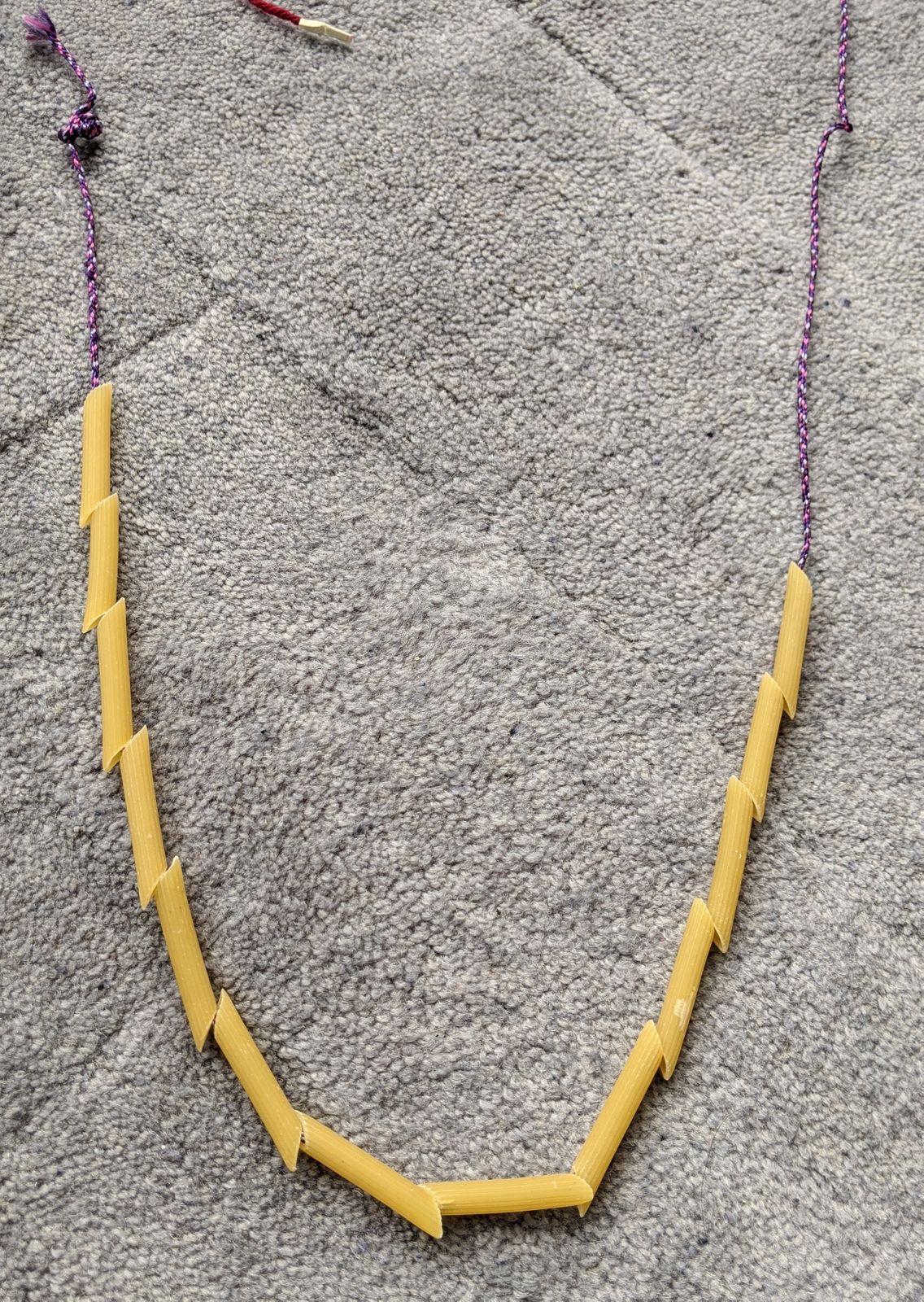 "Oh, yeah!" I must have exclaimed. "Go look in the bathroom mirror!"
She didn't want to go right then. Instead, she wanted to make me a necklace. "I will say 'Oh yeah, go look in the bathroom mirror, Mama."
But when we finished my necklace, it was her little feet that pitter-pattered to the bathroom.
I could hear her talking to her reflection.
She scampered back to report: "I said, Oh yeah that looks good on me."
Then we made a necklace for Axel. And one for Oso too.
And, oh, yeah, did they like them!
I'd say it was worth sacrificing that half serving of pasta.
Small wins.