Last week Little L washed out the new reusable sandwich bags I had gotten her - we were going to stop sending her peanut butter sandwich in old bread bags. I went to put the new turquoise bags in the middle drawer next to the oven, and I stopped.
This had gone on too long.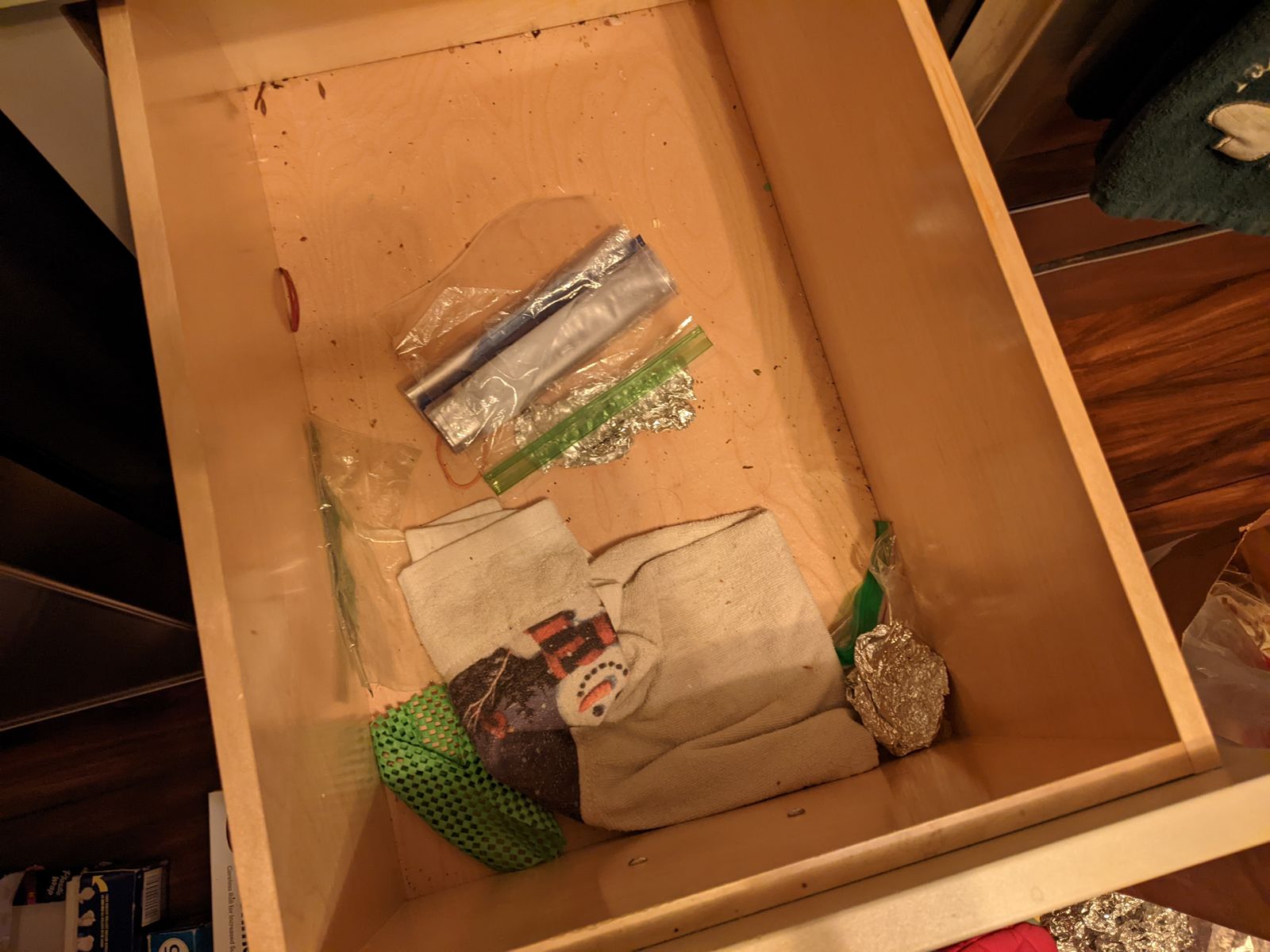 I started emptying items onto the floor. Putting old plastic bread bags into a bag to recycle at Lunds. Recycling balls of used aluminum foil. Placing pot holders and trivets in stacks. I found some barrettes of Lila's and a Christmas hand towel. Hmm.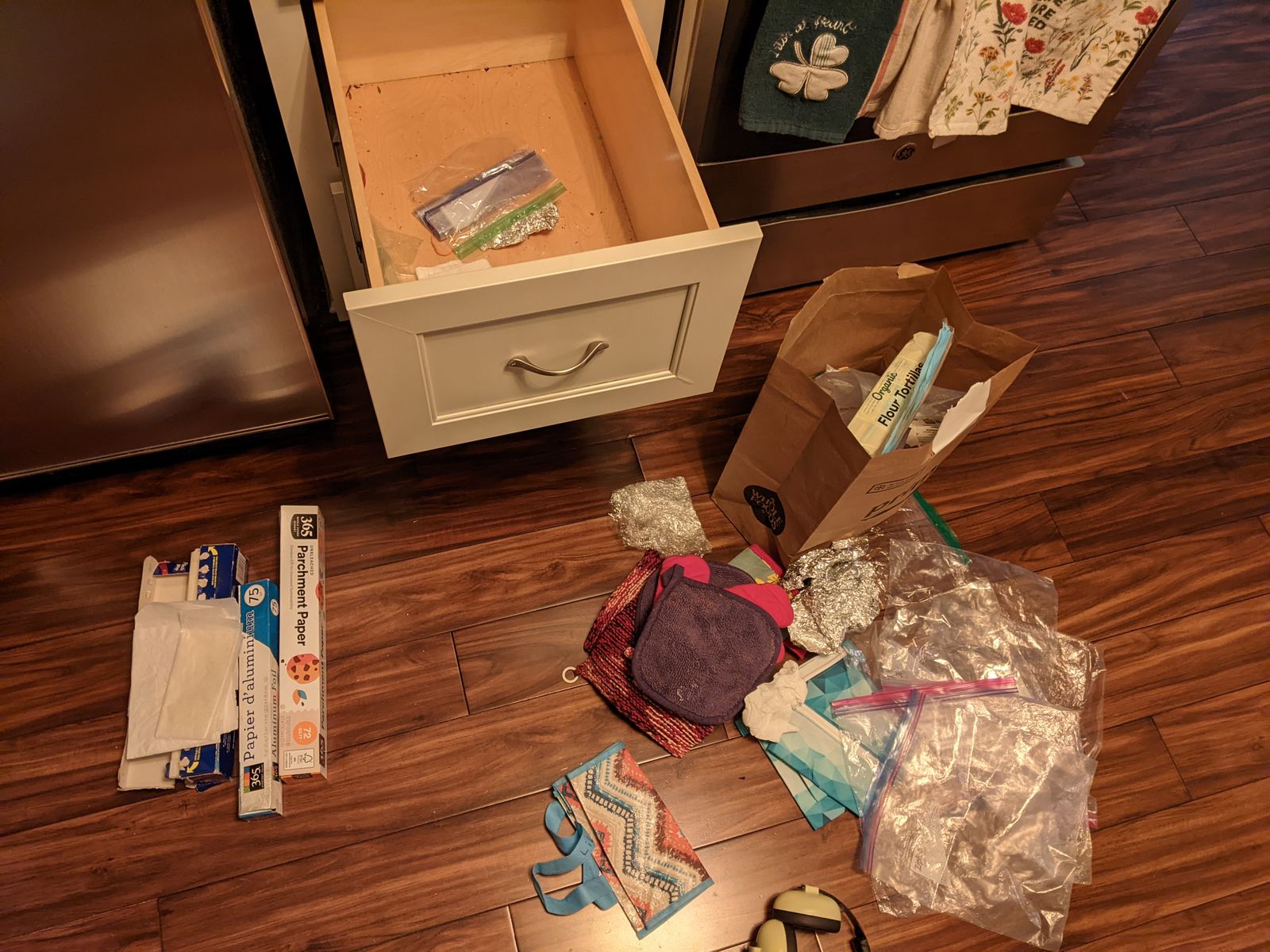 Before too long, the drawer was empty. I could hear Axel reading Beezus and Ramona to Little L for the third time. The minutes were dwindling before I would be called in for a bedtime hug. I grabbed some paper towels, wet one of them, and started cleaning out the crumbs from the drawer.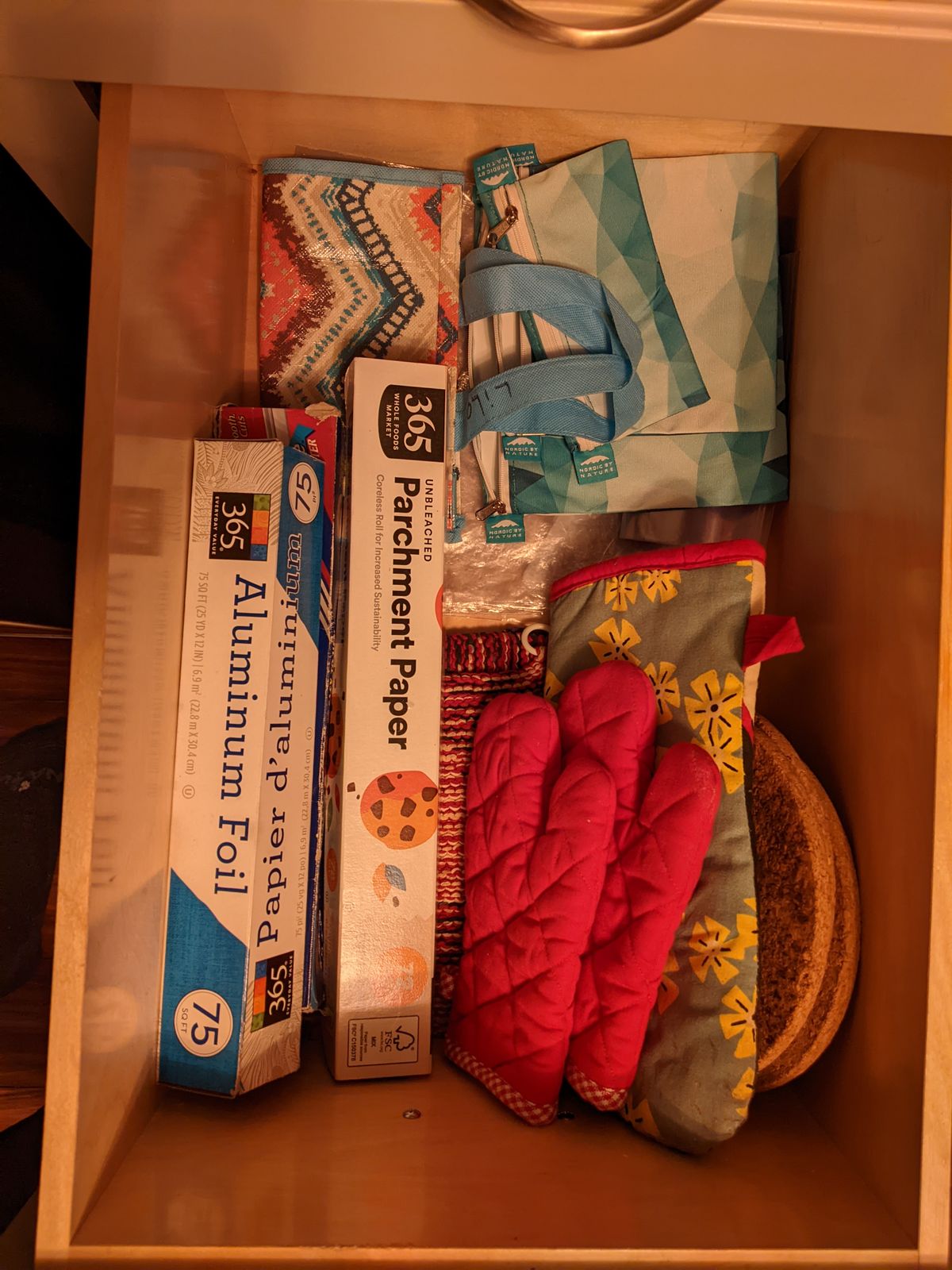 Before long, the items were back in. I know they probably won't stay this way. But for now, this drawer - this one drawer - is a neatly controlled zone. No chaos whatsoever. Just neatly stacked items, and not that many of them either.
It wasn't long before I opened the junk drawer and sighed. In the bathroom, I went to grab a bandaid and was horrified by thermometers and half-empty boxes of bandaids. I needed a new mask for Lila and opened a drawer overflowing to the brim.
The drawers all need to be organized. Every single one of them.
But for now, I did one. I can breathe easy when I grab the aluminum foil or a trivet.
Let's just hope that by the time I get to those other drawers, this one is still clean too.