Note: This article was originally written for the April 2020 issue of Minnesota parent. As the pandemic ramped up, they drastically reduced their print space, and my article was postponed. Then at the end of 2020, Minnesota Parent went out of publication. With the permission of their editor-in-chief, I am publishing the article here.
Another Note: This was written pre-COVID. Obviously, having an only child, like many things in life, is totally different in a pandemic.
When Kathy and David Cooper, Minneapolis, had their daughter Abby in 1988, having an only child was uncommon. Kathy was 35 and David was 40, which was considered "old." The Coopers stopped at one child, which they attribute to their ages and a difficult delivery.
However, the Coopers may have had only one child regardless. "One dog, one car, one kid – we like one of things," David said. One child fit their quieter lifestyle.
Although having one child is much more common today, many parents of onlies worry about the stigma, their child being lonely, or what will happen when the parents are older or gone.
The Coopers were ahead of their time. They loved their little family and didn't worry about what other people thought. Abby, 32, has a close-knit group of friends that she met in elementary school, not to mention her extended family, her husband and her in-laws. Her parents don't worry about her being alone if something happens to them.
Their main message: Don't worry. You have a child you love. You are a family.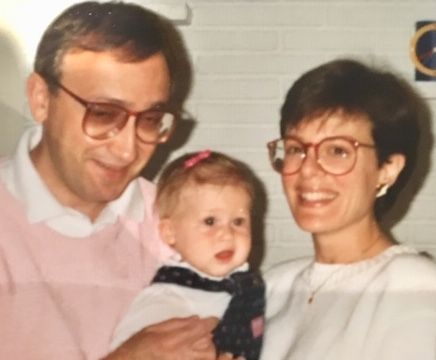 One-child families are on the rise for many reasons: people have children later in life or on their own, finances, career, infertility, environmental impact and personal reasons. It may be by choice or by chance that they have one child.
Dr. Susan Newman, author of The Case for the Only Child, says that the one-child family is "soon to become the new traditional family." On average, around 23 percent of families in the US are one-child families, with around 30 percent in larger cities like Los Angeles or New York. In Seattle, 47 percent of families are one-child families. Canada, the United Kingdom, and China are referred to as "one-child nations," with birthrates dropping in Japan and India as well. "Our country is just catching up," she said.
If you pay attention to advertising, you may see single-child families represented more heavily in the media these days. Newman believes that marketers see the trend: the small family is on the upswing. "They're seeing the one-child family as the new traditional family in the future or now," Newman said.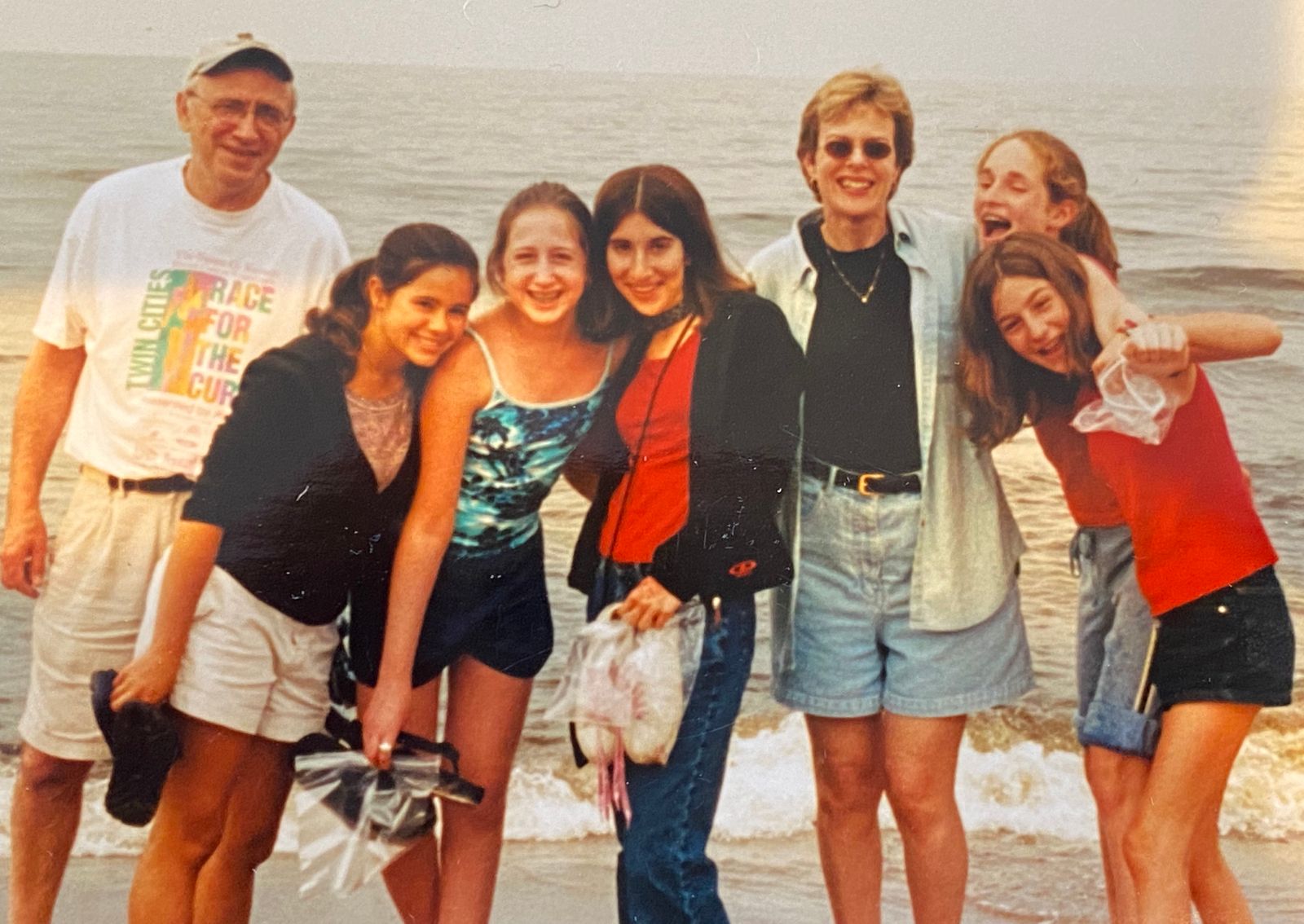 Parents worry because of negative only children stereotypes that can be traced back to the 1890s when psychologist G. Stanley Hall called being an only child "a disease in itself." Stereotypes, myths, and labels persist today, despite the fact that numerous credible studies have shown that onlies are essentially just the same as children with siblings. And, in most studies, that applies to children in both single-parent and two-parent households.
In one study, researchers asked 13,500 children in grades seven through twelve to name ten friends. The results? Only children were named just as often as children with siblings. This is reassuring news for parents tempted to buy into fears of a lonely only child with poor social skills.
Another study by Feifei Bu of Essex University found that firstborn children, including only children, have higher aspirations and academic success. This can be attributed to the additional time, attention, and resources of being the only child in the household, either for a period of time or for the duration of childhood.
In short, John Claudy of the American Institutes for Research found that onlies are more similar than different in areas such as self-confidence, calmness, health, age of marriage, and education.
Abby Cooper has heard stereotypes about only children being "selfish, spoiled, and bratty." While she readily admits that her husband and friends sometimes tease her about not sharing well, her parents raised her to appreciate what she has and to care about other people. According to her parents, she always played well with others and shared growing up.
So what to do about those judgmental comments your small family may encounter? "I think ignoring it is best," Newman said. Or in the words of David Cooper, "I never cared what they said, quite honestly."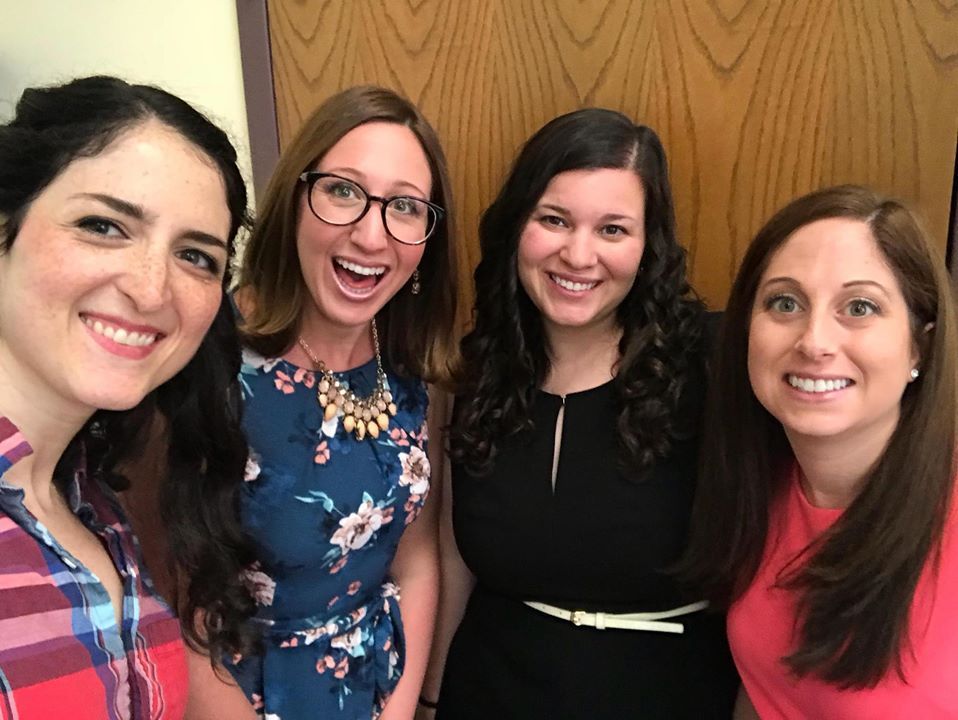 As a child, besides her mom and dad, Abby Cooper felt closest to her grandma, her aunt, and two of her cousins.
"It wasn't about if she was going to be lonely, I never really thought about that," Kathy Cooper said. In the neighborhood, there were many kids, and they all wanted to play at Abby's house, where they envied that she didn't have to share her toys with an annoying little brother.
When Abby was in second grade, the Coopers got a dog named Bailey who served as an extra presence in their lives, someone to cuddle with on a bad day, and someone for Abby to take care of. A pet can take the focus off an only child.
Abby found her close friends from the time that she was very young, and they have been best friends ever since, eventually serving as bridesmaids in each other's weddings. "They stick together and depend on each other like good sisters and brothers without problems do," Kathy Cooper said.
In Newman's conversations with and about only children, she has discovered that only children tend to be very loyal and that many of their friendships last for life. "Those friendships become very tight and can act as a sibling substitute," Newman said.
As an adult, Abby has a close relationship with her cousins, even her second and third cousins. The Coopers made a concerted effort to establish these ties, traveling to Colorado and California to see them, something that is more affordable and feasible to do with just one child.
In this day and age, even when a child is physically alone, at a certain age, they will likely engage in communication with friends and family via social media. Abby Cooper said, "In today's world especially, with all the millions of ways to connect, only children have a ton of opportunities to find community both online and in real life. If your child doesn't have a sibling, he or she will be just fine!"
Something else to consider: "Siblings aren't always what they're cracked up to be. There are so many people who don't even talk to their siblings as adults," said Newman.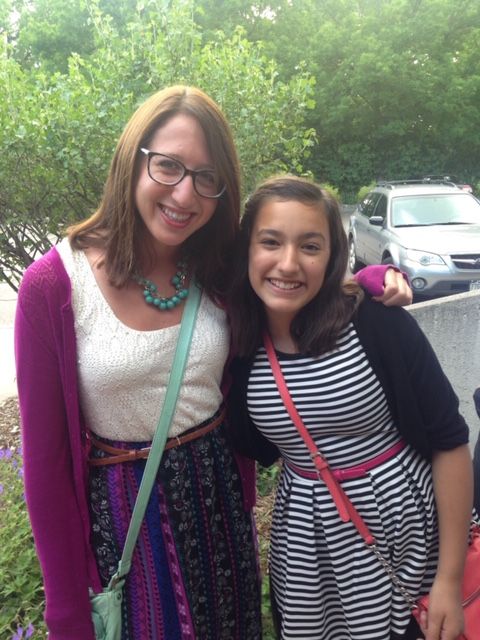 Kathy Cooper knew from the time that Abby was in fifth grade that she would be an author someday. Abby has written three books for middle grades – Sticks & Stones, which was a finalist for a Minnesota Book Award in 2017, Bubbles, and her latest novel, Friend or Fiction. Abby attributes much of her creativity to the time she spent alone as a child with her imagination.
Abby stated, "I really enjoy being by myself," which she guesses is a mix of her nature and also being an only child. "I know people who get really uncomfortable if they find themselves alone, and I never have to worry about experiencing that." As a child, when her parents weren't available to play, she loved coming up with stories as a way to entertain herself.
Alone time is beneficial, Newman said, so parents shouldn't fret that their child has no one to play with while they do laundry or catch up on a work project. "As we get older and into adulthood we all have to be comfortable with ourselves, and children who spend time alone have time to become creative and figure out ways to fill their time," Newman said.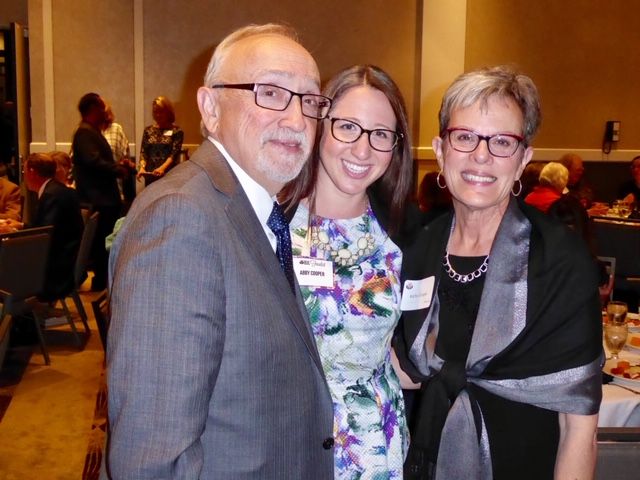 Having one child also leads to greater happiness, especially for moms. "Across several studies, mothers of one appear to be happiest," Newman said.
One example is a study by Hans-Peter Kohler, sociology professor at the University of Pennsylvania, who studied 35,000 adult identical twins in Denmark and found that people with children are happier than people without children, yet that more than one child makes mothers less happy than one child alone. Additional children beyond one had no effect on men's happiness.
The Coopers reminisce about their lives when Abby was younger: Abby went to sleep, they had downtime together, and they weren't split in so many directions. "Abby was the center of our lives. At the same, she went to friends' or my parents' or to bed and we had our time," Kathy said.
"We have been married 32 years so something's working – must be!" added David.
"Think about the positives. You have a little more peace and quiet in your house with one child," Newman said.
However, having one child may have its downsides in the early years. "When there's no one to play Legos with before dinner, the parent is it," Newman acknowledged.
The Coopers stated, "You can't send the two sisters off to just go play for hours, so there's a little bit more of your involvement."
In addition, David added that they probably notice too much. "If you have more kids, maybe you're not noticing the little stuff… so you know, tradeoffs."
Abby Cooper said that the hardest thing for her as an only child is not having anyone who completely one hundred percent understands her concerns or questions related to her family. "My parents are great, but when disagreements happen, there is no one I can discuss the situation with who knows my mom and dad like I do."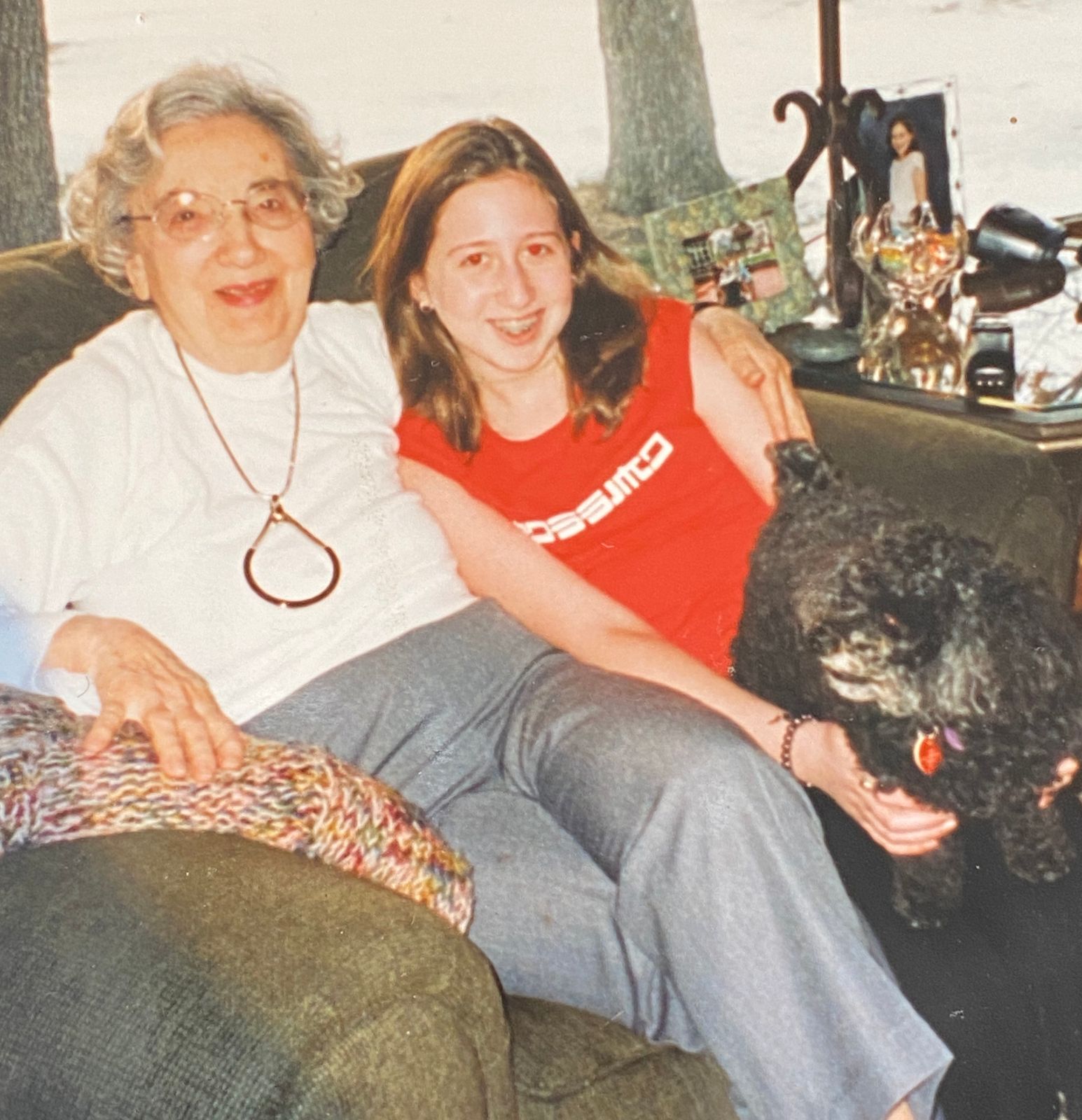 Tara O, 38, Bloomington, MN, mother of daughter Fall, two-and-a-half years old, and her husband were in their mid-thirties before they decided to try for a first child. They are now grappling with whether to have a second. The main reasons they would stop at one? Their hearts are full of love, they are satisfied, and this is what they feel they can handle while maintaining a healthy family life and relationship. Why they feel like they should have a second? They worry about depriving Fall of the sibling experience. Luckily their communities are incredibly supportive and they don't feel pressure from family or friends to have another child. And if they do decide that one is enough, they are close with two families with only children who can be role models for their daughter.
So how does a parent stop worrying about their singleton and be more like the Coopers? Be grateful for what you have, Newman said. Sometimes parents can get caught up in worrying about their child or if they hoped to have more children, they dwell on that. Newman warned that you may leave the child feeling that he or she is not enough to satisfy you as parents, you may overcompensate and indulge your child out of guilt, and lastly, every time something goes wrong, you and others may be quick to say that it's because of your child's only child status. There are certain developmental stages that are just hard, whether or not the child has siblings. If your three-year-old is being difficult, as Newman put it, "that's what three-year-olds do."
How you raise your child is up to you. What matters most? "It's really the parenting style, not the number of siblings your child has or doesn't have," Newman explained.
Wondering about how this all applies during a pandemic? Read more here.