One of the first weeks of the quarantine, Little L and I planted some seeds. Well, maybe that's not true. First we had to eat the food and save the glass jars to plant them in. Then we planted the seeds.
And they're growing!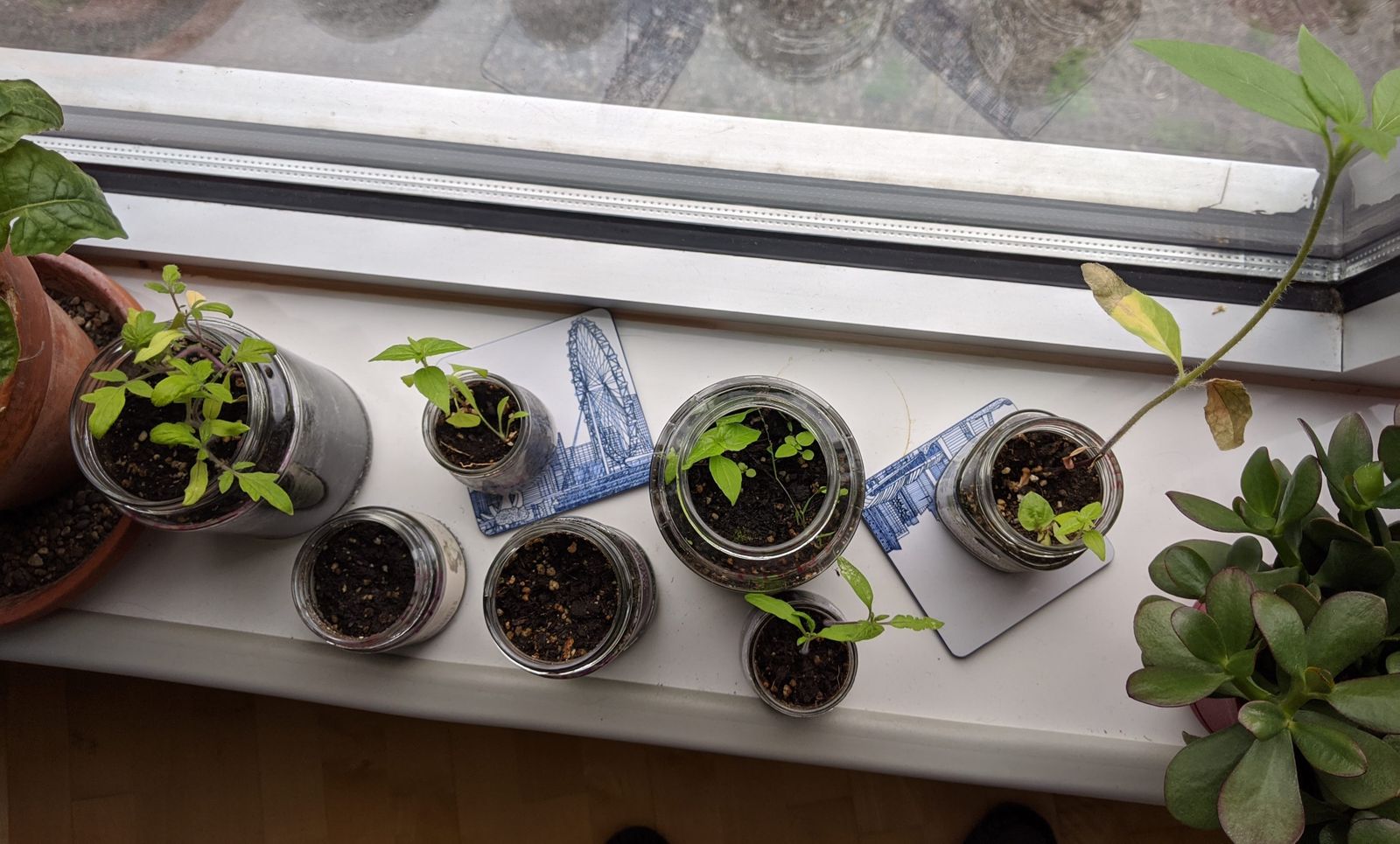 So are the seeds we planted in various planters on our balcony!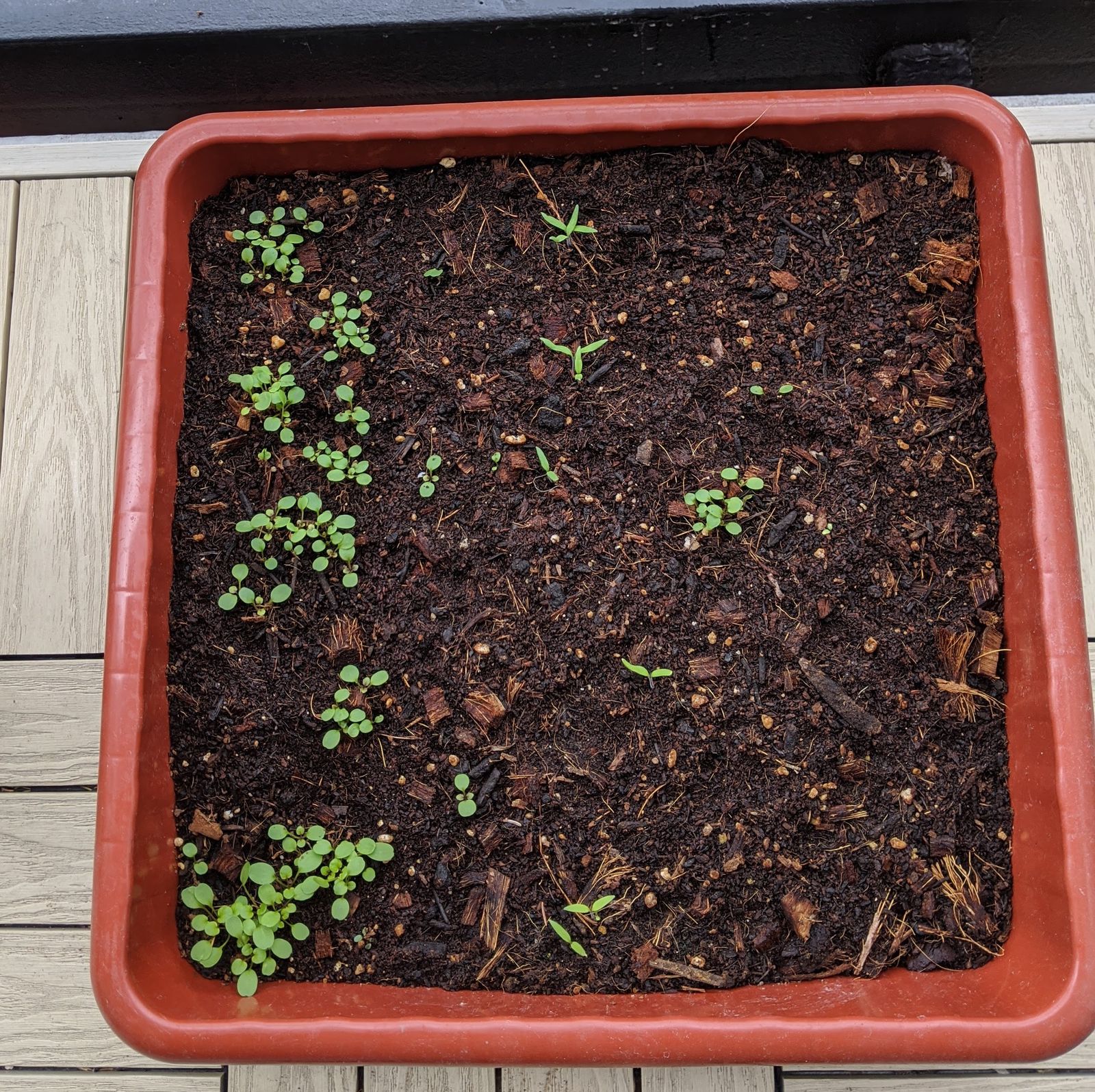 This one has some wildflowers in it.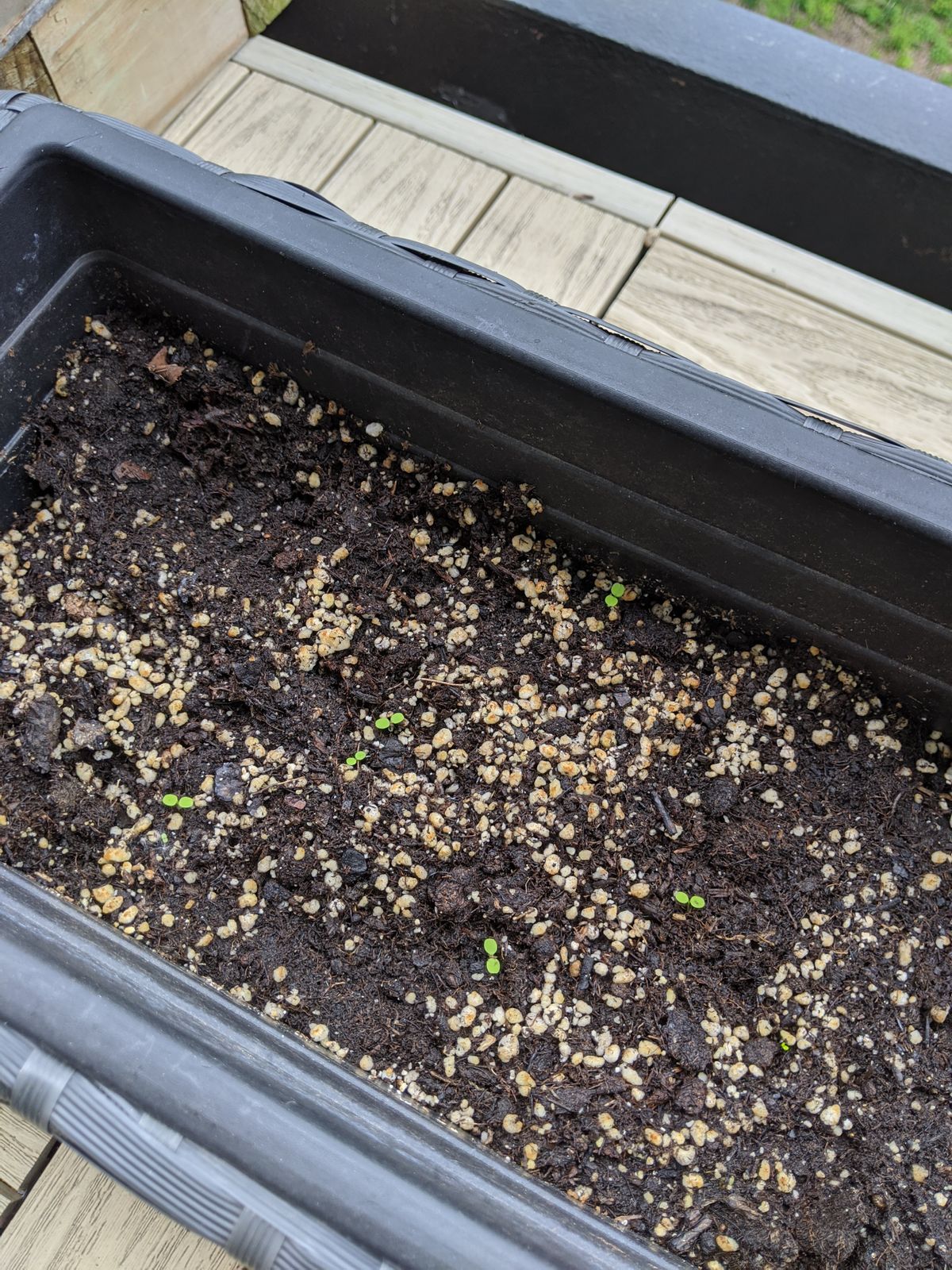 And then, of course, there's my personal favorite. We didn't even plant anything, and buds are sprouting!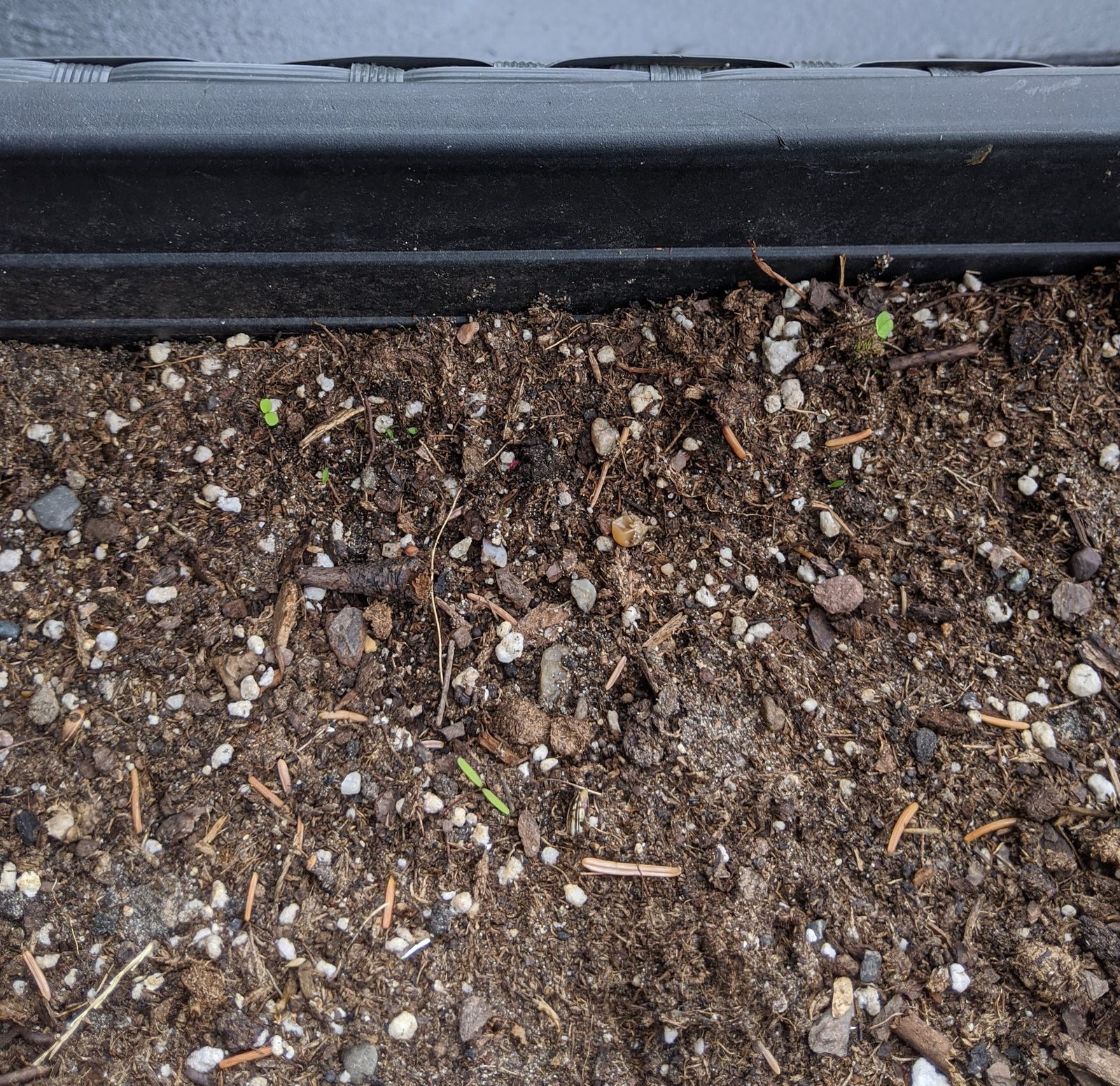 Best of all, Little L loves watering plants, so it gives us a daily chore, I mean, activity, to do together.
Seeds are growing.
Small wins.