This week's Throwback Thursday is sponsored by Martin, who says, "Doesn't count unless you post the whole thing." Clouded by the sands of time, I had forgotten that I had given more than an inch on this important matter
Martin thought that my readers would "probably enjoy his witty retort." I bet he's right. Originally published on February 20, 2017, here it is.
You may remember my trials and tribulations with making clear that my flat empty surface was not, indeed, a shelf.
I won't say what it is. It is defined by what it is not.
My friend Martin takes issue with my non-shelf. I fault the non-shelf's ambiguity: maybe it does look like a shelf?
Just a little.
Martin sees it more as an existential philosophical question:
"Can a not-shelf temporarily serve as a shelf in the name of convenience for a guest?
I will not argue with your past experience in the car, and agree that you were well within your rights for the exclamation, as the vehicle was to become mobile, loosely placed contents can and will shift, and can potentially cause safety concerns.
However, the likelihood of my contents shifting was of a low percentage. Therefore, without any foreseeable dangers in sight, should it not then be incumbent upon a host to temporarily accommodate a guest's wild notions that a flat empty space could be used as a shelf whilst they are removing their shoes?
While the intent of the owner occupant is assuredly anti-shelf, is their viewpoint the only that matters?  Do the needs of the weary traveler seeking refuge and safe haven for their frosty beverage not matter?"
Well, imagine my shock the other day when I came across this: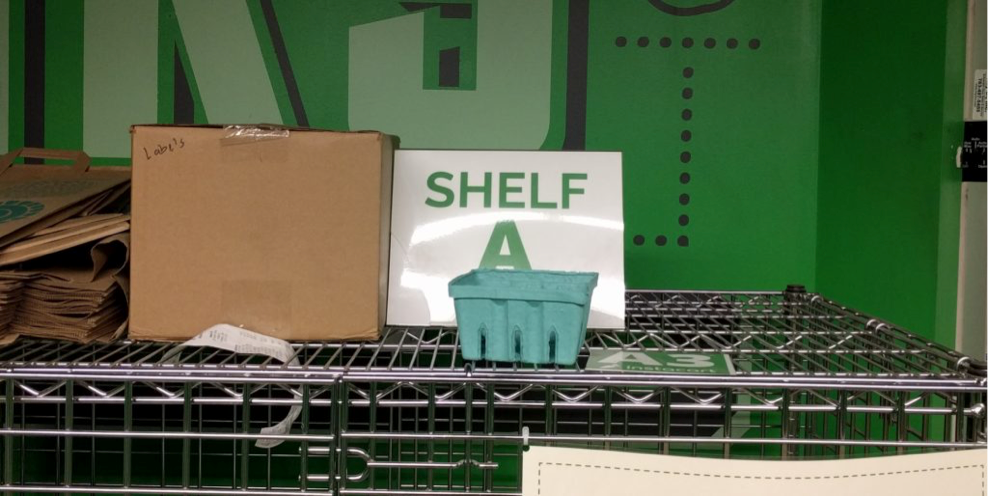 This begs the question: If I were to label mine, "Non-Shelf," would that do the trick?
I suppose that's up for Martin to decide.