"I got all of the ingredients I needed to try a new recipe, and now I can't find the recipe!" I texted Meghan.
"Hahaha, that's so funny," she said. "I mean, too bad for you, but it's funny."
Little L's Wednesday naptime was coming to an end, which meant that I would soon need to start preparing dinner. I had been thinking we'd have stir-fry, though I'd also had in the back of my mind that maybe we could try a new pasta dish that I'd seen in a magazine and gotten the ingredients for.
The only question was, what magazine?
I looked in the cabinet above the fridge where we keep recipes, and I didn't see a loose piece of magazine there. Not in the folder where we shove recipes we find either.
"Hey, Axel, what was that recipe you showed me in that magazine?" I asked.
"The cauliflower one from The Week?"
Darn. Not that either.
I was pretty sure that it was from O Magazine, yet I knew that I had just finished reading my latest issue. And then recycled it.
Maybe they'd have it online? I googled "Asparagus pasta O Magazine" and a few recipes came up, from 2018. I wondered if they could work instead, but alas, they didn't have the same ingredients that I had procured.
Resigned, I decided we'd have stir-fry. Again. It's definitely been one of our go-tos these last few months, and I am sensing the enthusiasm in the house waning when I announce that tonight will be a stir-fry night.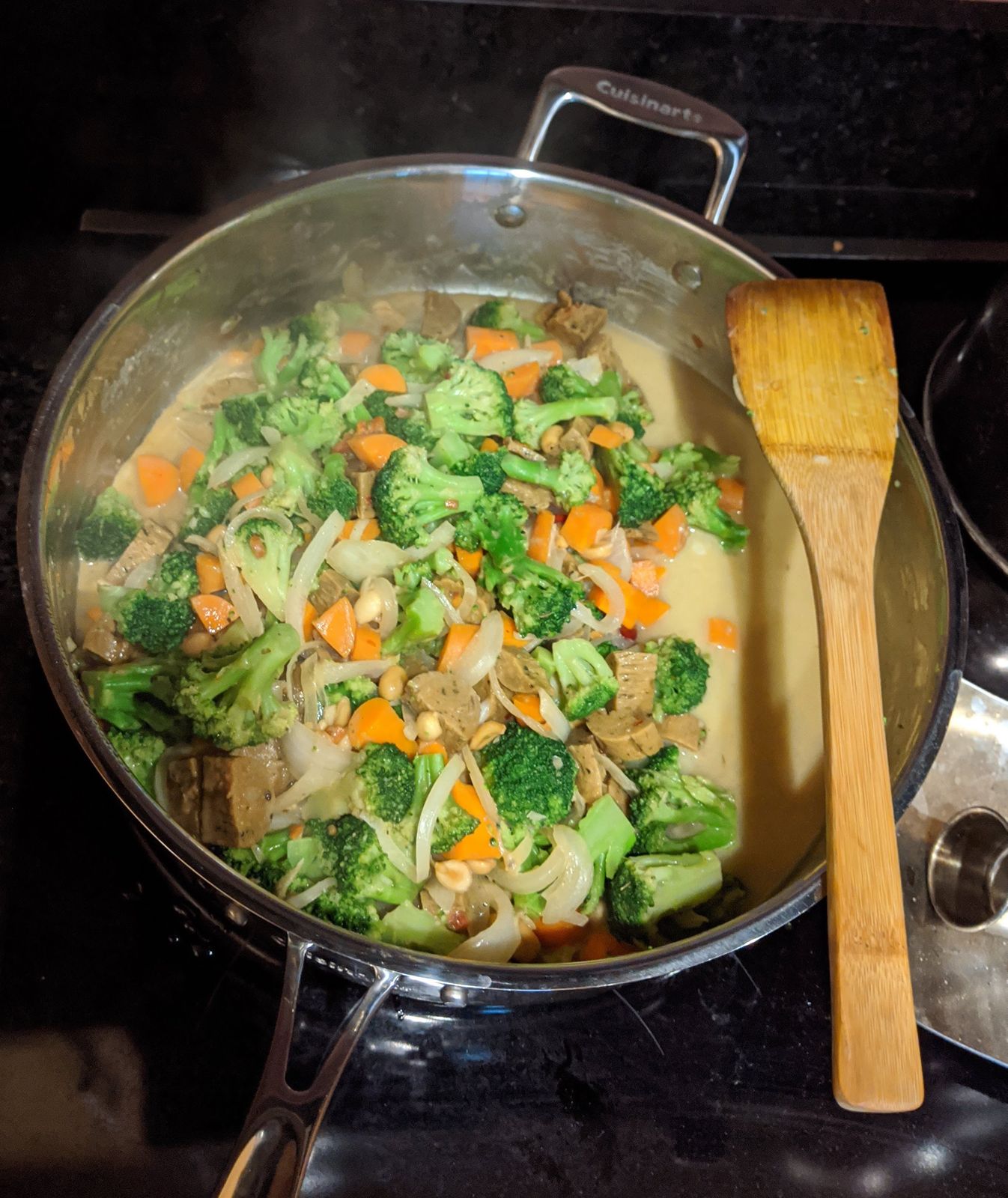 But this stir-fry is easy to make, and tasty. Just last week, my friend Zahara was asking me if I knew of any healthy and easy recipes. Neither of us is exactly a top chef, so I described to her my most simple recipe, one that I learned from a friend of Axel's many years ago. Start cooking some rice. Then fry some garlic, chiles, peanut butter, soy sauce, and some water in a pan. Add some veggies. Add more water if need be. Add some fake meat or meat if you like. By this time, hopefully the rice is ready. Enjoy!
Zahara says she hasn't gotten around to trying the recipe yet, but in the meantime, I've made it at least two or three more times.
Still unable to find the new recipe, I noticed Little L was stirring (but not stir-frying), so I went into her room and we hung out together in her chair for awhile - a new routine that takes me back to her younger days. She's in the mood for cuddles these days, and we're in no rush, so why not snuggle for a minute and watch the people and cars below on the street? Yup, I'm raising my daughter with a proclivity for people-watching.
After a while, I told her, "I need to start getting dinner ready."
"What we are going to eat, Mama?"
"Stir-fry?" I didn't say it as confidently as I could have.
"Naaaaaaaah," Little L said, one of her funniest "no" noises. "We should eat pasta, Mama."
What? How did she know that the recipe I had lost was an asparagus mozzarella pasta recipe?
I laughed. "Axel, come listen to what Little L said!"
"Pasta?" he said hopefully after she told him.
"Okay, okay," I agreed. "We'll make pasta. I'll try to piece together the recipe."
I remembered most of the ingredients. The fact that there hadn't been many was the main reason it had looked so appealing in the first place.
And then, as I checked one last time in the recipe cabinet, I saw a piece of paper just out of reach. I stood on tiptoe and reached and...
The recipe!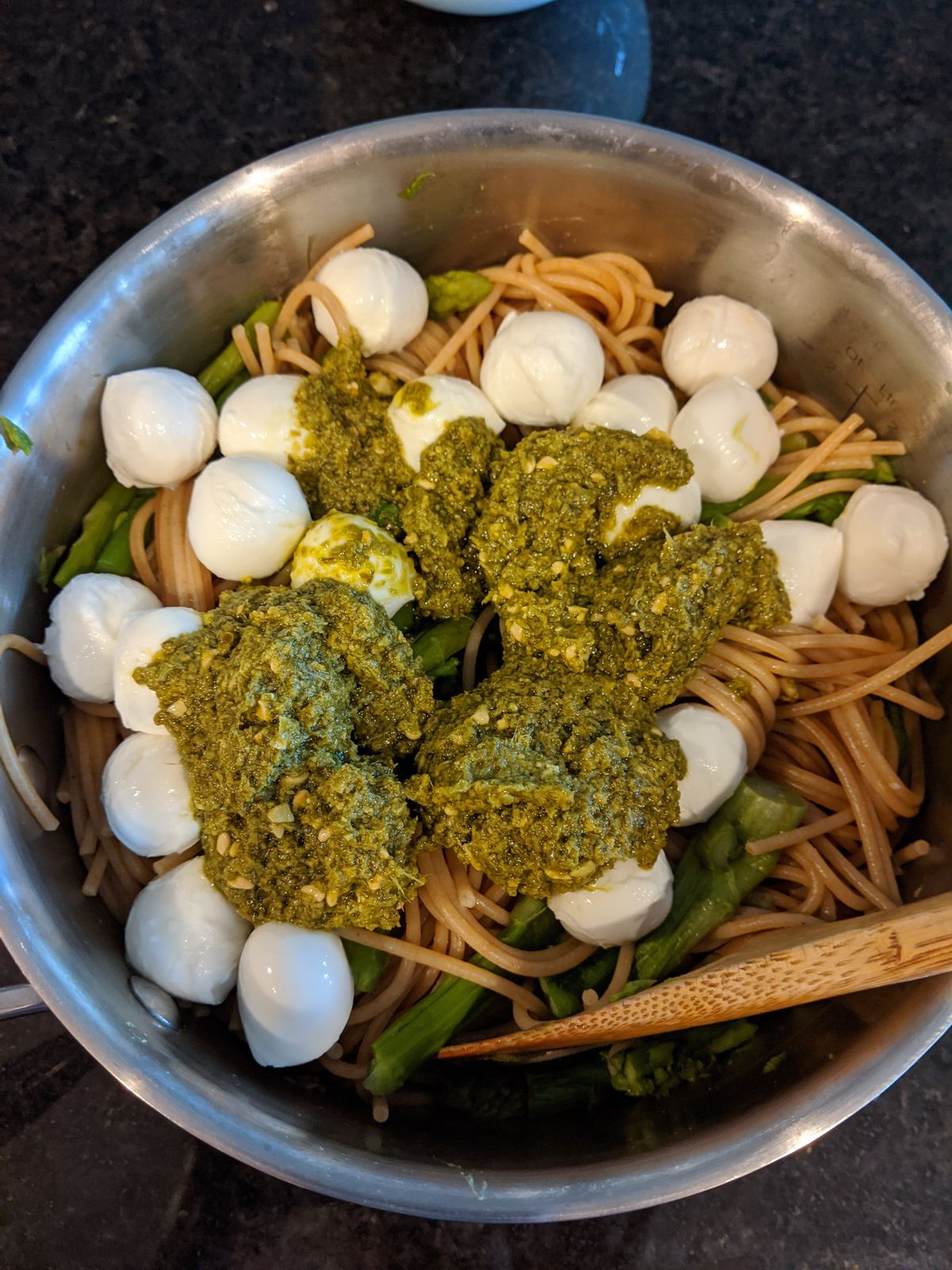 It wasn't too different from what I would have done from memory. But I didn't have to wonder if I'd done it right, because the recipe said I had.
It was tasty! Little L loved it until she bit into a piece of fresh mozzarella, started cough-gagging, and put it on my plate.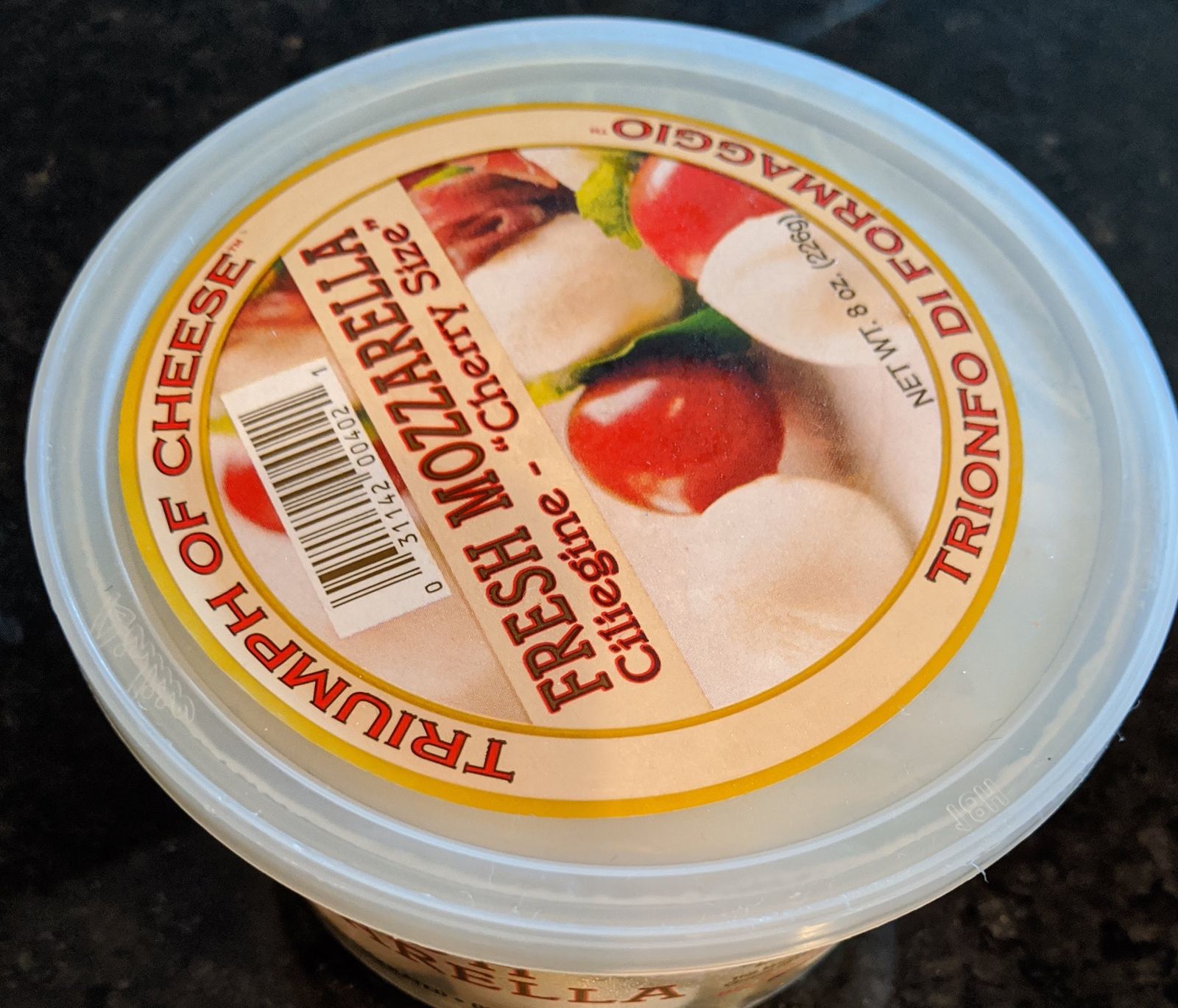 Then she asked for a peanut butter sandwich.
Which meant that Axel and I got leftovers of the delicious new pasta for lunch even after heaping portions of seconds.
Small wins.