When Little L was a baby and started crawling, we switched our condo set-up. Previously we'd had a living room area by the window where we liked to watch the sunset and passersby. This area had been an area for relaxing and reading - a strictly laptop-free zone.
But then Little L was on the move. And if we were in the kitchen, we couldn't see what she was doing back there behind the red couch, so we switched it, opening the room up. We stored a flimsy table in the bathroom so she wouldn't pull it over on herself.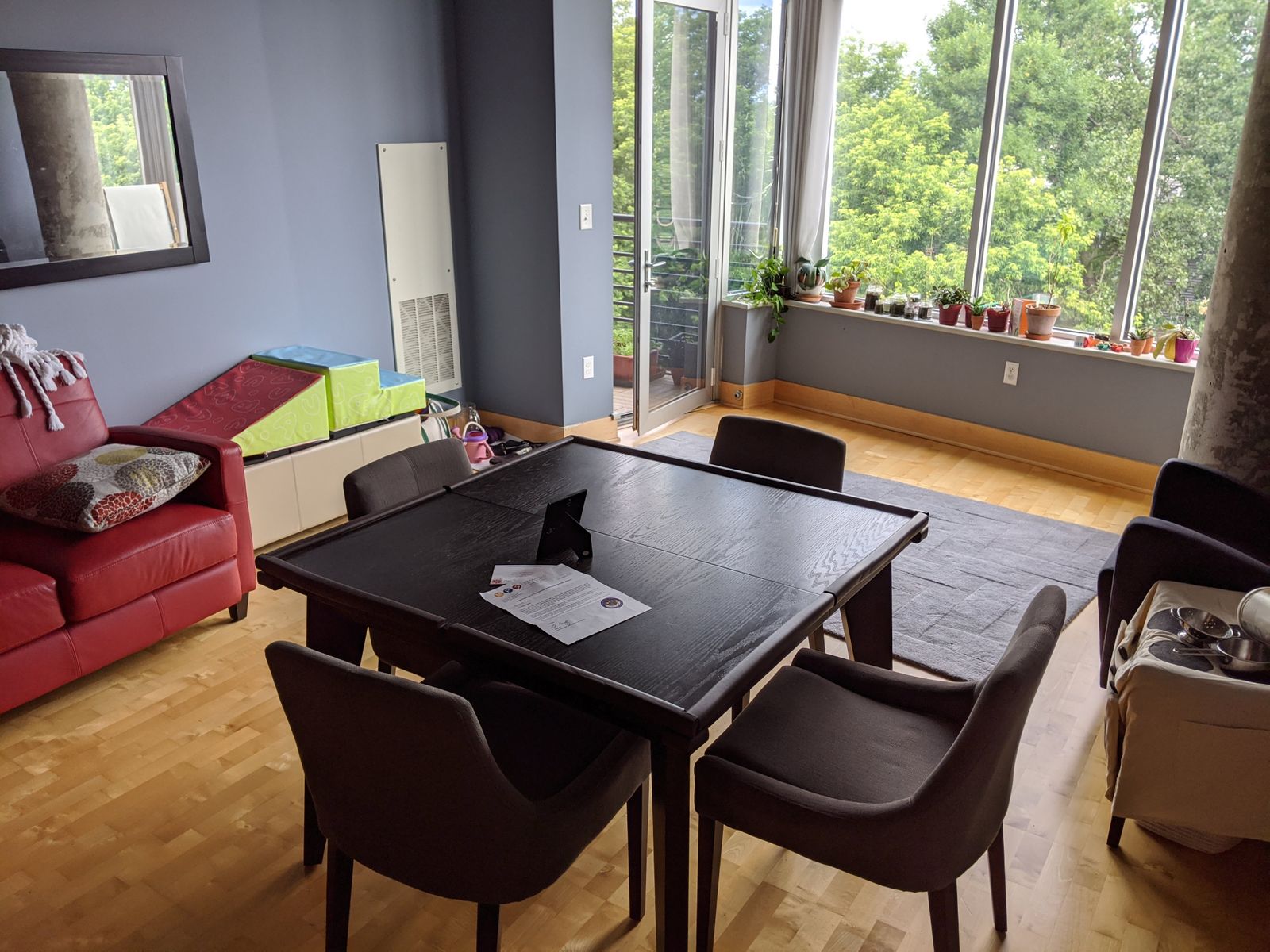 A couple weeks ago, we decided to switch it back. Spending lots of time together in our homes makes us yearn for a little variety. So why not go back to the little living room nook, as we used to call it?
Little L was into it. With the toy chest cushions now flipped with the cushiony side up, she wanted to take them out and position them to make her own couch on the floor. And as Little L loves us to be near her while she plays, she just wanted us...
To lay on the couch.
That's right, just lay there on the couch. And relax.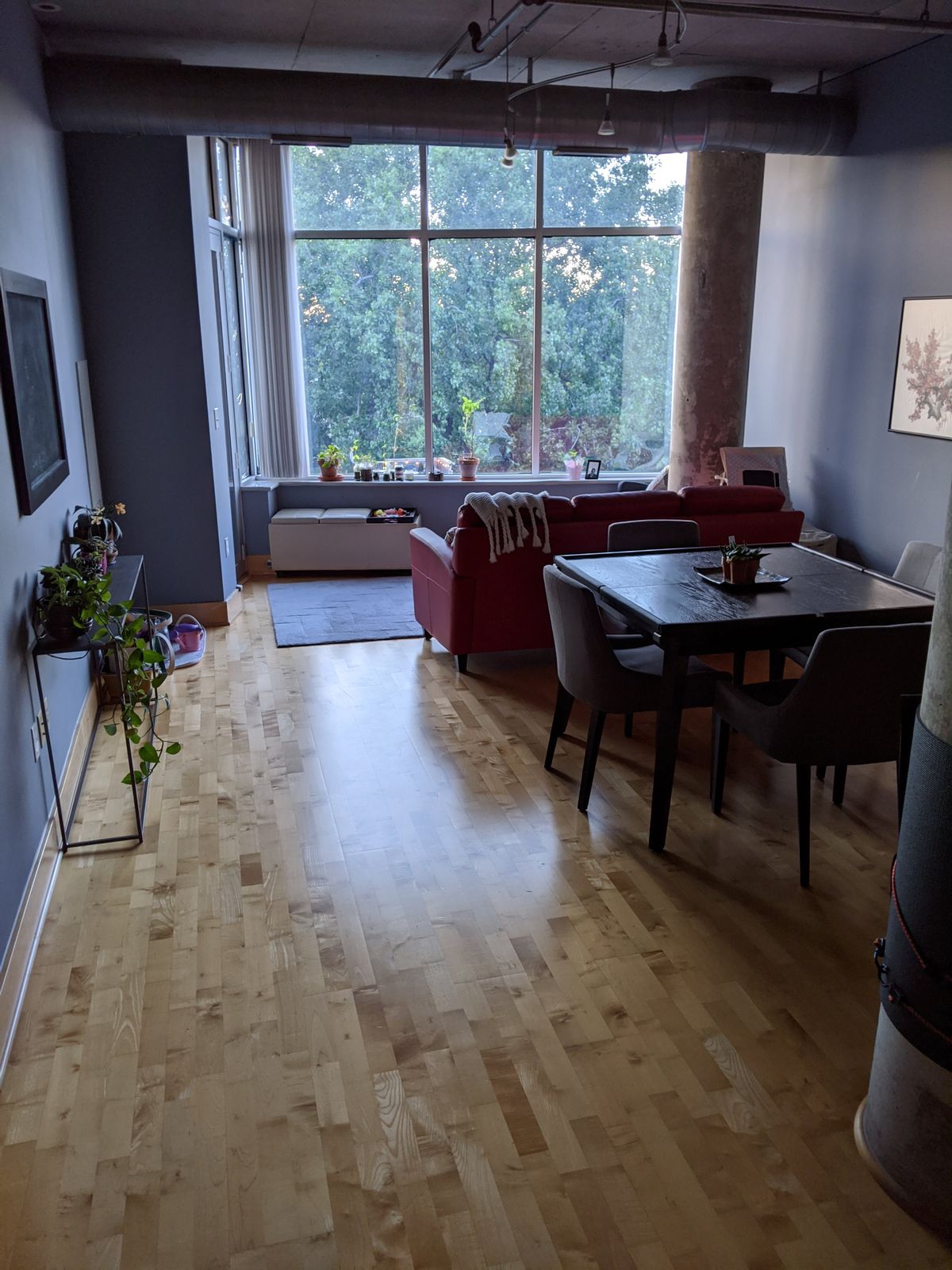 I stocked the Relaxing Station, as Little L soon began calling it, with lots of magazines and catalogs that we get in the mail. Things you might usually recycle - but now we could lay on the couch and read them, as Little L happily chattered away about her every movement on the rug below.
She got really into setting up her space, asking for a glass of water and bringing out books to spread out near her couch. One day I even offered a little lavender oil for a scent.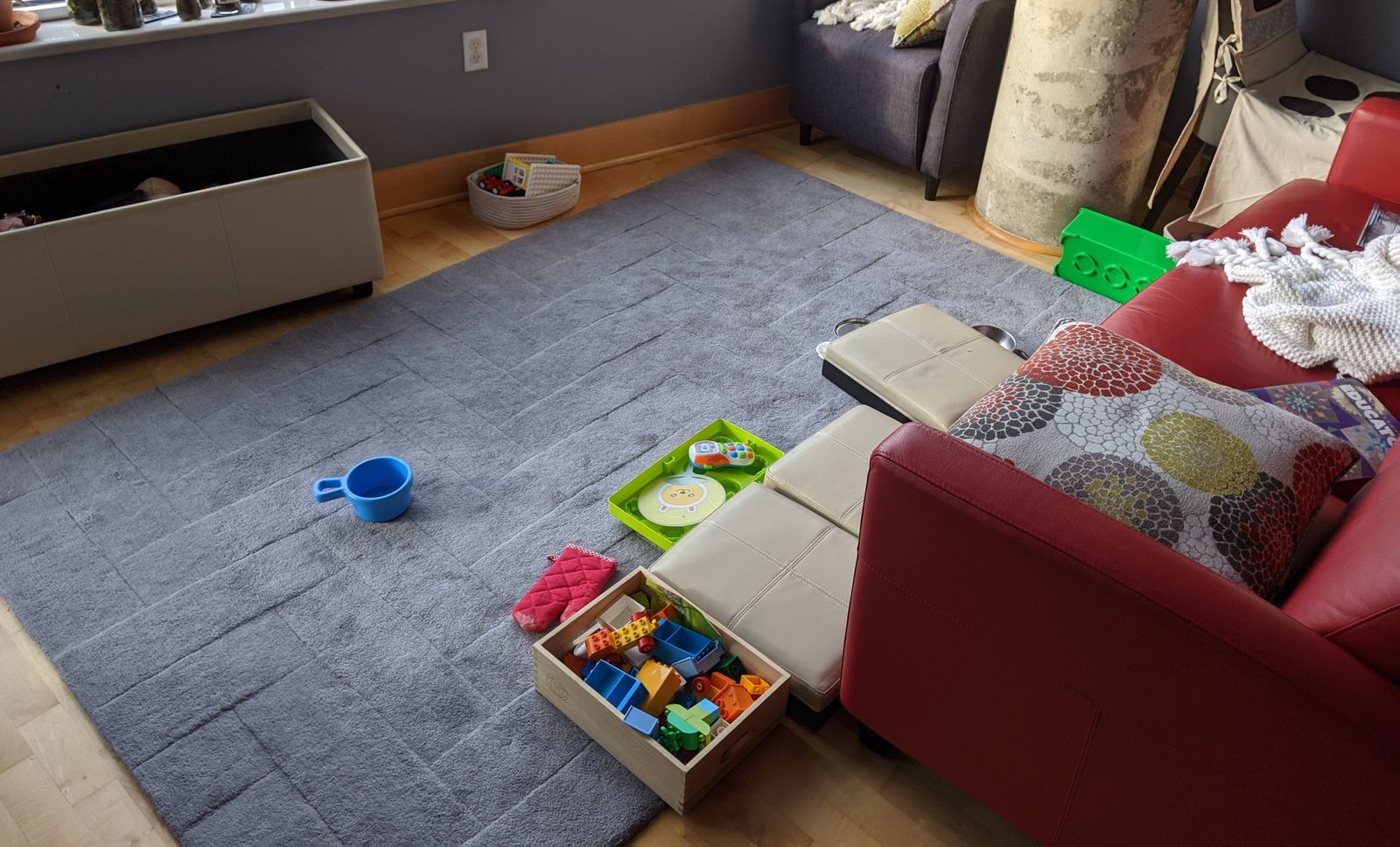 There's something kind of comforting about, "Come, Mama! Come! It's time to relax! Lay down on the couch, Mama!"
Small wins.