◀ All Blog Posts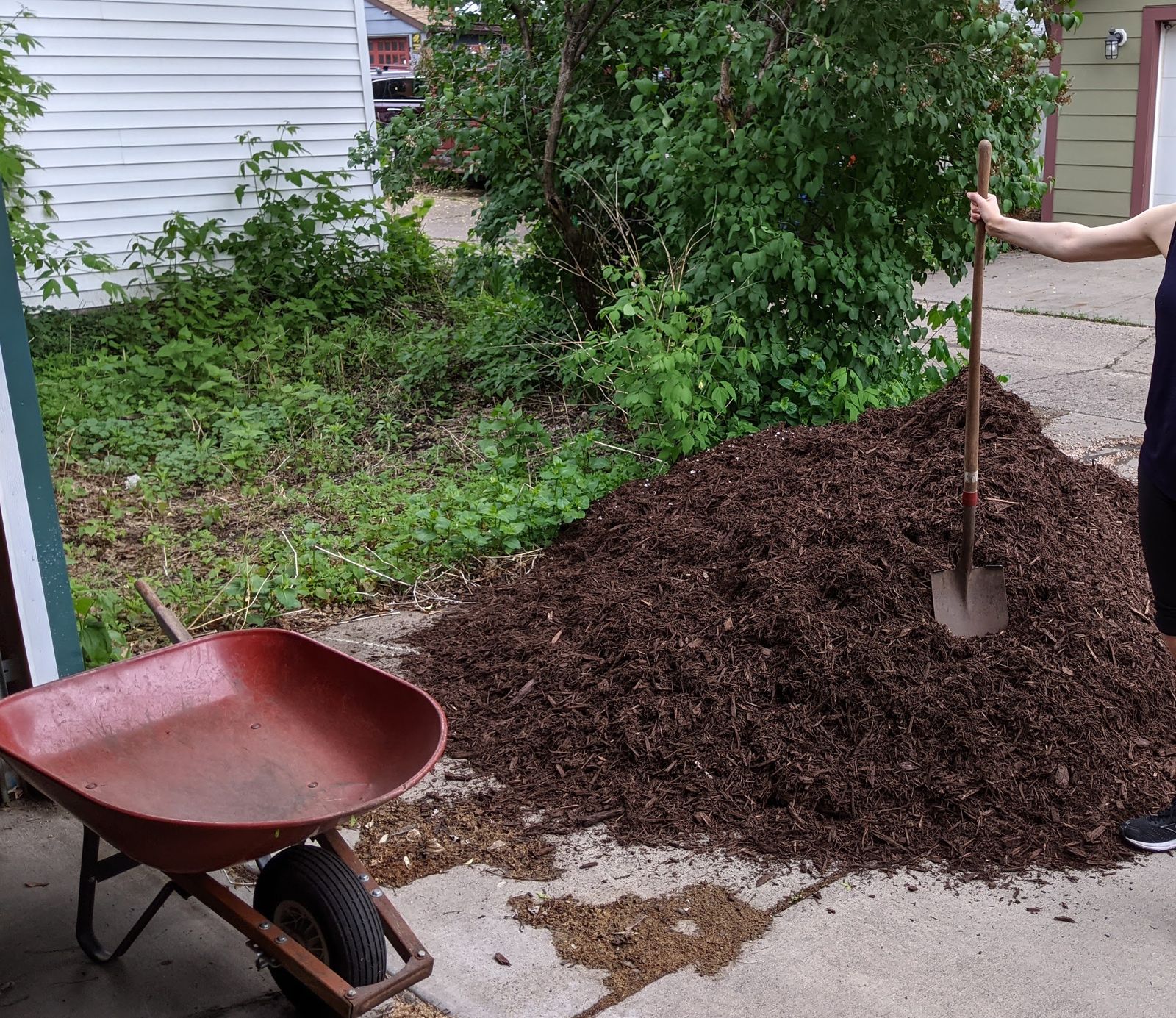 Ignorance - Huh? What is mulch? Why do I need more?
Enthusiasm - Sure! Let's get some mulch!
Confusion - Wait, how much will we need? What color?
Desperation - Where will we get it? How much is a cubic yard? Will it fit in a Honda Civic? Can we have it delivered?
Denial - No WAY can delivery of mulch cost $130!
Luck - Oh, wow! A place that delivers for a quarter of that! And the mulch is cheaper! Might as well get an extra cubic yard...
Surprise - What? It was already delivered? Better go check the driveway.
Reality - That is a BIG pile of mulch.
Worry - Better get the mulch spread NOW. What if someone comes by and takes our mulch? What if it rains and gets all wet? Protect the mulch at all costs!
Exhaustion - It's HOT out here and it might take another 100 wheelbarrows to get this stuff spread.
Calculation - Ummm, no, we got WAY too much of this.
Acceptance - We can't finish today. Yes, kind neighbor, we'll borrow your tarp to put over it tonight in case it rains.
Skepticism - Is it possible we didn't order ENOUGH mulch? What if we need MORE?
Overload - Just kidding. We did order enough. Way. Too. Much.
Fun - A hill of mulch is great for playing on. As we scoop the mulch up, Little L screams, stop taking the mulch!
Hoarding - Let's bag the rest of this mulch in yard bags and STORE IT IN THE GARAGE. We won't need mulch for years.
Wishful thinking - If we leave it outside, would someone come take some? Could we put a "FREE" sign on this?
Relief - My mom wants some mulch! "Can I have a bucket-full?" She asks. "How about 200 buckets-full?" I suggest.
Storage - Eight huge yard bags of mulch. In the garage.
Mulch-envy - Walking around the neighborhood, we comment on other people's mulch. The color, the depth. We are mulch people now.