We have a fridge. And it keeps food cold. This was not the case last week at this time, so… small win.
Turns out it's not great to have your fridge break during a pandemic. But a lot of things are not great during all of this, so it's kind of just par for the course.
What started with a mysterious drip below the freezer ended in me discovering the bag of frozen bananas we use for smoothies were frozen no more.
From there, panic ensued.
It wasn't that much of a shock. Our fridge is sixteen years old. We've said multiple times, "I hope the fridge lasts through this." In fact, just that morning I had texted a friend saying, "I'm scared our fridge is about to give out."
Those sounds we'd heard the night before must have been the fridge trying to pull through.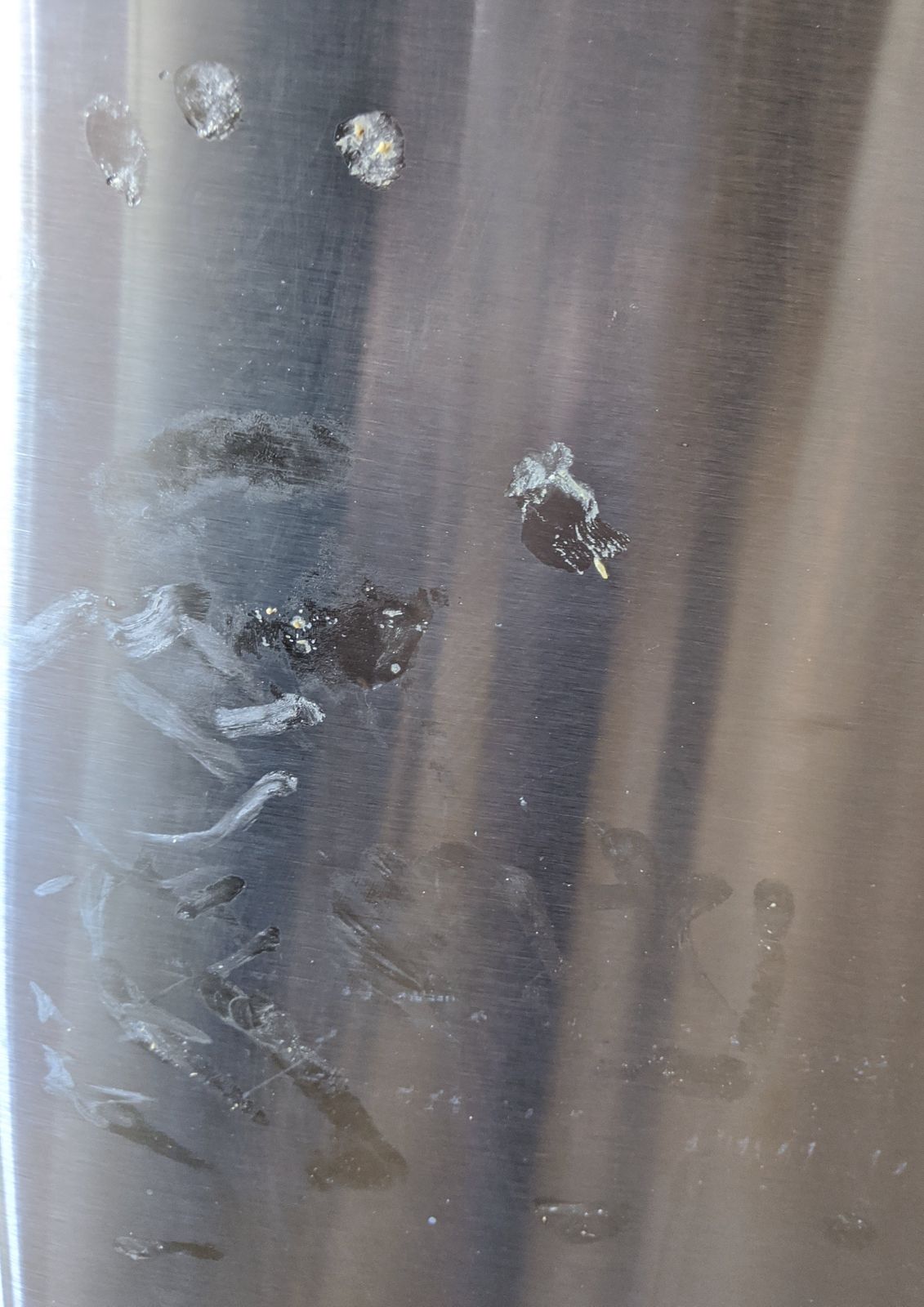 There were logistics to deal with. Consumer reports research and the ordering of a new fridge. The modification of the grocery order we were going to pick up the next morning (non-perishables only!). Luckily, there wasn't much left in our fridge at this point anyway. For dinner, we feasted on frozen cherries, olives, artichoke hearts, and salsa - it was a race against the clock.
Luckily, it turns out they deliver fridges quickly if yours has died. So in preparation for our upcoming delivery, between our meals of beans, pasta, rice, avocados, and canned vegetables in servings we knew would not leave leftovers, Axel unhooked the water line behind the fridge - we hadn't had it hooked up to the ice maker anyway. 
And then the dripping started.
Now, it wasn't a huge drip. In fact, overnight it barely covered the surface area on the bottom of the container Axel set out to catch it.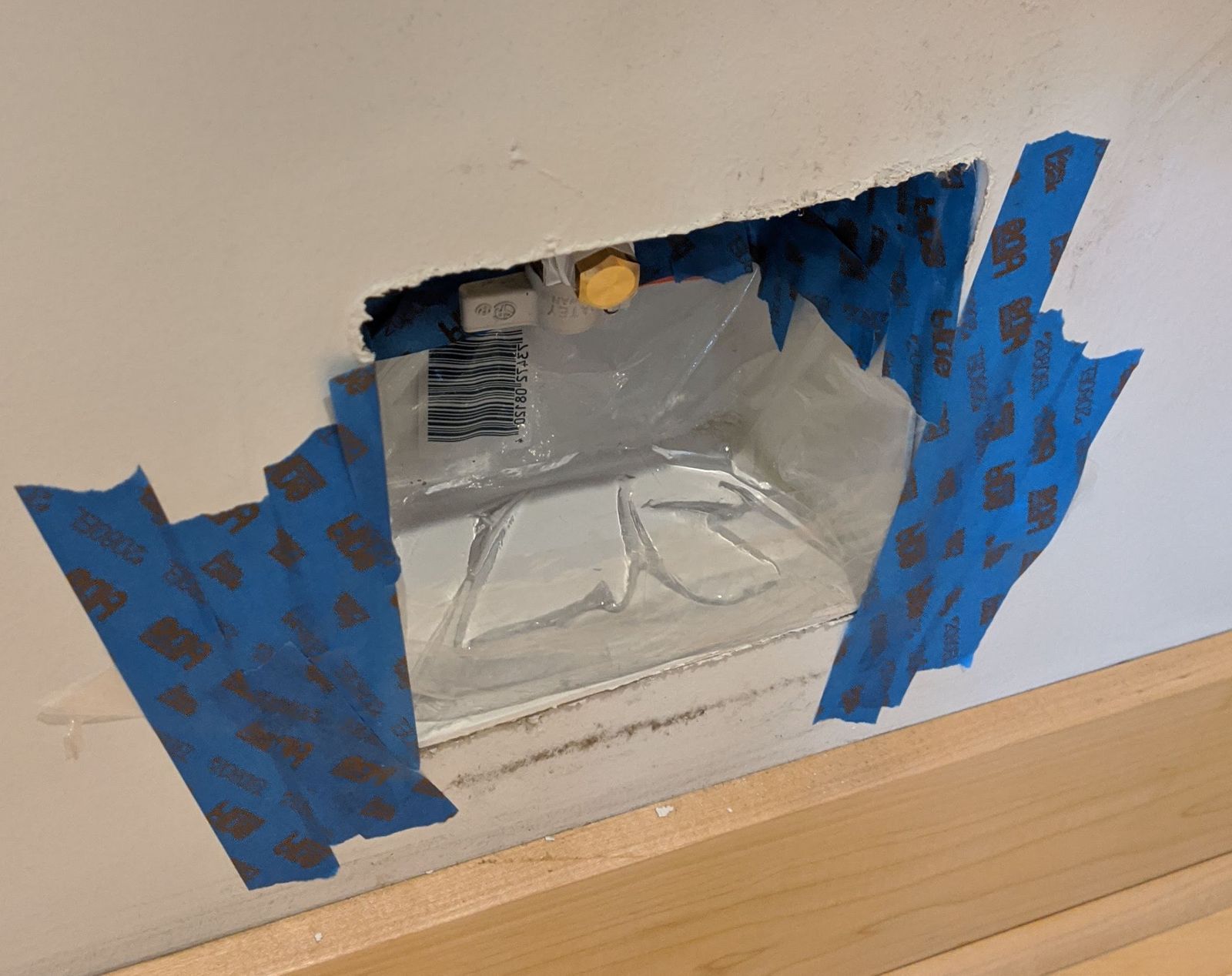 But it was a major drip in our bucket of complaints. Over the course of 48 hours, we tried three different solutions, all of which failed.
These ranged from calling up Mitch at the hardware store and driving over there to have the part placed in the trunk to asking a friend who works at Home Depot to pick up an online order for us and leave it outside his house for curbside pickup and of course, good ol' Amazon. Mitch was not wrong when he said, "without you bringing the part in, it will be hard to make sure we have the right fit."
Every part failed in its own unique way. When the first two were too big, we decided on the smaller cap they offered. It was too small. Go figure.
At this point, it seems like maybe the drip just stopped on its own. Axel taped a too-large cap on and we're calling it good enough for the time being. There's another soon-to-be-proven-inadequate part on its way in the mail.
Why didn't we just have the installation crew take a look, you ask?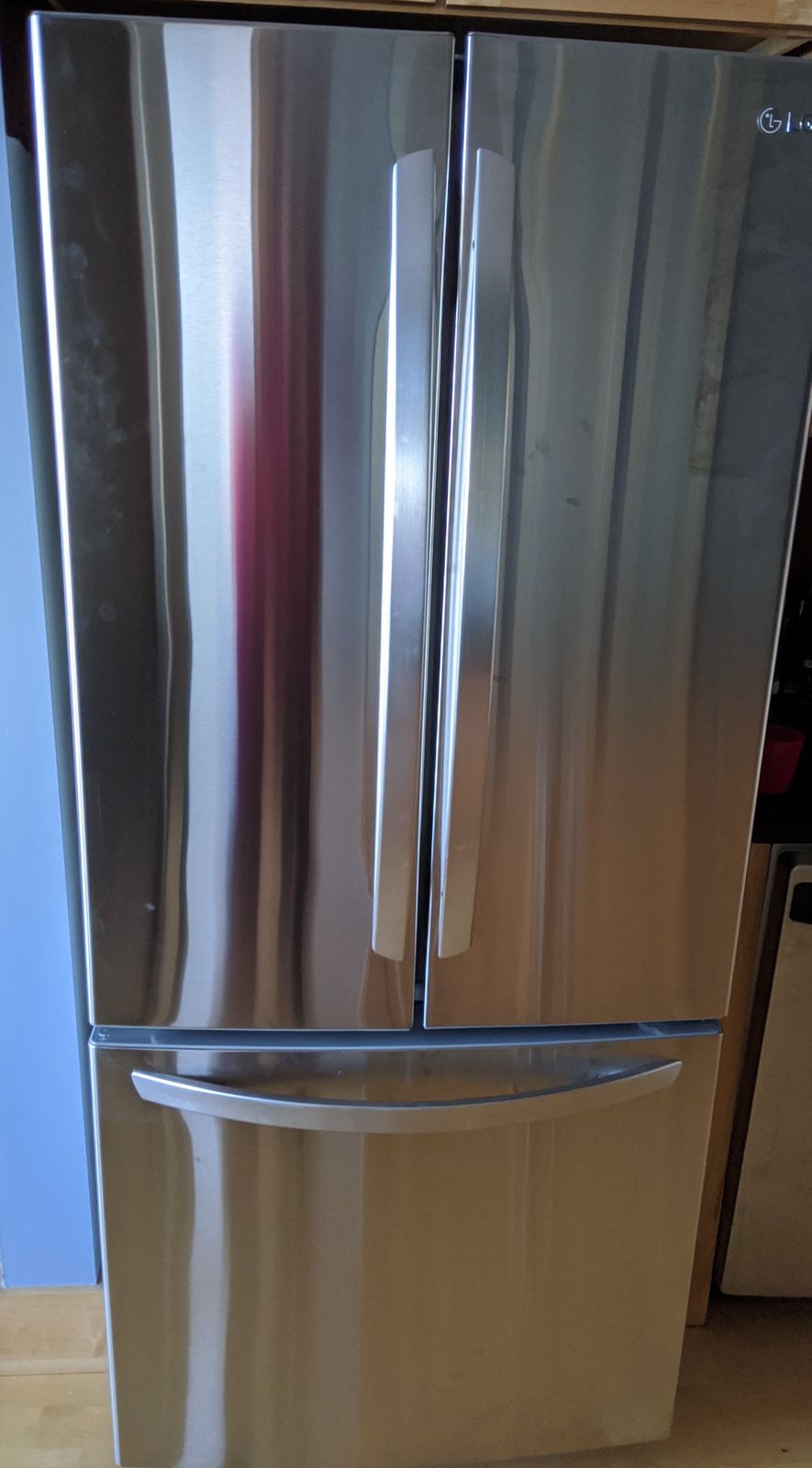 Since it was an option, we opted to do the whole exchange without having the delivery crew enter our apartment. Which meant we put the old fridge out in the hall with a sign saying, "Sorry! Broken fridge! Will be gone in a few hours!" and had them leave the new fridge in the hall, then fumbled around trying to get it over the threshold of the condo on our own. It didn't go perfectly, we may have scratched the floors, and we definitely questioned if it would have been better to have just had them install it for us.
But in the end, we have a fridge. And it keeps food cold. The drip is contained. And we kept our distance.
And though the process almost bested us, in the end, we'll call it a small win.