One Saturday a couple months into House Living, Axel announced that it was time to clean out the garage.
The garage was where we had dumped everything from our storage locker, which although it had been a fairly tidy place, was still filled with stuff we didn't know what else to do with. The garage is also where my fears for house-dwelling reside: not just the webs that make Little L not want to get out of the car, the piled up boxes to save until the next recycling day two weeks out, but also the items we've already accumulated: a weed wacker, a lawn mower, shovels for the upcoming snow season. These are all necessary tools to house-living, yet if we keep up this rate of accumulation, we will need to make garage cleaning a weekly activity.
As we unpacked items that had been in our storage locker, we came across a few unfinished projects.
Window film: "I guess I never had to finish that second window!" Axel had gotten window film for our two side windows at the condo. He'd done both of them - one was smooth and almost invisible, but the other was horribly wrinkled. "I should switch that out," he said at least 30 times.
And then we moved. Two years later.
What about these lightweight red pots? We had grand visions of affixing metal rings to the concrete condo pillars, which would hold potted plants. But the only thing we affixed to the pillars were yoga mats so Little L didn't bump into them, and a kitchen chair with a bungee cord for her to sit in sturdily.
"Guess we didn't need to do that after all!" Axel commented. That's right. We moved rather than adding green to our living space!
And what about changing the window screens? I guess that's something we never got around to either.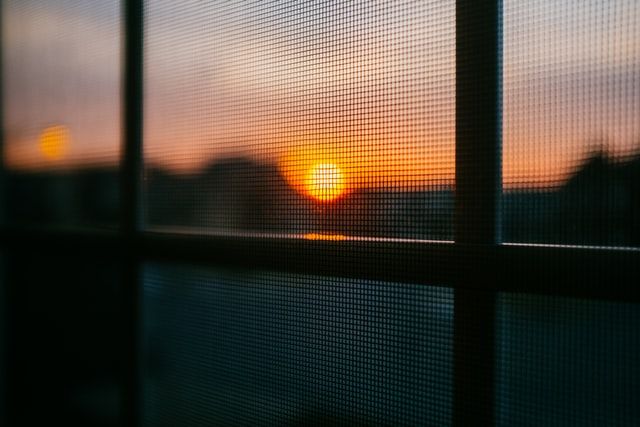 Once we'd stored everything, thanks to a rolling metal shelf that we'd brought up from the basement of the house, the garage looked very spacious and organized, webs and all.
As I walked the window film to the garbage can, Axel said to me, "There's a lesson in this somewhere."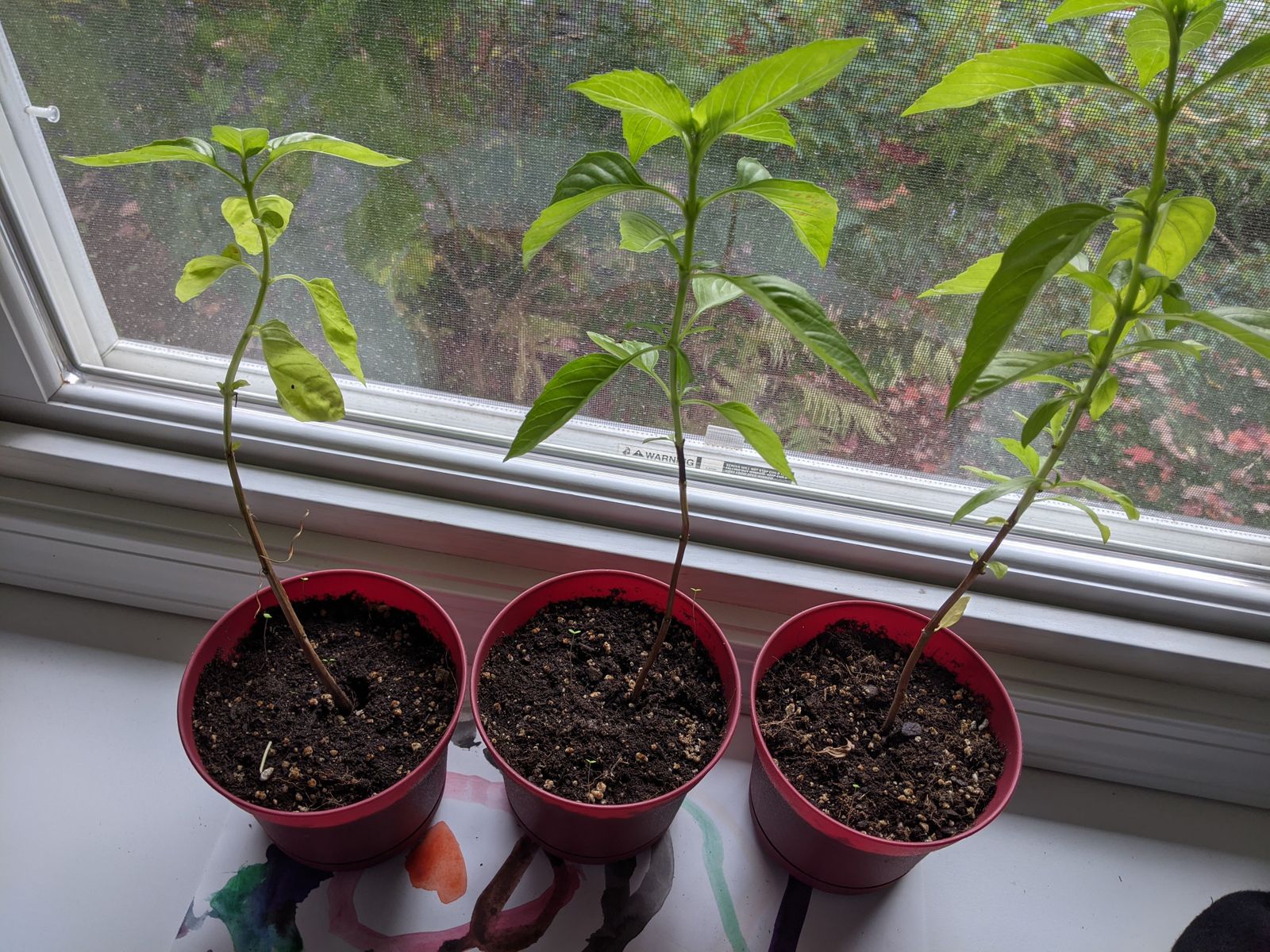 And although my disciplined nature goes completely against this sentiment, I have to admit: If you don't do it now, you might never do it.
And that just might be a good thing.