"A-HA! This hose comes off!" Axel exclaimed, a metal hanger in hand. "Can you bring a broom handle?"
For the past week, we'd been making half-hearted efforts to get the vacuum working, to no avail. Just the night before Axel had cleaned out all sorts of different vacuum parts that I didn't even know existed. I cleaned filters and even read the instruction manual.
Nothing.

But yesterday morning, on our second day of we-really-are-just-home-alone-together, I was getting angsty. Being someone who likes a clean home, well the more time I was going to spend here, the cleaner I wanted it to be.
I brought the desired broom handle. We couldn't push it through the hose. There was tons of dirt –and a small metal piece that probably came from an IKEA shelf– stuck in there!
After much teamwork, a huge chunk of dirt came out.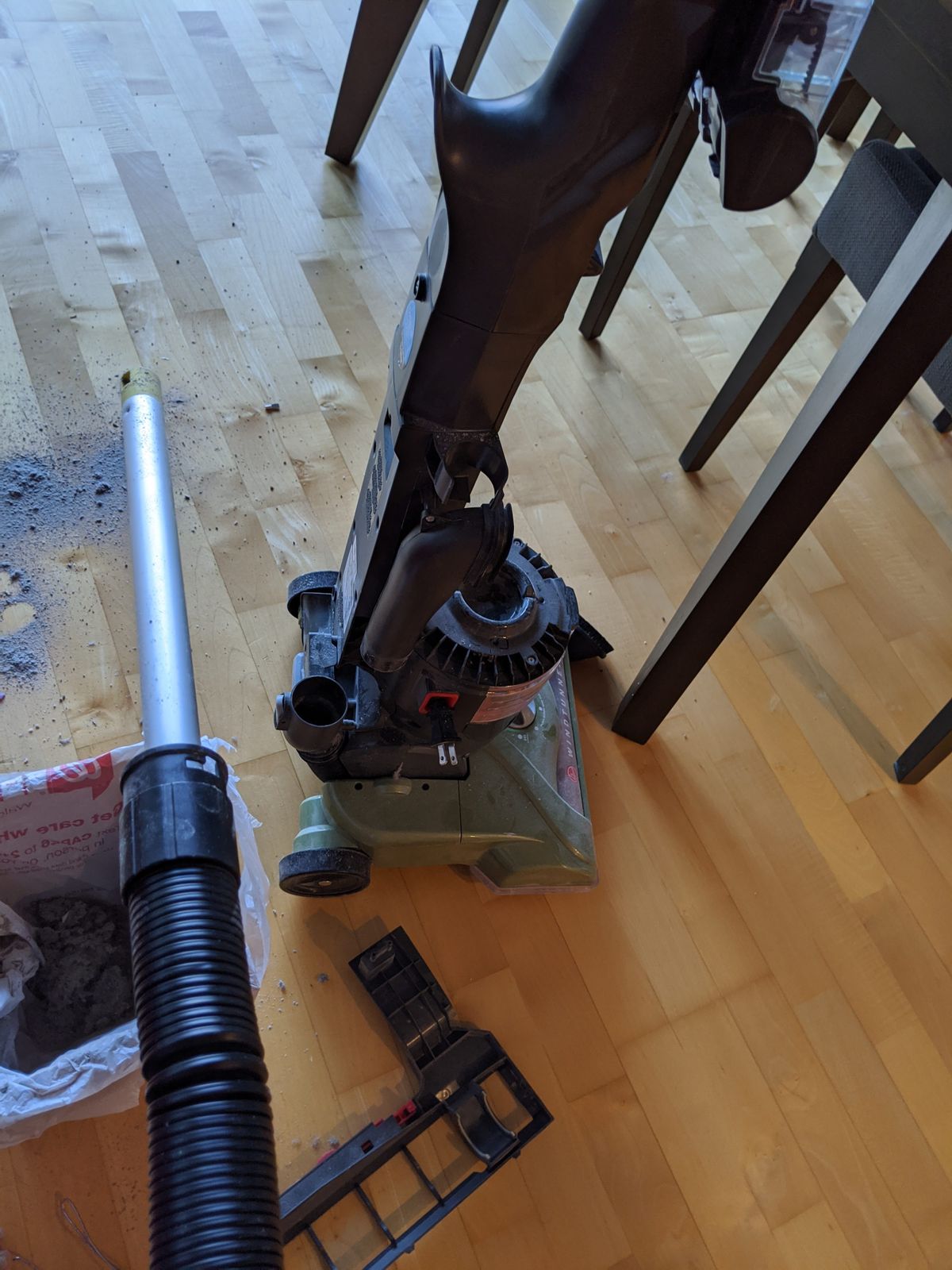 So then we did it again. And again. And pronounced it cleaned out.
Axel took the vacuum into Little L's room and Little L and I followed. We were so excited for this moment.
It worked. It worked!!
We spent the next half hour gathering dust and hair from our carpets. When we were done, not only were our spirits boosted just a little bit from having been productive, but it just looked –and felt– so clean.
We're going to be spending a lot of time here in the foreseeable future. Clean carpet may be a small win, but it felt oh so big.