For all of you out there who have not yet voted, I hope you have a plan! You can find out more for options here in Minnesota right here.
For those of you who have already voted and voted by absentee ballot, I encourage you to follow up online to check if your ballot was counted. You should see the words, "Your ballot was accepted and will be counted."
If you don't see those words, it's time to delve deeper. I know, you don't have the time. But think about the consequences.
If you live in Minnesota, this is where you double check: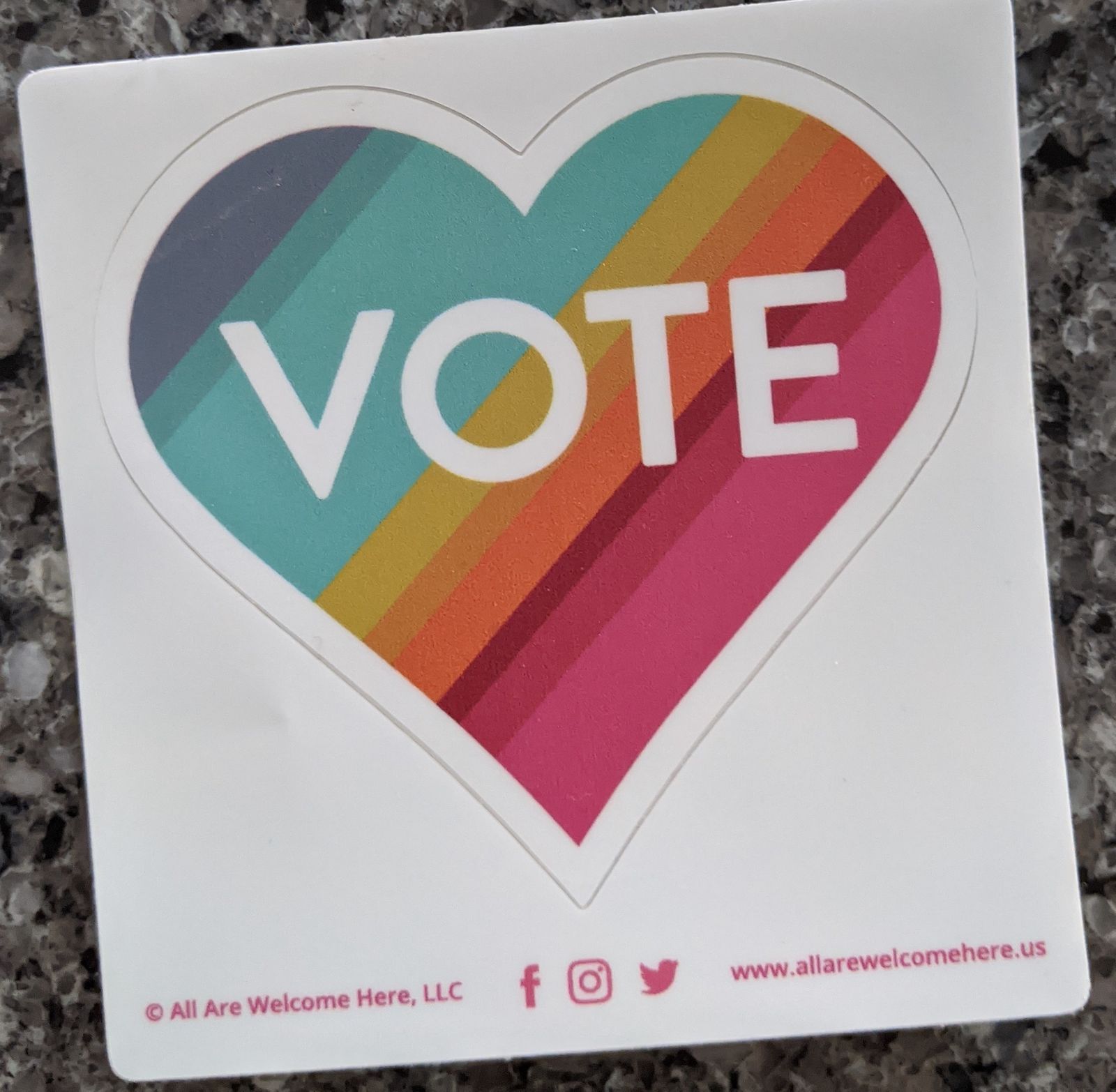 After having checked daily for almost two weeks, today I decided to address the situation. After a long hold and talking to two separate people from the City of Minneapolis, I discovered that I had a "challenge on my record." The reason for this was related to my having moved and the timing of my absentee ballot being sent to my new address before my voter registration had officially gone through.
Luckily, despite being a minimalist, I had shoved a second ballot I received away in a drawer rather than throwing it out, thinking, "I just need to make sure everything is accepted before I get rid of this."
Lo and behold, I needed to complete this second ballot, which I located in what I have now come to think of as the junk drawer. The ballot I'd sent in was obsolete. I double checked the number on the junk drawer ballot with the person on the phone. I was not getting it wrong this time. The stakes were too high.
I don't know who or what or how the "challenge on my record" came to be, but I'm glad I discovered it, and I will be looking online for the next seven days to make sure my updated ballot is "accepted and counted." If it is not, I'll be calling the friendly people at the City of Minneapolis again.
If you see something that doesn't seem right when you are voting or if you need help with a tricky situation where you are being told you can't vote, you can call the Lawyer's Committee for Civil Rights Under Law hotline with any voting question or problem. Pass it along to friends or family or neighbors as well.
Make sure you vote. If you yourself can't vote, make sure you remind others to.
And then, please, check to make sure your vote is counted.
I challenge you.