Well, Kole sure showed us.
"It's gonna mold," he texted me, the day I posted about the Stages of Mulch.
"Wait, what?" I responded. "Are you talking about the mulch? Did you read my post? Aren't you proud we got mulch?"
Kole and his son ran a lawn maintenance business for years. He's a house guy, a yard guy. He knew.
"Huh," said Axel when I told him Kole's prediction about the eight overstuffed lawn bags of mulch sitting in our hundred-degree garage.
My mom took another bucket-full. She had switched her mulch beds to rock gardens years earlier. She's a house woman, a yard woman. She knew.
A few weeks later, as luck would have it, my in-laws mentioned, "We might be able to use some of that mulch if you still have extra." Did we ever!
So on Little L's birthday, we sent them each home with a lawn bag of mulch as a party favor.
"The bag ripped as we were loading it into their Subaru," Axel told me later. "Kole was right. It was all wet and you should have seen the size of the millipedes in there."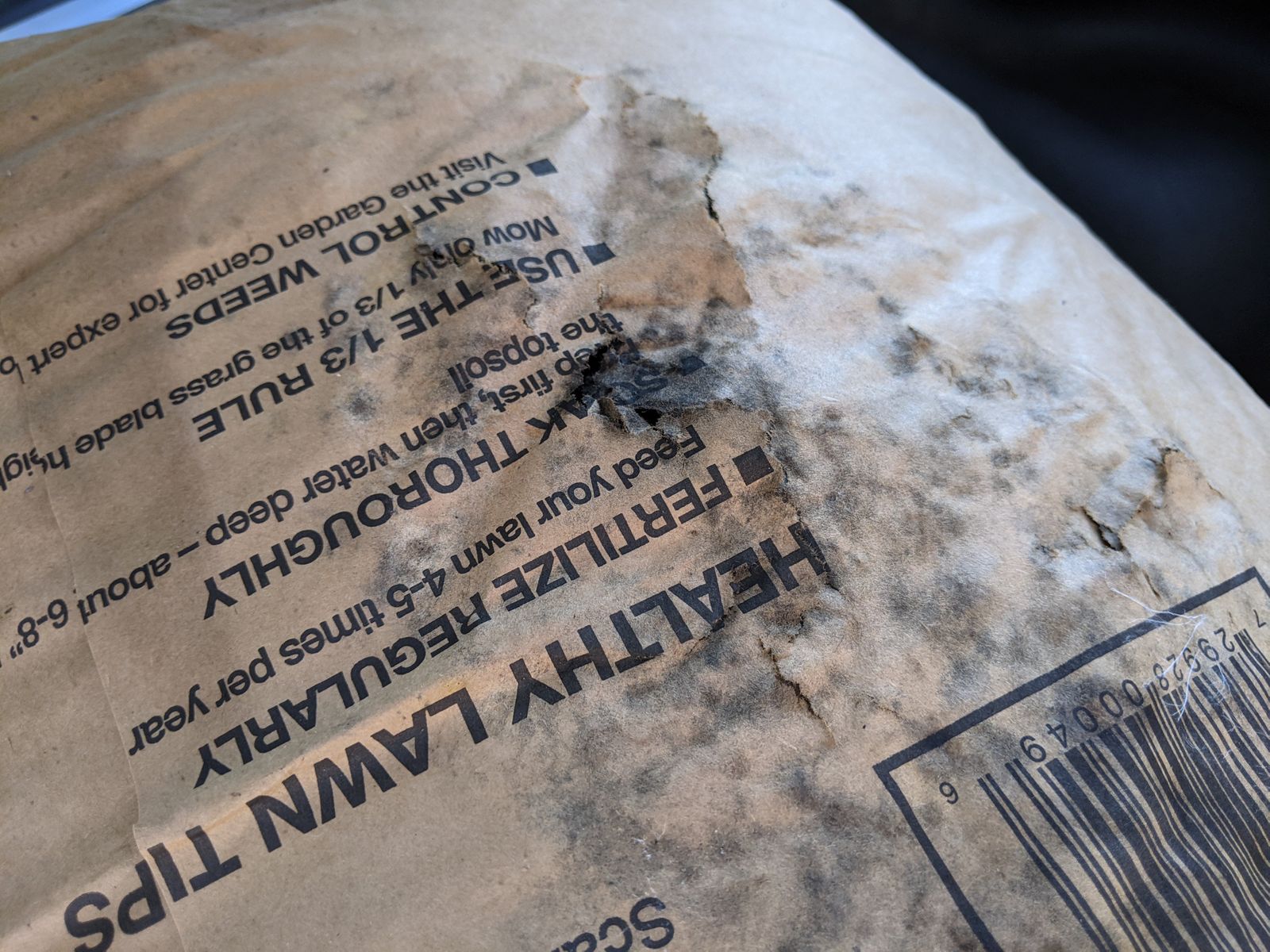 So I texted my brother David and his partner. I texted our next door neighbor. I texted Wendall.
Before any of them could respond, good news from my in-laws came. "We could use two more bags. We'll come get it tomorrow."
As we were waiting for them to arrive, my phone rang.
Wendall.
"Hey, I'm not sure if you saw my text about an hour ago." Rookie mistake. If I'm trying to give away mulch, I gotta keep the phone close. Thank goodness the ringer was on. "I just dropped the boys off at their grandparents' house and I'm on my way home. I could swing by in ten minutes and get some mulch."
"Yes!" I almost yelled into the phone. "Come to the alley. We'll load it for you!" I said, giving Axel a thumbs-up.
Wendall and Axel loaded in one bag. Two. Three bags, and none of them ripped. "Bend your knees," Axel reminded Wendall.
"Do you want a fourth bag?" Axel asked.
"If I can fit it." Wendall surveyed his CRV. Thank goodness he had upgraded when the kids were born. More space = more mulch for him = less mulch for us.
I thought of Joanie, off in Seattle visiting her sisters. She had previously told me they'd be happy to take a bag. One.
They shoved the fourth bag in. I picked up Little L and did a happy dance. I sent apologetic thoughts Joanie's way, hoping that the mulch would be evenly distributed among their many flower beds by the time she returned home.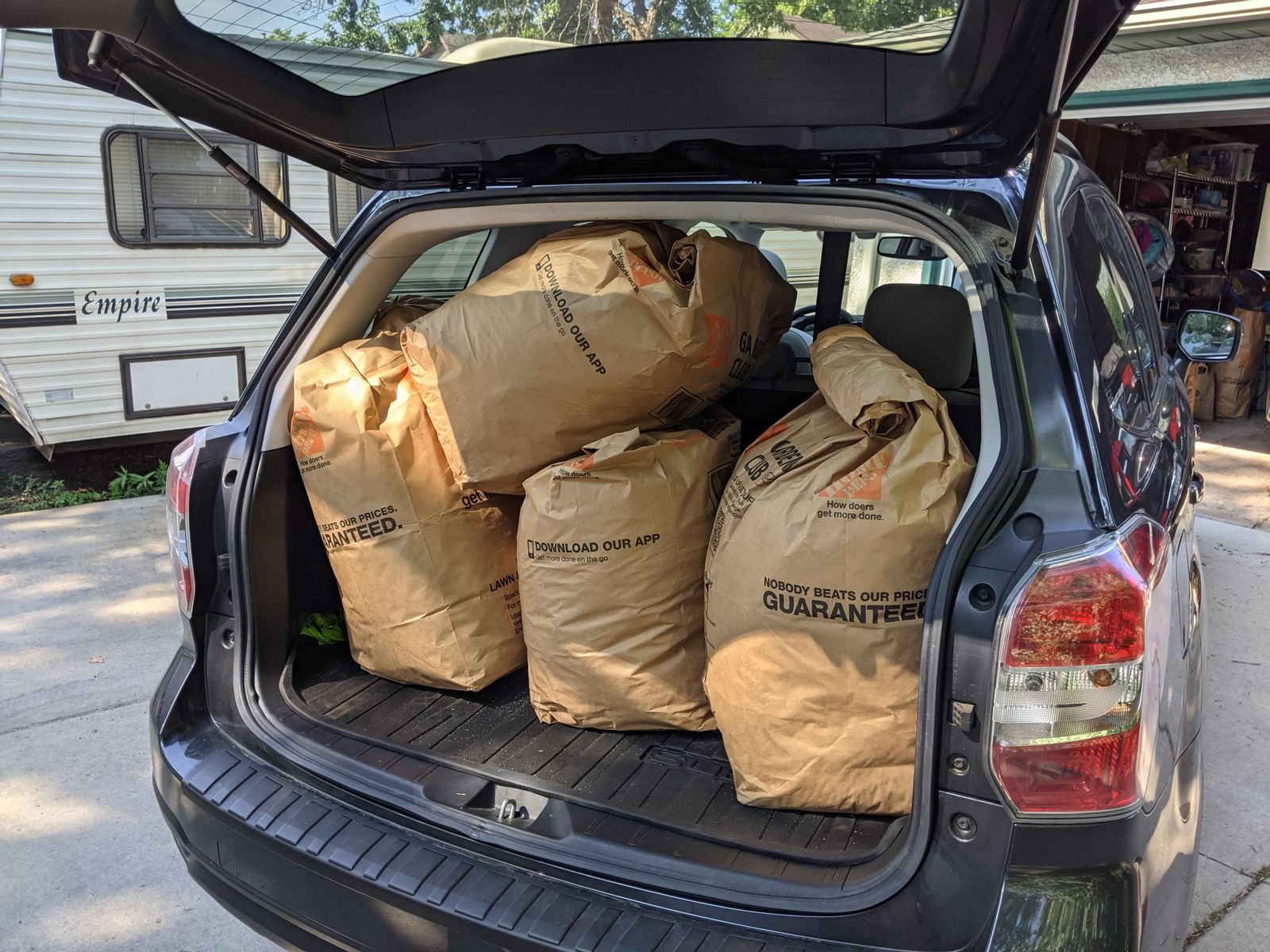 Soon after, my father-in-law arrived to take the last two bags.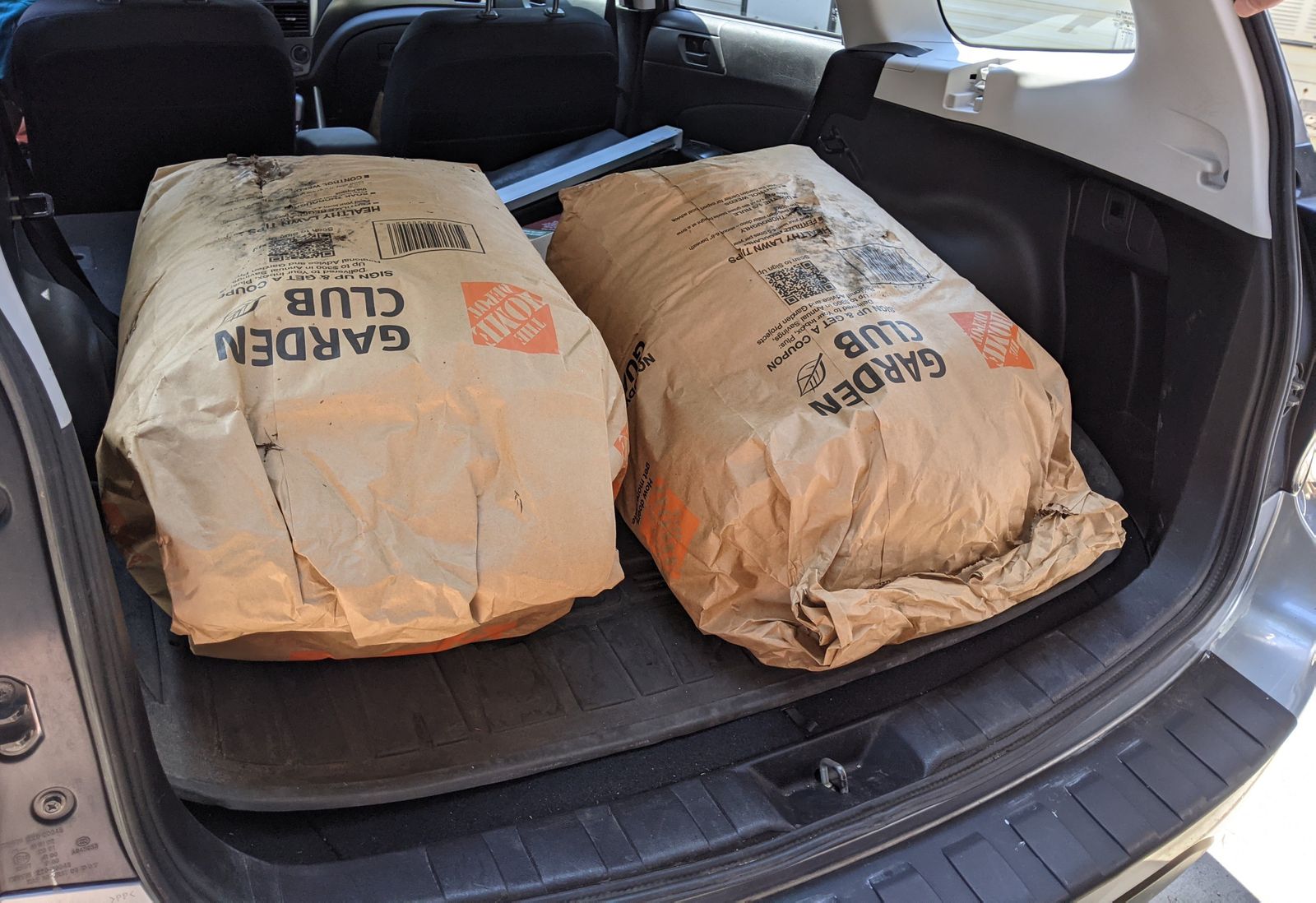 "So next time we should order about a yard less," Axel said, sweeping up the errant mulch bits in the now-spacious garage.
I'm not going to point any fingers, but I heard a similar voice tell me "Why don't you just add an extra yard on?" after I did my mulch calculations back in May.
But really, who cares?
The mulch is gone.