I don't have a reputation for being much of a cook. Yet I received two oven mits in the past year, one as a birthday gift from Little L, and another as a Valentine's Day gift from a student.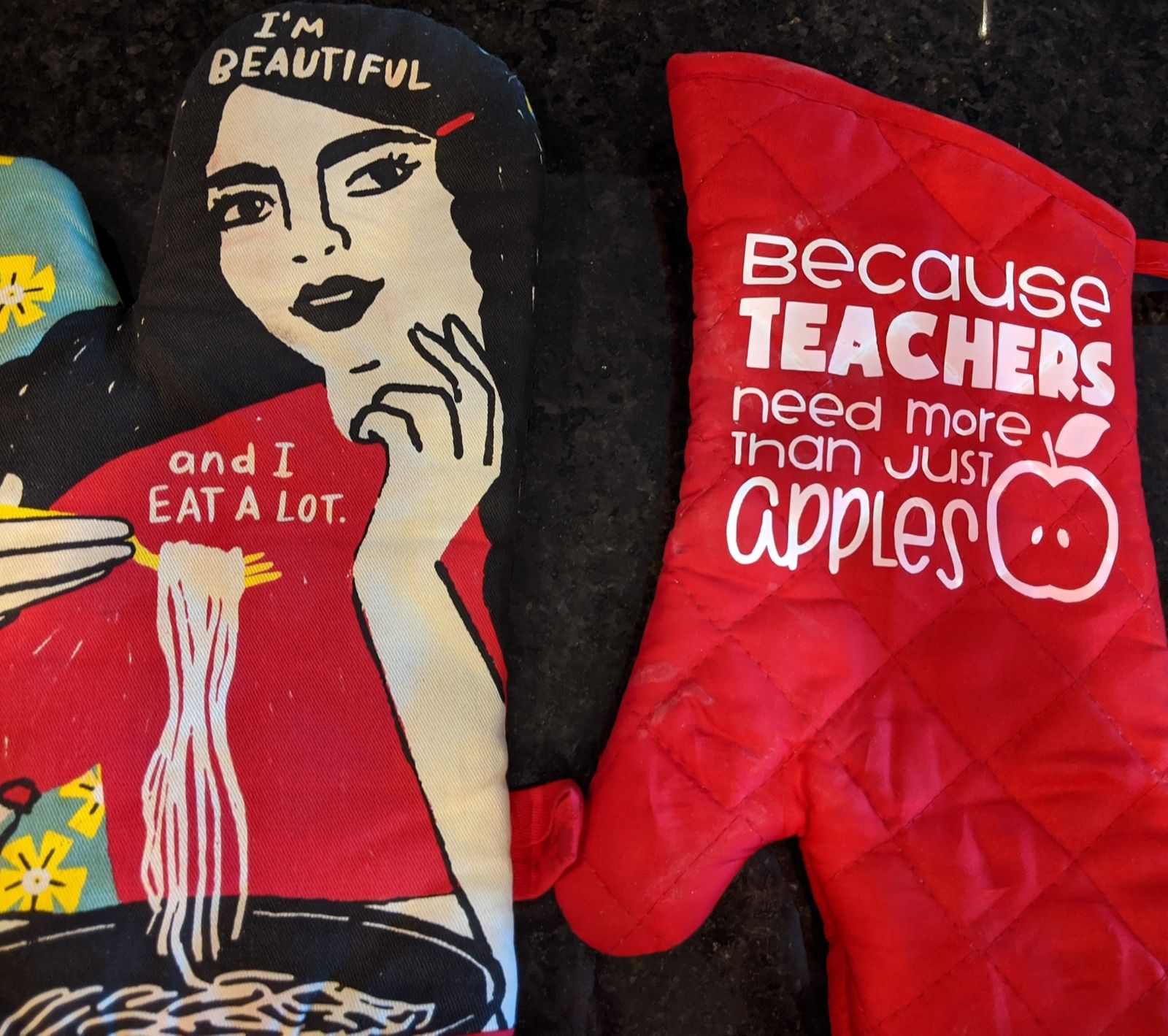 I've had hot pad holders before, as I grew up calling them, but never these full-on mittens. The 360 degree protection is revolutionary. Little L got a set of matching red oven mits for the holidays, so when we cook together, we wear them.
But lately, one of mine has gone missing.
"Where is Mama's Red Glove?" Little L wondered.
The drawer where we put these oven mits is a little overstuffed. So the fact that it's no longer there led me to worry that it had gotten pushed into the crevice behind the drawer, perhaps creating the type of situation that some of my most loyal readers may remember from the days of the Drawer Under the Stove.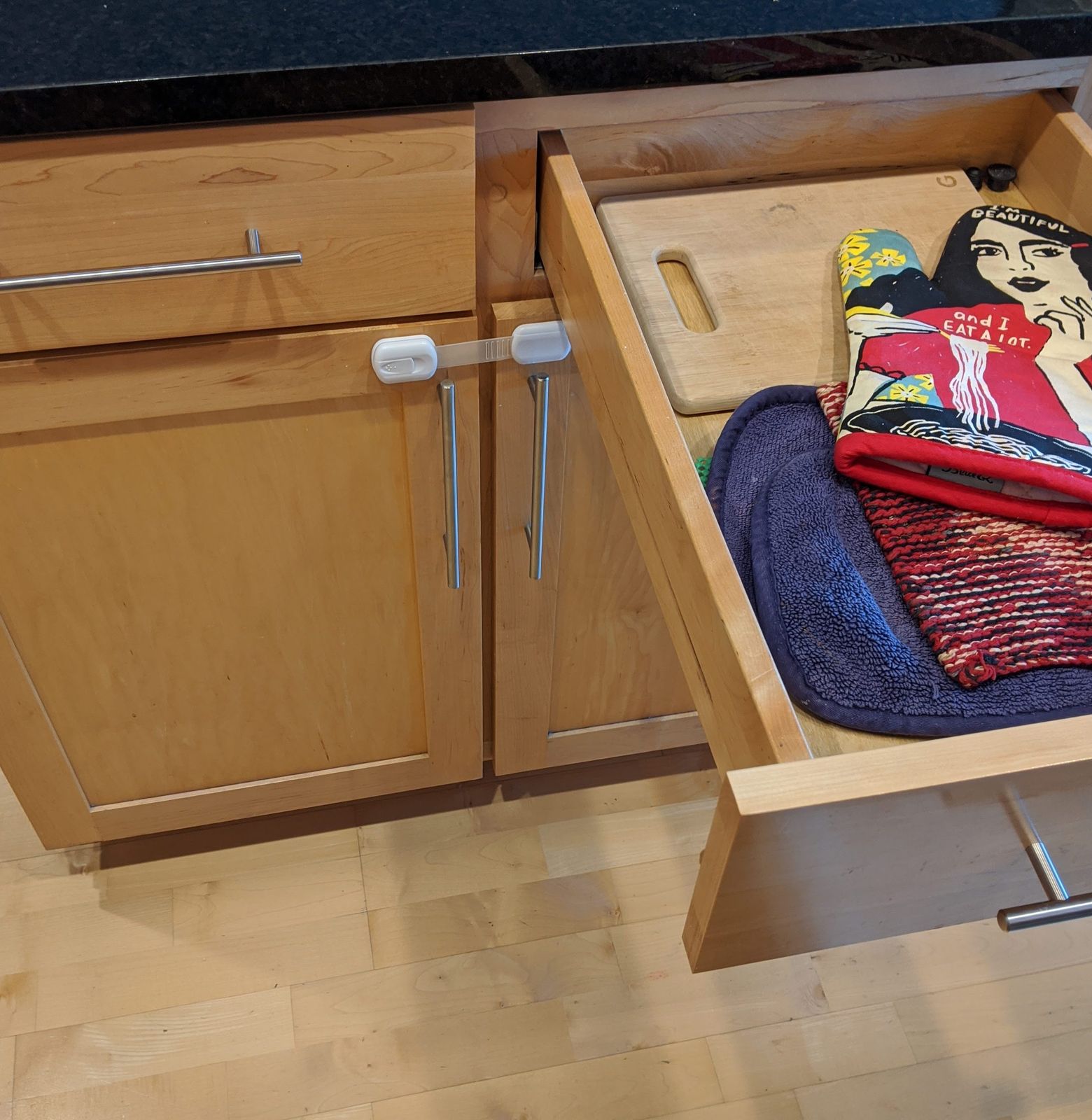 But it didn't feel like anything was stuck. Was there even a spot back there for it to be stuck in?
I opened the cupboard below the drawer – the same one where I'd found the missing oatmeal pot last week.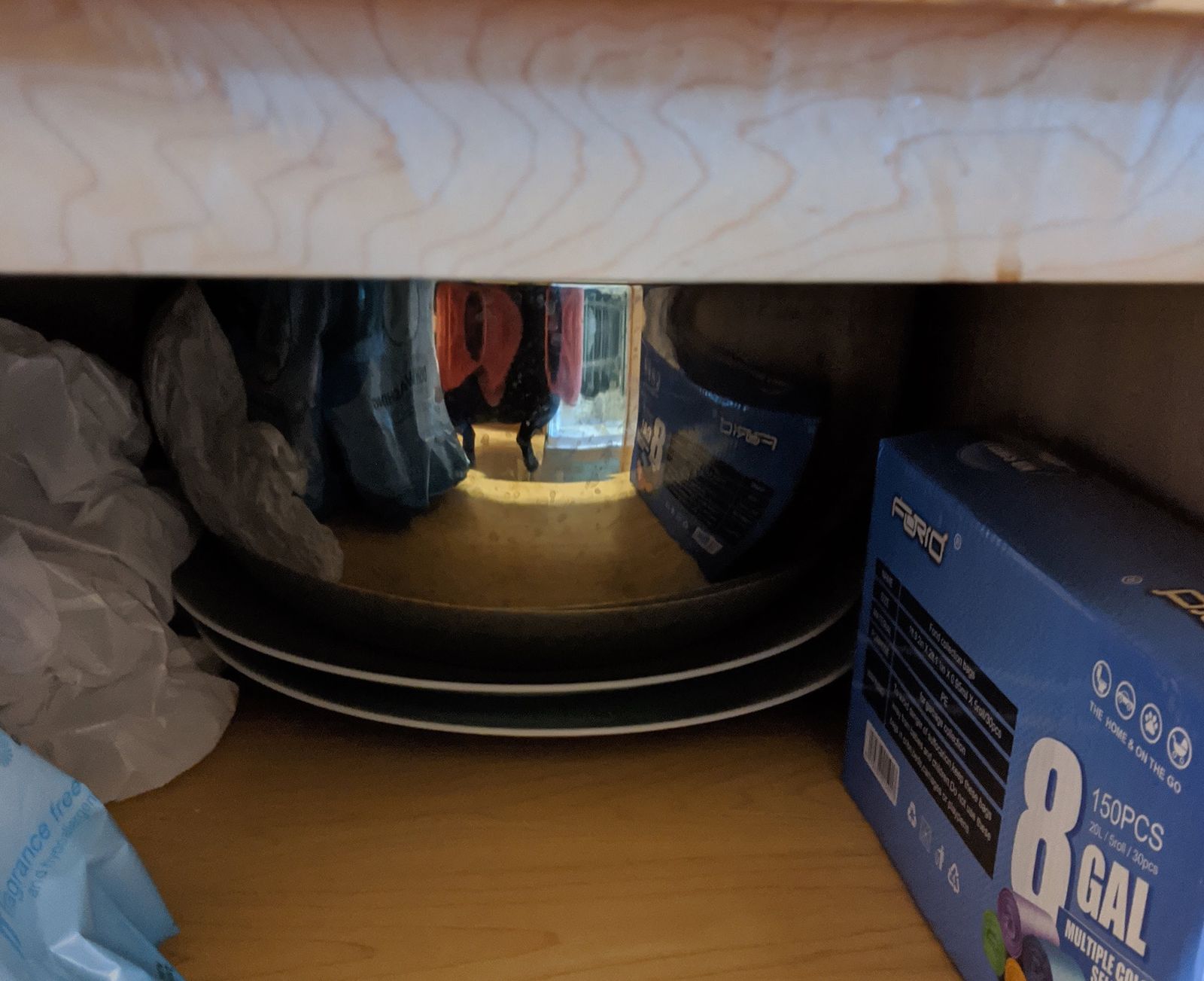 But Mama's Red Glove was not there. Unless...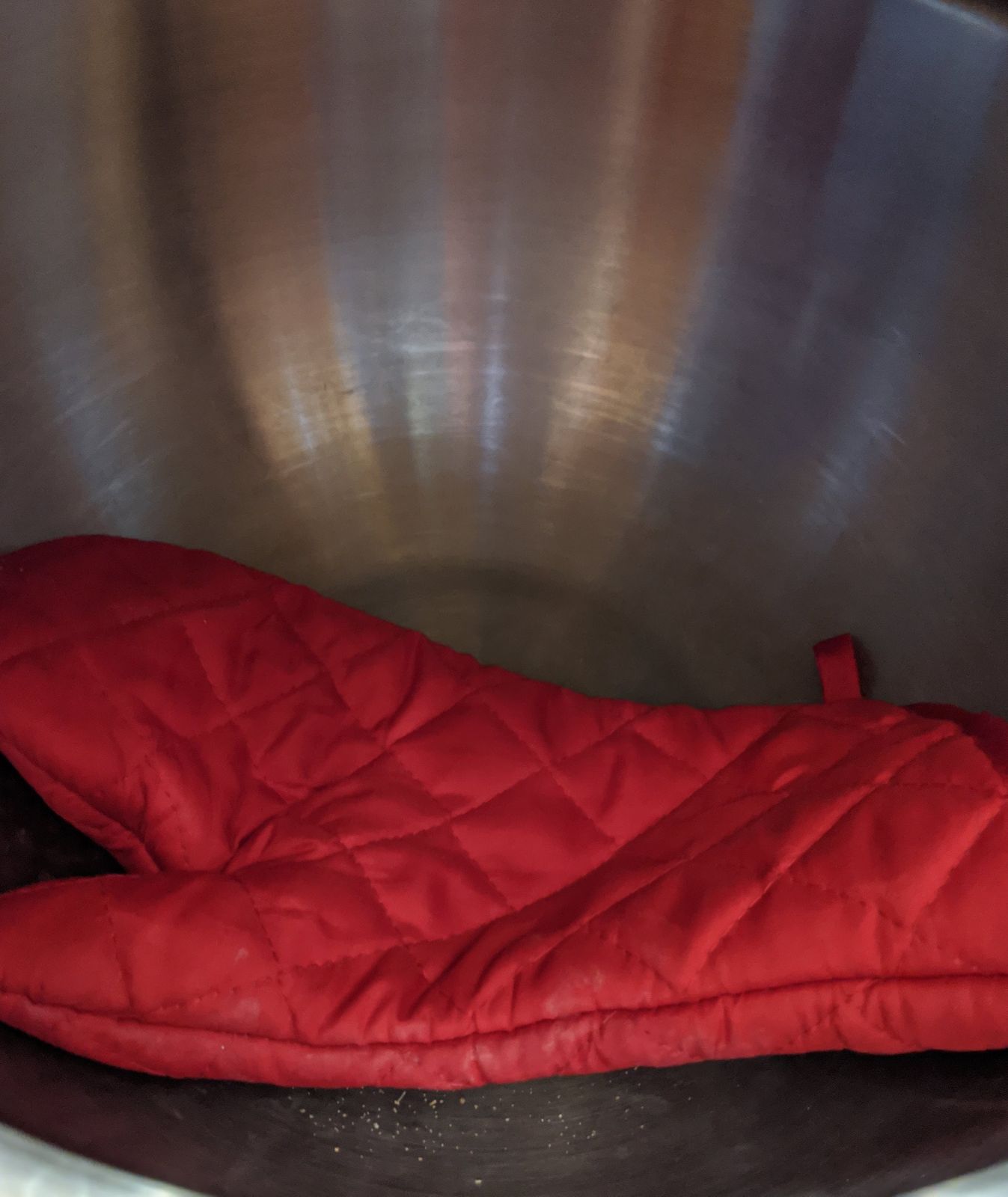 A hole in one! It had landed in the mixing bowl. Had I been cooking something up in this mixing bowl, I might have found it sooner.
Another mystery solved.
Small wins.