Sunday Fun-day?
Yes! If you like things clean!
Last Sunday, we instituted a Family Cleaning Day.
Little L loves cleaning. She regularly does laundry with her grandma and cleans the bathroom with her nana and grandpa (thank you, family! – I think the saying goes, "Teach a kid to fold socks and you've made their mom happy for a lifetime").
I assigned the bathroom cleaning task to Axel.
"When we can clean the bathroom, Dada?" Little L kept asking.
I put some music on. This was our entertainment, exercise, and mental health project for the day.
One bathroom was done before lunch. "We can do the other after your nap," he told her.
As soon as she got up, she was ready. "Dada, Dada, I ready to clean the bathroom now!"
They did a great job. Don't worry, I did my share, too, getting the vacuum cleaner out and getting those rugs nice and clean.
"Doesn't it just feel better in here?" Axel asked when I ducked into the bathroom to take a peek.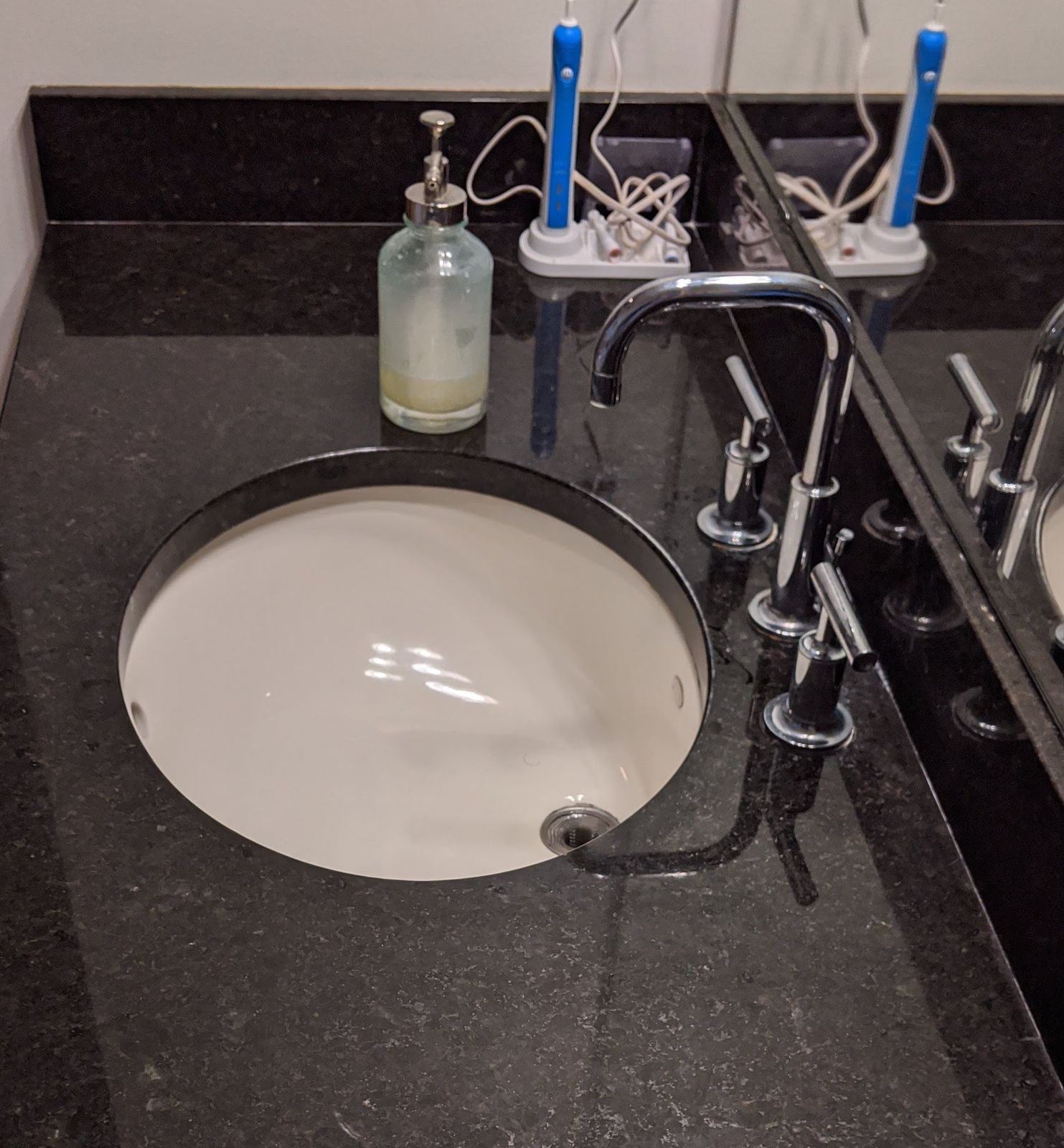 Just remember that if you can't find something after you've cleaned, it might be in your cleaning caddy.
Not sure what to do this weekend? I recommend cleaning your space, since you're seeing so much of it lately.
Thanks for the clean bathrooms, Axel and Little L.
Small wins.